when we say, "it's about f'ing time," we sure-as-hell mean it. our Scout Jacket has been one of those outerwear pieces that has always been a tough one to keep in stock. we guess that's a good thing, right? well, try to hold your stoke, it's officially back in stock and ready for new adventures.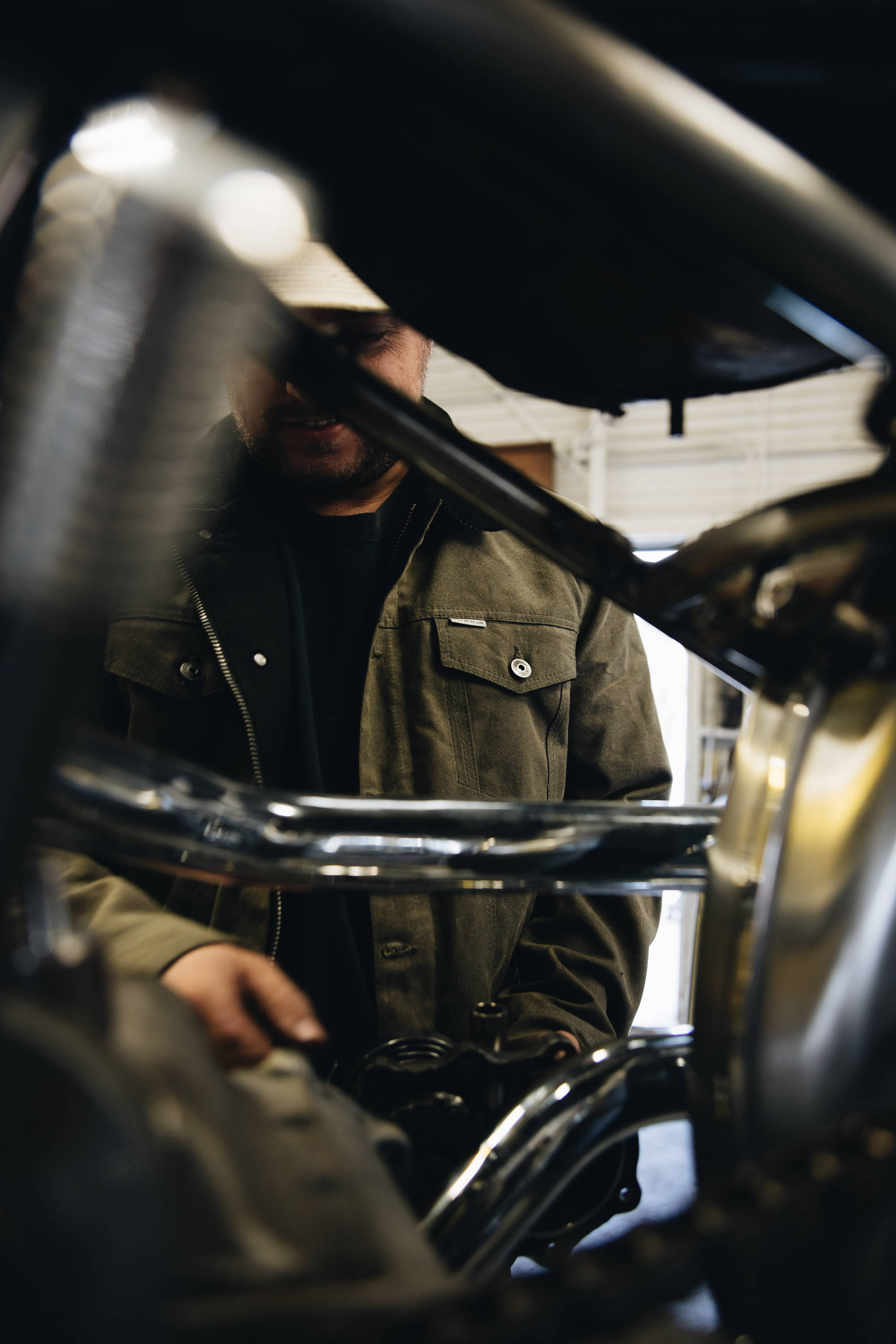 Made From 12oz British Millerain Co. Waxed Cotton Canvas
Made From 12oz Halley Stevensons Waxed Cotton Canvas
the Scout Jacket is made from 12oz British Millerain Co. Waxed Cotton Canvas. they are textile experts and pioneers of waxed cotton development dating back to 1880. we have to say, this is one of the nicest waxed cotton canvas we've ever worked with. and man, are we insanely loving how it wears.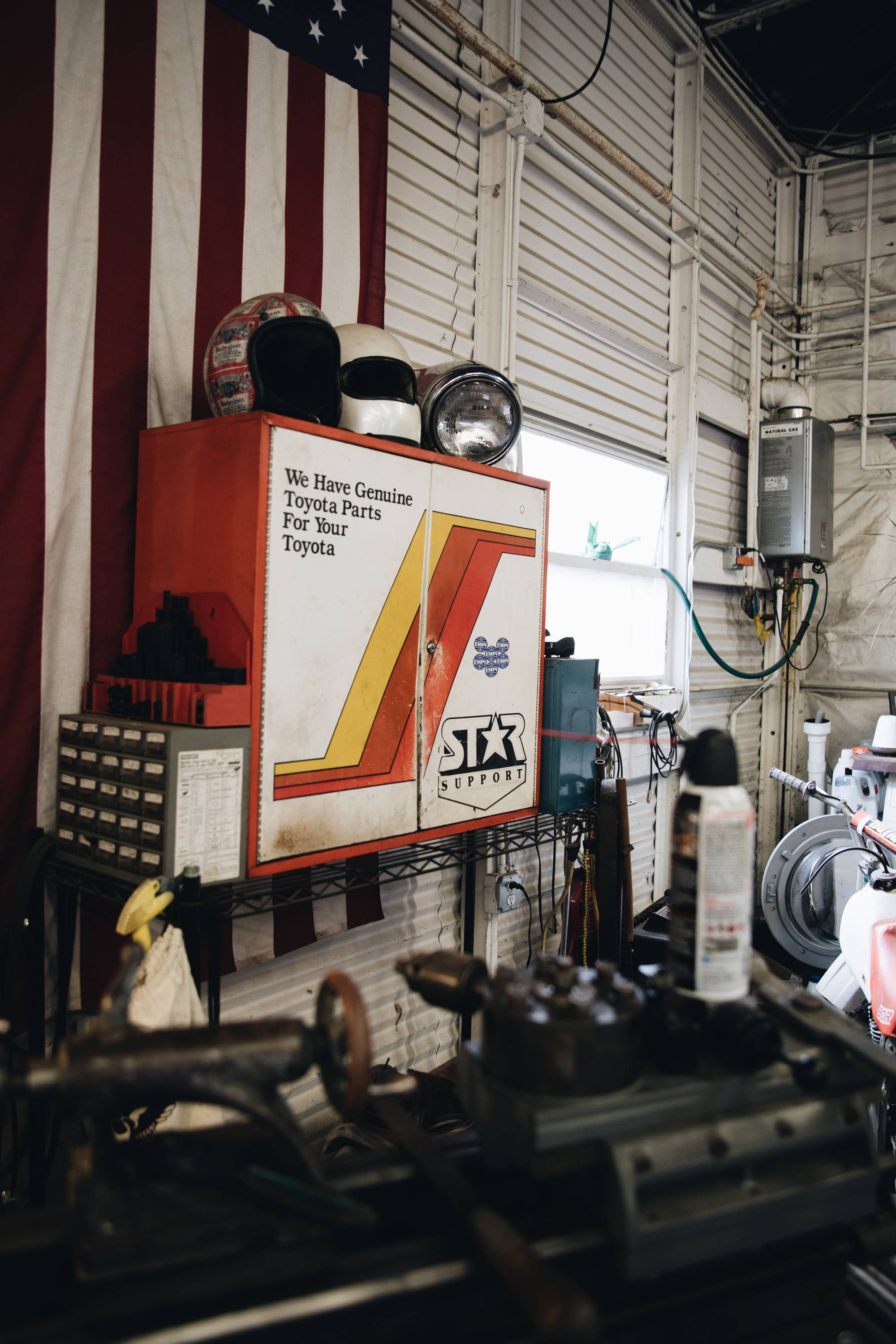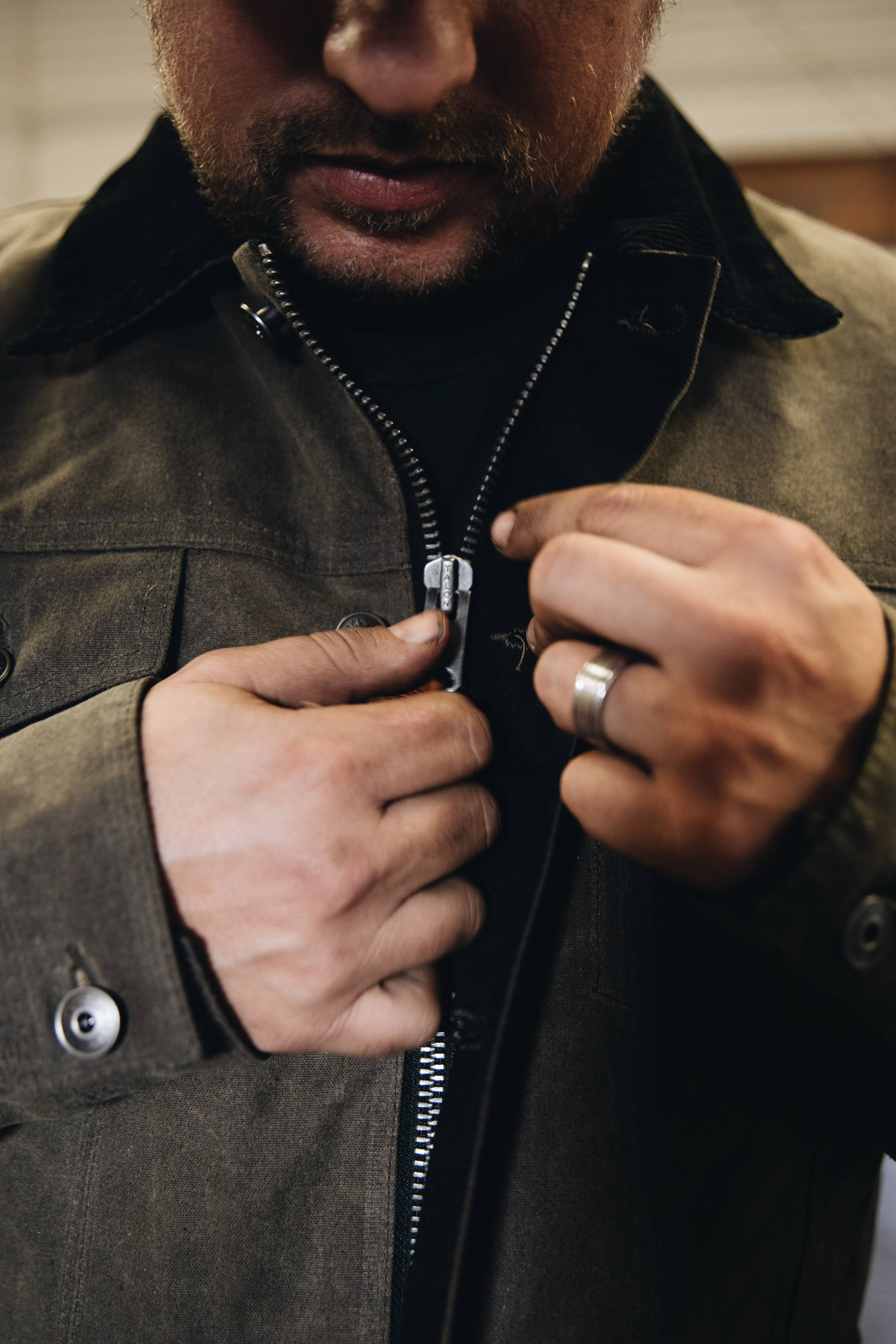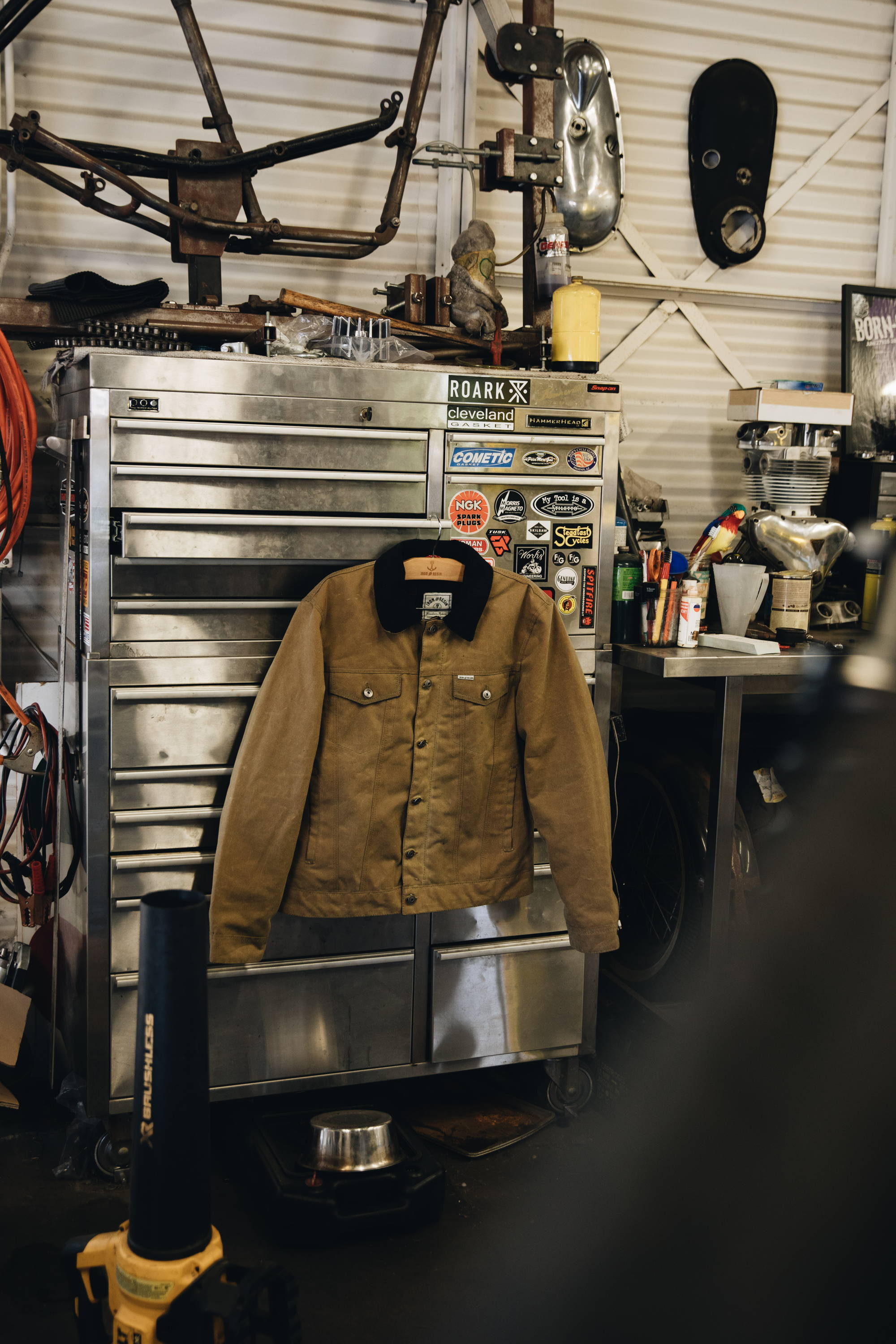 Tough On The Outside. Soft On The Inside.
it's okay to be tough on the outside and soft on the inside... that's the mentality that we've always had with the Scout Jacket. a 3-season outerwear piece, the rugged exterior will withstand the inclement weather that Mother Nature will throw at it. the interior is lined with our popular Klamath Flannel Blanket Liner, so it'll keep you comfy-cozy on those crisper days. win-win right there.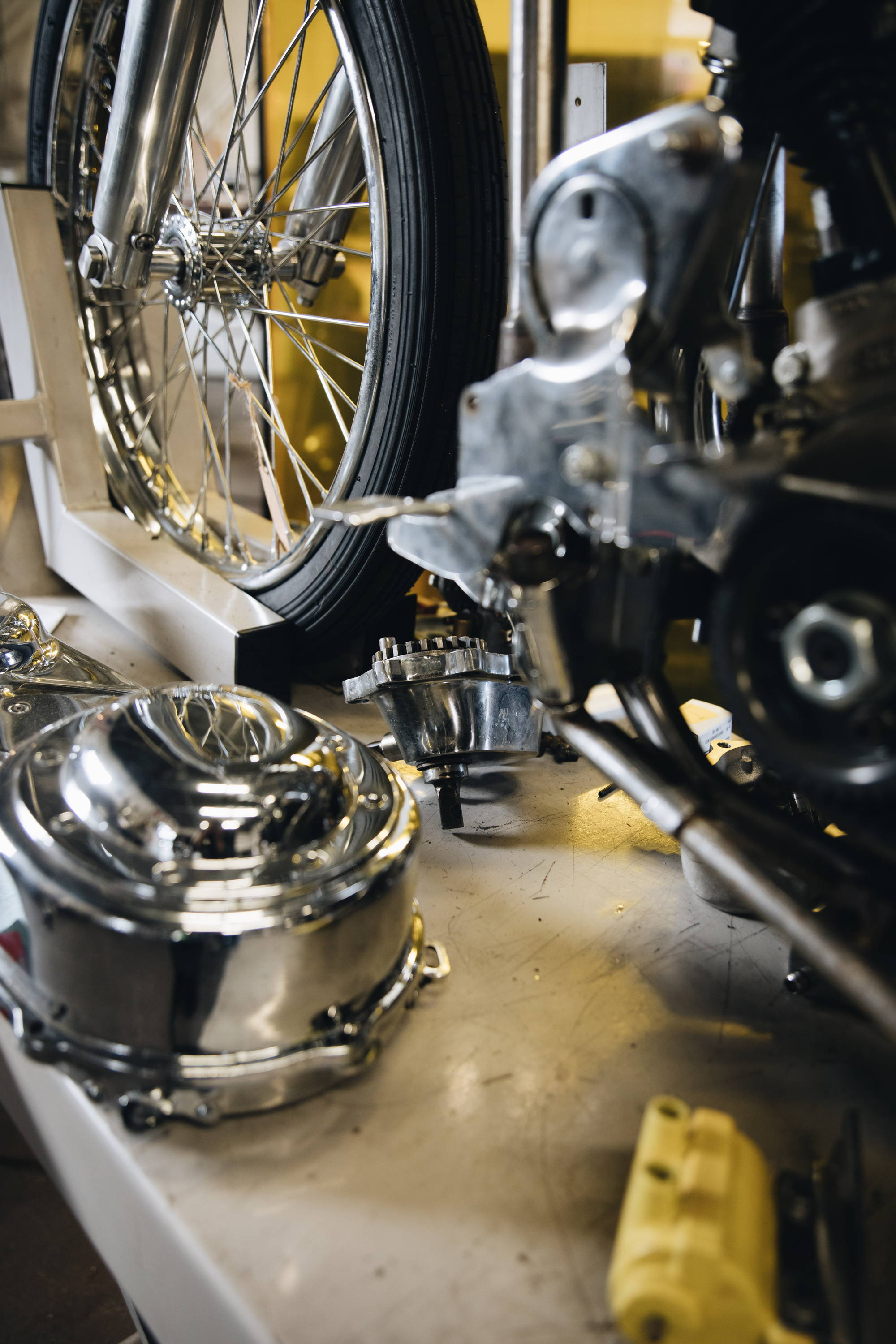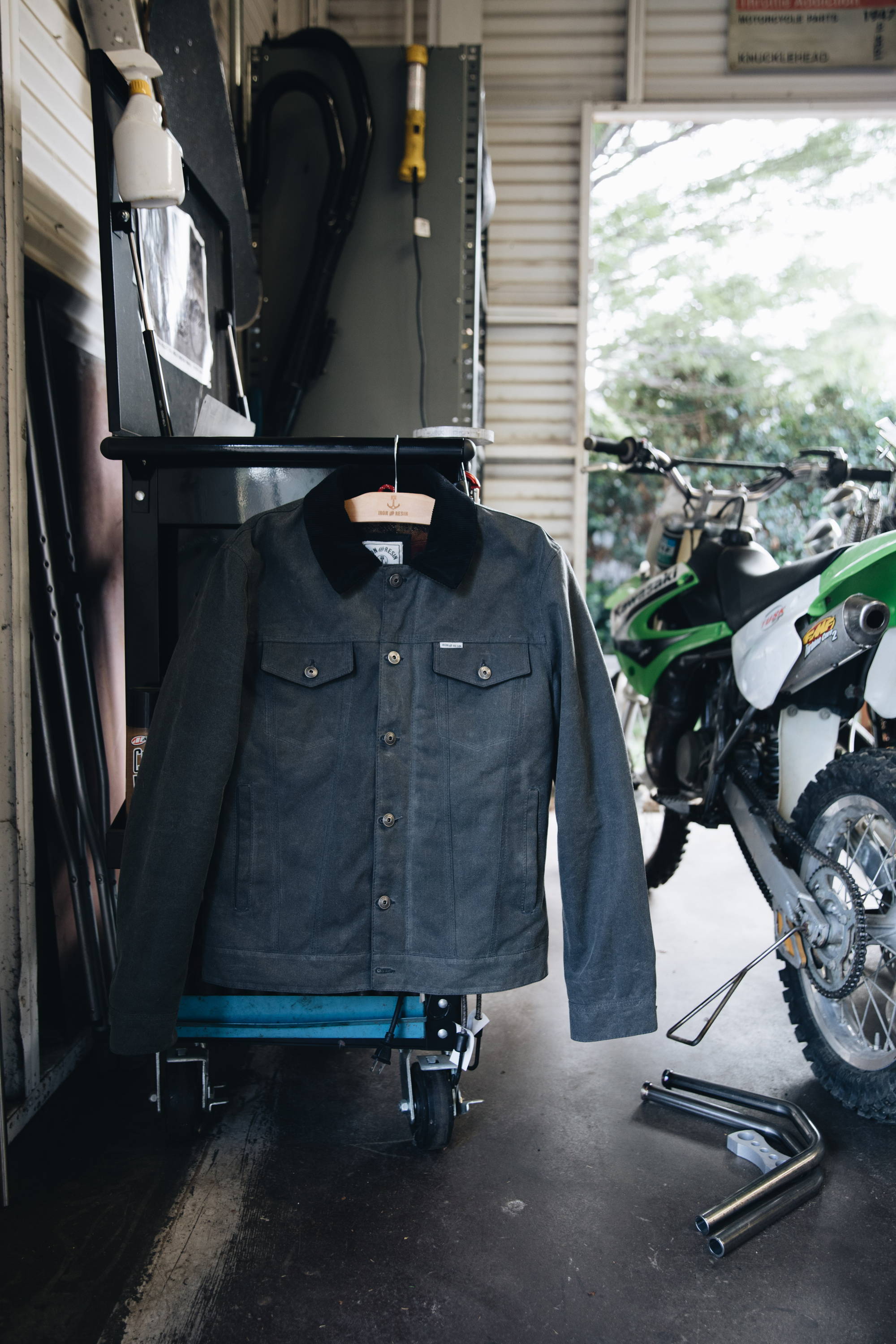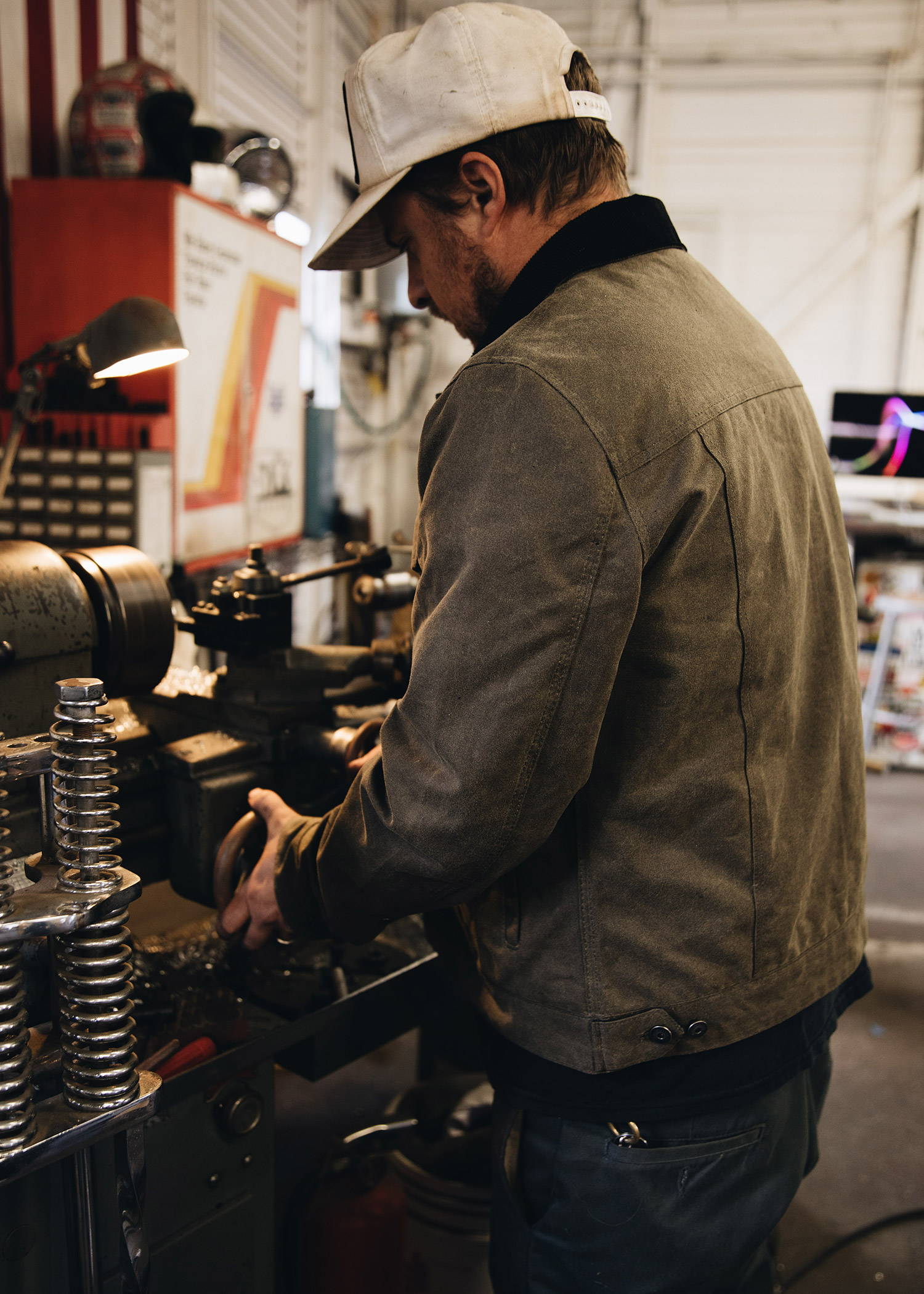 Our Ideal 3-Season Outerwear Piece
like all of our outerwear provisions, we developed the Scout Jacket as that everyday jacket that can be used for everyday wear, no matter where we're headed. whether that'll be a dawn patrol motorcycle ride into the office, or an unplanned trip out to the desert, we needed a versatile jacket that can be thrown on for a lifetime of roads well ridden.