Life Is Fast, But You Can Be Faster
---
Fast Eddie is a true ode to the love and art of motorcycle riding. Ed Fisher, aka FAST EDDIE, is turning 94 and this short documentary celebrates his life, and love of riding, in a way that will make you both tear up a little and cheer for him at the same time. The true spirit of why we take to the open road, how one falls in love with riding, and where it can take you in life is captured in these ten minutes.
Ed has been riding since he was sixteen, saved $95 to buy his first Indian Motorcycle in 1941, and began competing shortly after. He quickly gathered some much-deserved attention as a factory rider for Indian Motorcycles, before representing Triumph as one of their first East Coast riders in 1952. A true legend and master of the art, Ed has a reputation of out riding just about everybody, and will likely leave you in the dust, even at 94. When asked about riding at his age he says, "I'd say as long as I live, I hope I can ride."
This short film made by husband and wife filmmakers, Brenna Eckerson and Kyle Pahlow, of The Heyday Union, is nothing short of a shot of joy, and you gotta give it a watch.
---
---
Happy 94th Birthday, Fast Eddie.
---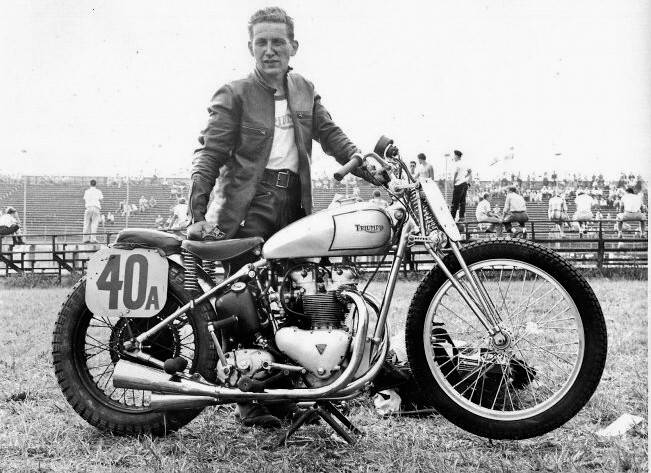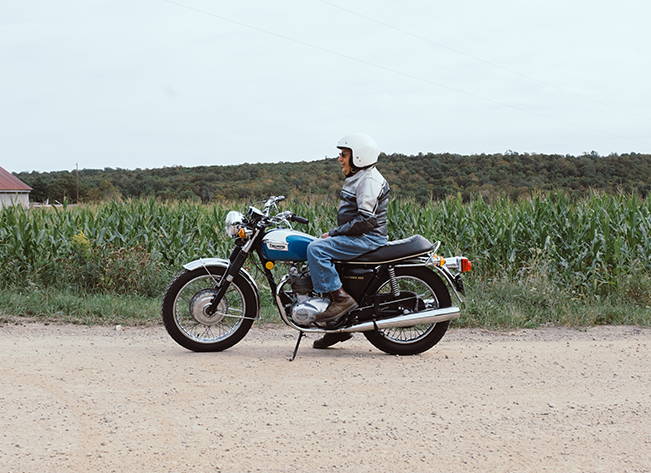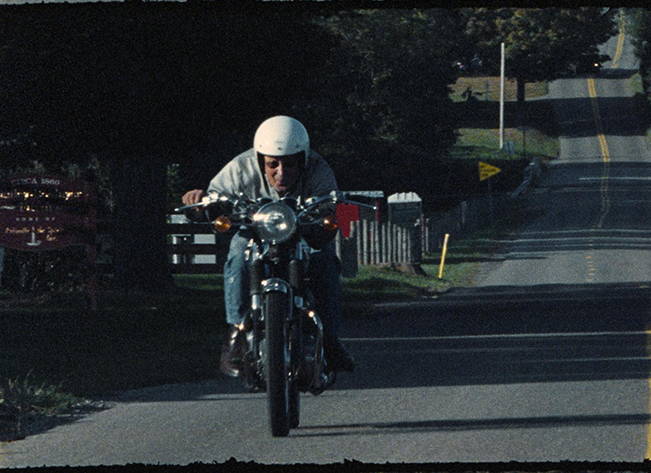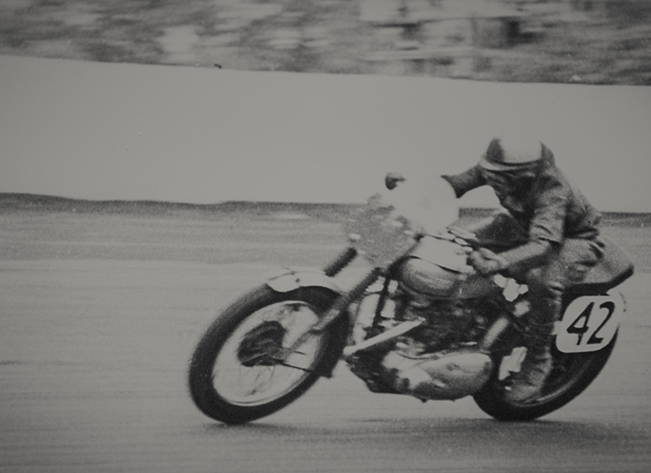 ---
ABOUT THE FILM
At the age of 94, WWII Veteran and AMA Hall of Famer Ed Fisher still rides everyday, and even continues to race as an amateur. Ed has always had a throttle in hand, since he was 16 years old. He began his racing career as a factory rider for Indian Motorcycles, before representing Triumph as one of their first East Coast riders in 1952. Ed became one of the leading national road racers throughout the 1950s, his most notable win was the 1953 Laconia 100-mile National Championship. To this day it remains the closest race in the history of the event, Ed's victory wasn't determined until months later as the top four riders all finished within just three seconds of each other. The lore of his style and speed, in various racing disciplines, has without a doubt minted his status as a living racing legend. Ed continues to eat, sleep and breathe motorcycles in the rural hills of Sullivan County, PA.
FILM CREDITS:
HEYDAY UNION presents A BRENNA ECKERSON & KYLE PAHLOW FILM
featuring the legend ED FISHER
Director of Photography KYLE PAHLOW
edited by BRYAN ROBERTS
music by PHIL COOK
sound design AARON KEANE
camera assistant DUSTIN RAYSIK
motion design TEAGUE HAYES
colorist MIKEY PEHANICH
produced & directed by BRENNA ECKERSON
special thanks:
FRANK WATSON, SUZI FISHER, LIBERTY CAMERA CO., BRIAN CONNOR, THE MILL-CHICAGO
Still photography Aldrich Photo Service & Supply, Erik H. Arctander, R.F. Finn, Eric M. Sanford
Shot on Kodak Motion Picture film
ABOUT THE HEYDAY UNION:
The Heyday Union is an event-based collective looking to connect old and young people--who share a unique passion. It was born out of respect, admiration and the desire to carry on the wisdom of our elders. The way we see it, it's sharing a love for anything---from the thrill of an engine's roar, the hitting of a home run or landing a salsa step--passion is timeless. It's not just about the car, game or dance--it's about feeling alive and sharing memorable moments. The Heyday Union aims to unite the past with the present, in the hope of inspiring the future.