Field Report Vol 1: Death Valley
One of the great things about living in California is the incredibly diverse terrain we have access to for riding motorcycles. Both the highest and lowest elevations in the lower 48 are in California. And both of those geographic extremes are practically within view of each other on the eastern side of the state.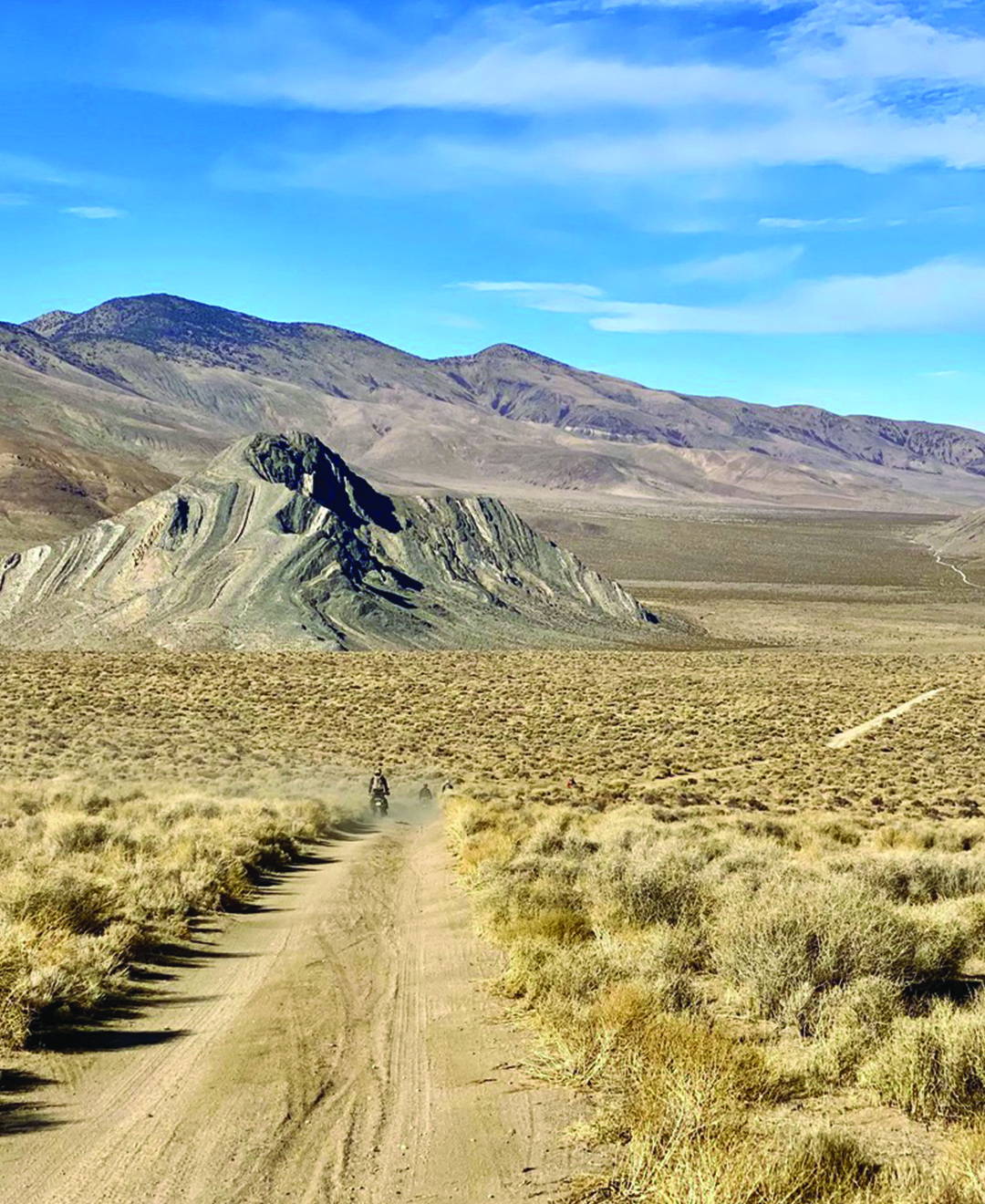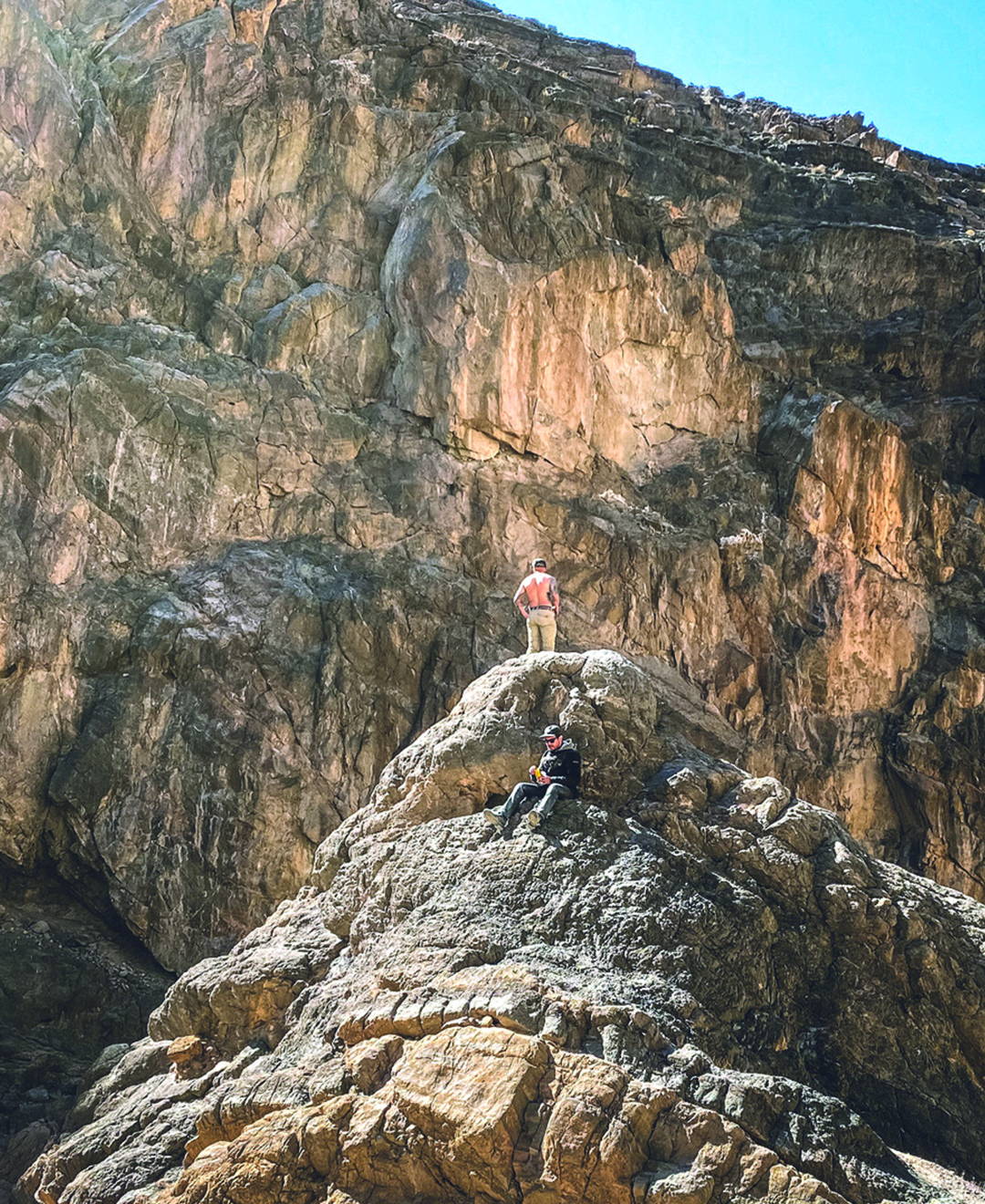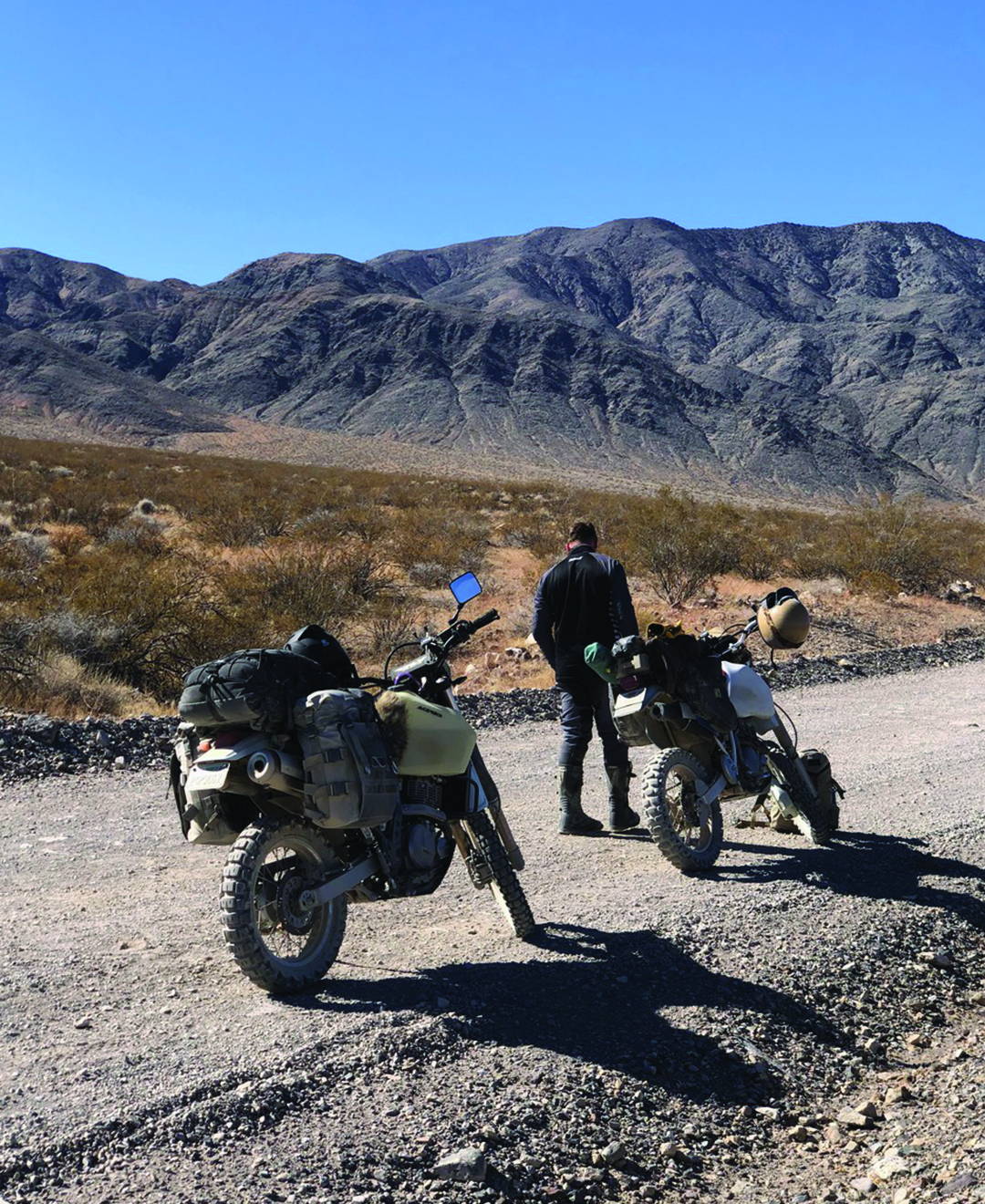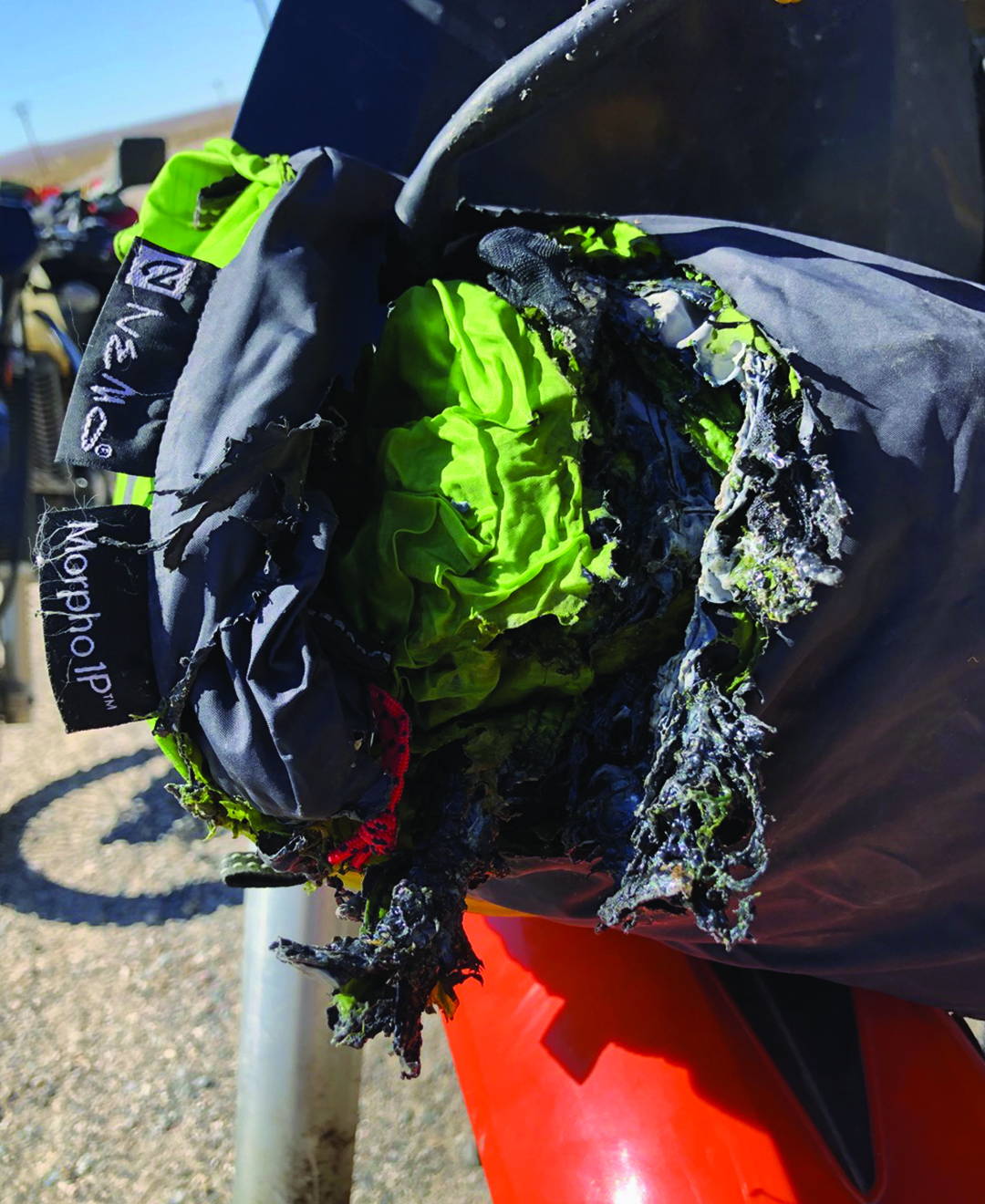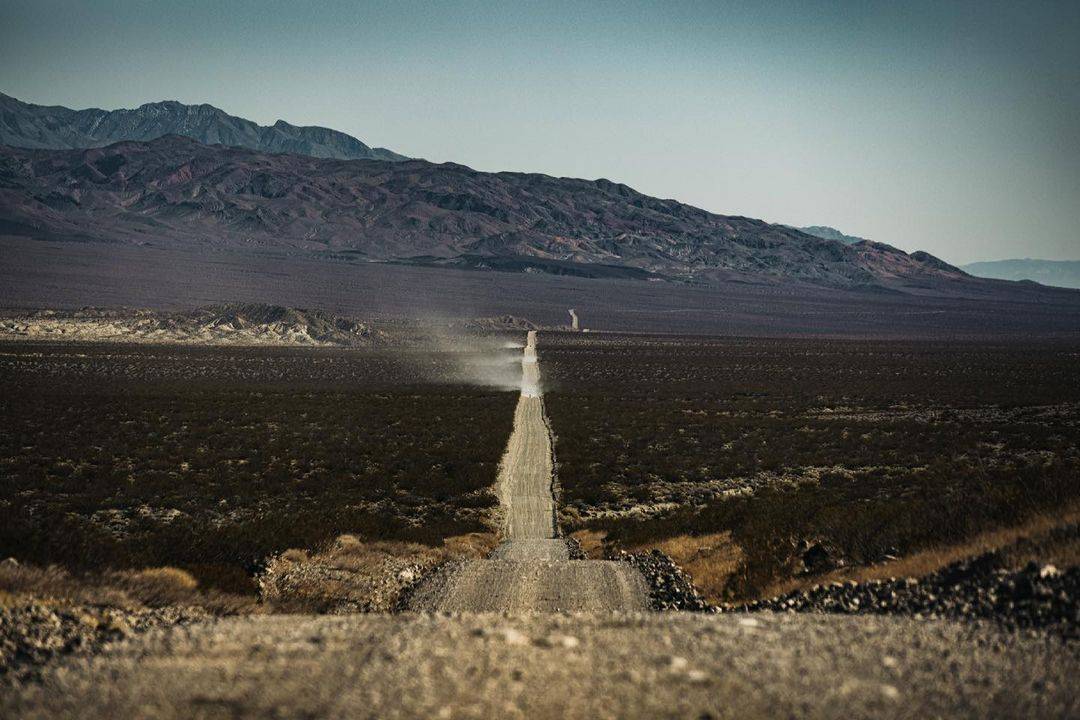 The deserts of California are a winter wonderland (I wouldn't recommend visiting in summer months. Last year the temp hit 130 degrees in August). But if you can tolerate sub freezing nights, while sleeping in the dirt, you'll be rewarded with temperate days filled with dusty rips across vast landscapes that are reminiscent of something out of a Cormac McCarthy novel. This particular trip was to be a 3-4 day, unsupported journey across the desert valleys, canyons and passes in and around Death Valley. Seven of us, all on modern enduros, converged on the desert town of Ridgecrest, loaded our mules with provisions and hit the road. Our buddies, Drew and Johnny, who regularly guide commercial off road moto trips with Wilderness Co., throughout this zone, planned a 500-600 mile route for the group with minimal pavement and maximum dirt.
Because there was no support vehicle on this trip, we had to carry 3-4 days of provisions, camp gear, fuel, etc. all on our bikes, with a few stops for refuels and restocks on cold beers and firewood. The load pushed my KTM 450's suspension to the max. And after pin-balling off a few large rocks on a particularly rocky section of trail, my rear shock blew out and left me with a rear flat. We made quick work of fixing the flat, but the rest of the ride for me was going to be on a pogo stick without a proper rear suspension. The heavier 600 and 650 bikes in the group fared better and were much more adapt at carrying their loads.
Death Valley is a land of extremes. The largest of all the National Parks in the lower 48, Death Valley offers visitors a striking contrast of landscapes to explore, from the snow that caps the park's towering peaks to the lush wildflower meadows and small oases that provide a reprieve from the endless desert plains We've done a fair amount of exploring the park on motos over the years and there's always something new to see, and this trip was no different. And with this crew, we could be riding virtually almost anywhere and come home with some good stories. After all, it's often not where you're traveling that matters as much as who you're traveling with.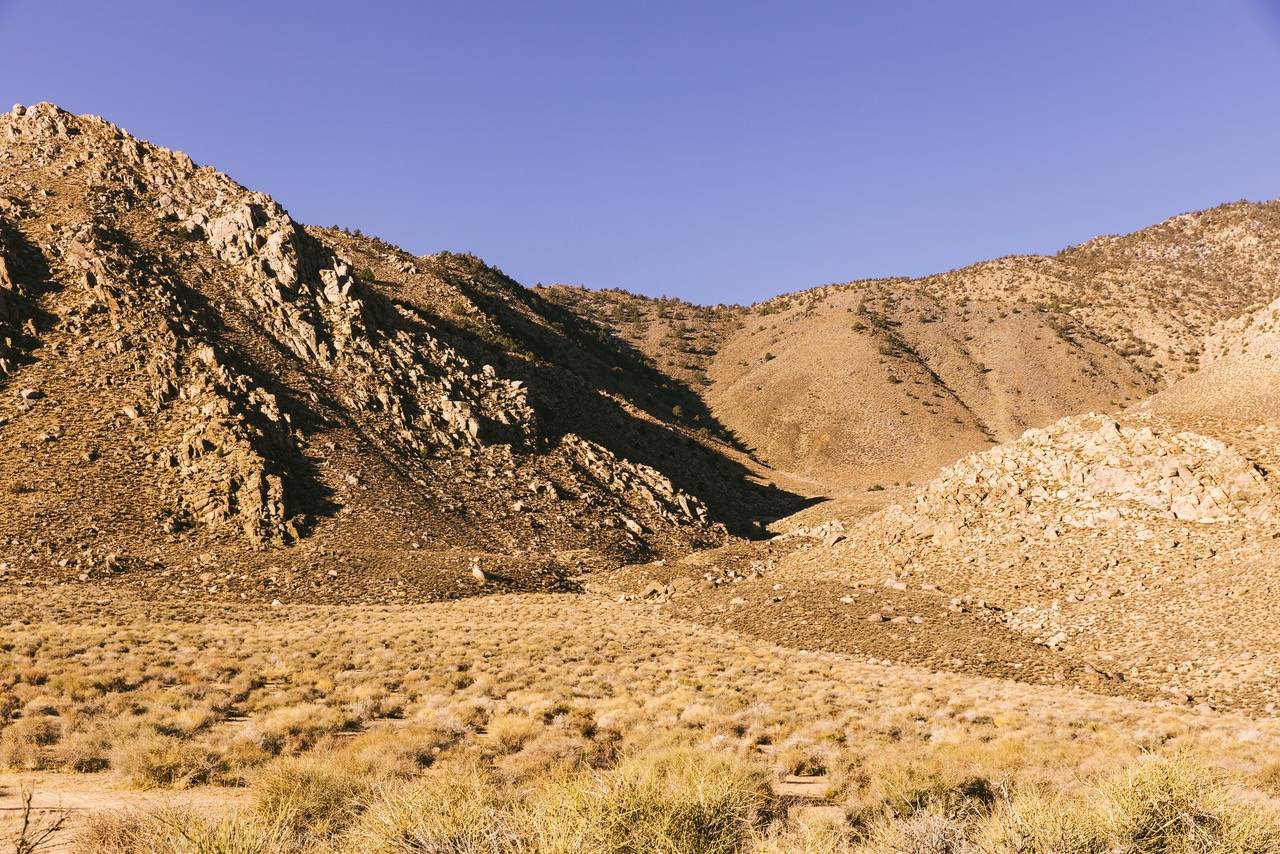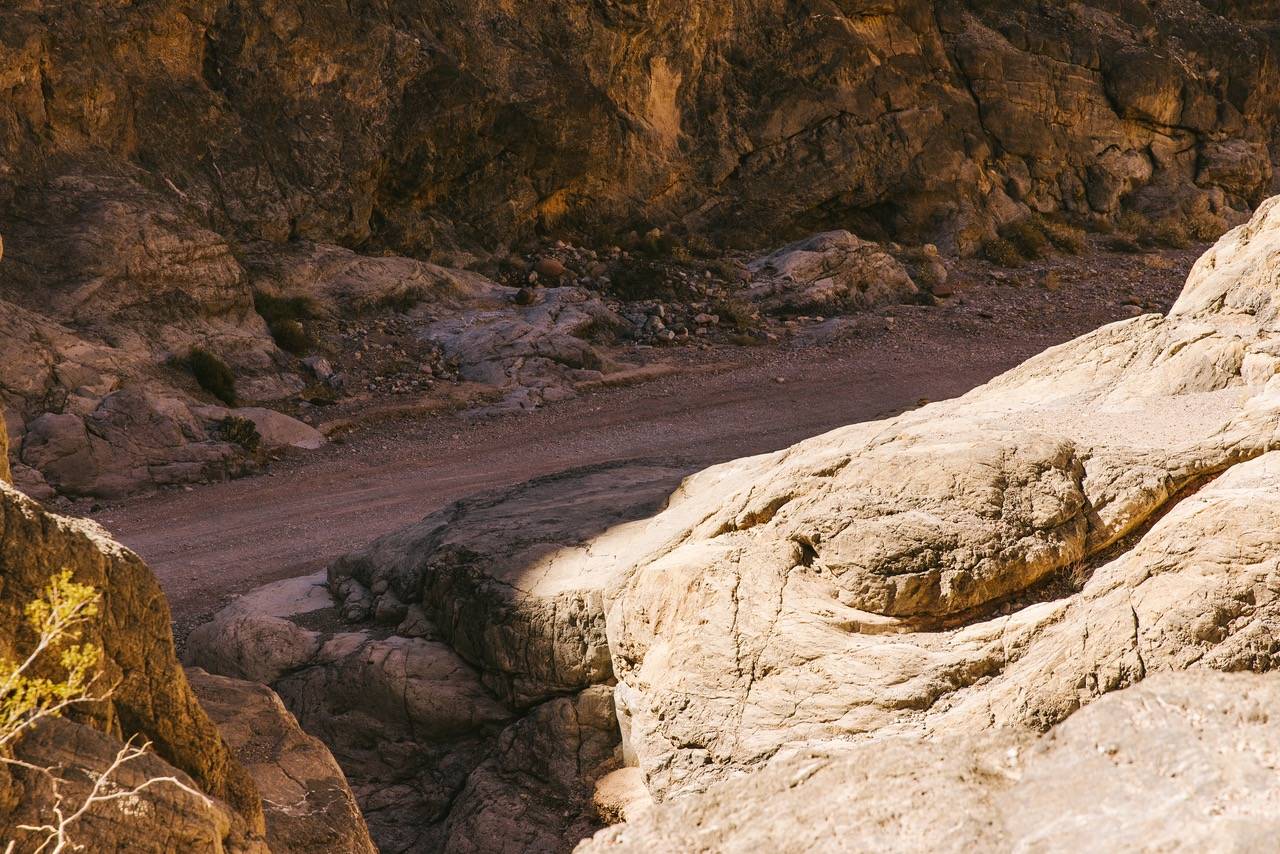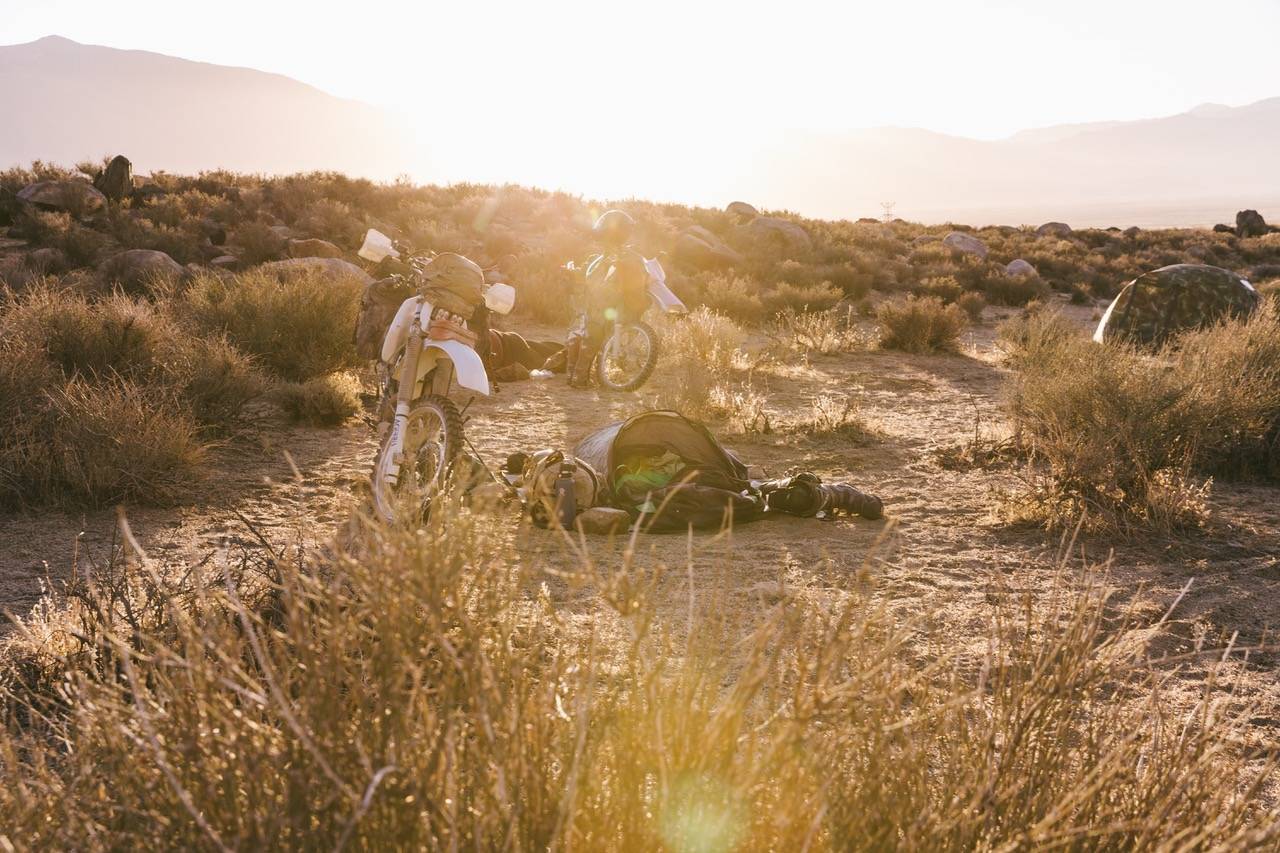 Day 1: Ridgecrest to Beatty by way of Ballarat, through Coler Wash and Mengal Pass - on past the old miner's cabin and Striped Butte – through Warm Springs road and past the old hantavirus, rat infested cabins into Badwater Basin – up Westside where it connects with Death Valley Highway to refuel in Furnace Creek, where we loaded up on cold beers and firewood and headed to the old Rhyolite Ghost Town to get warm by the campfire, share a few beers and sleep in the dirt among the creosote and greasewood.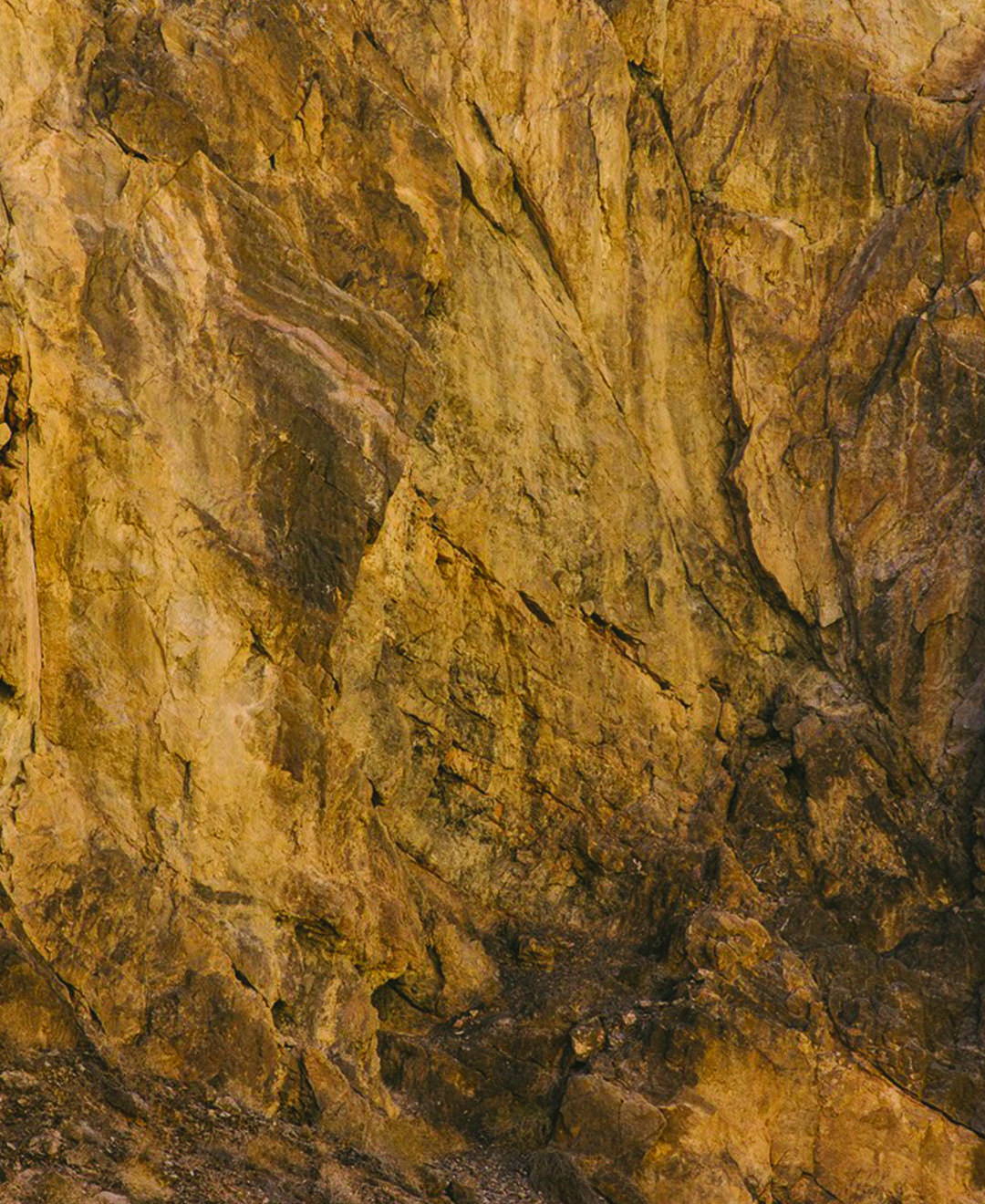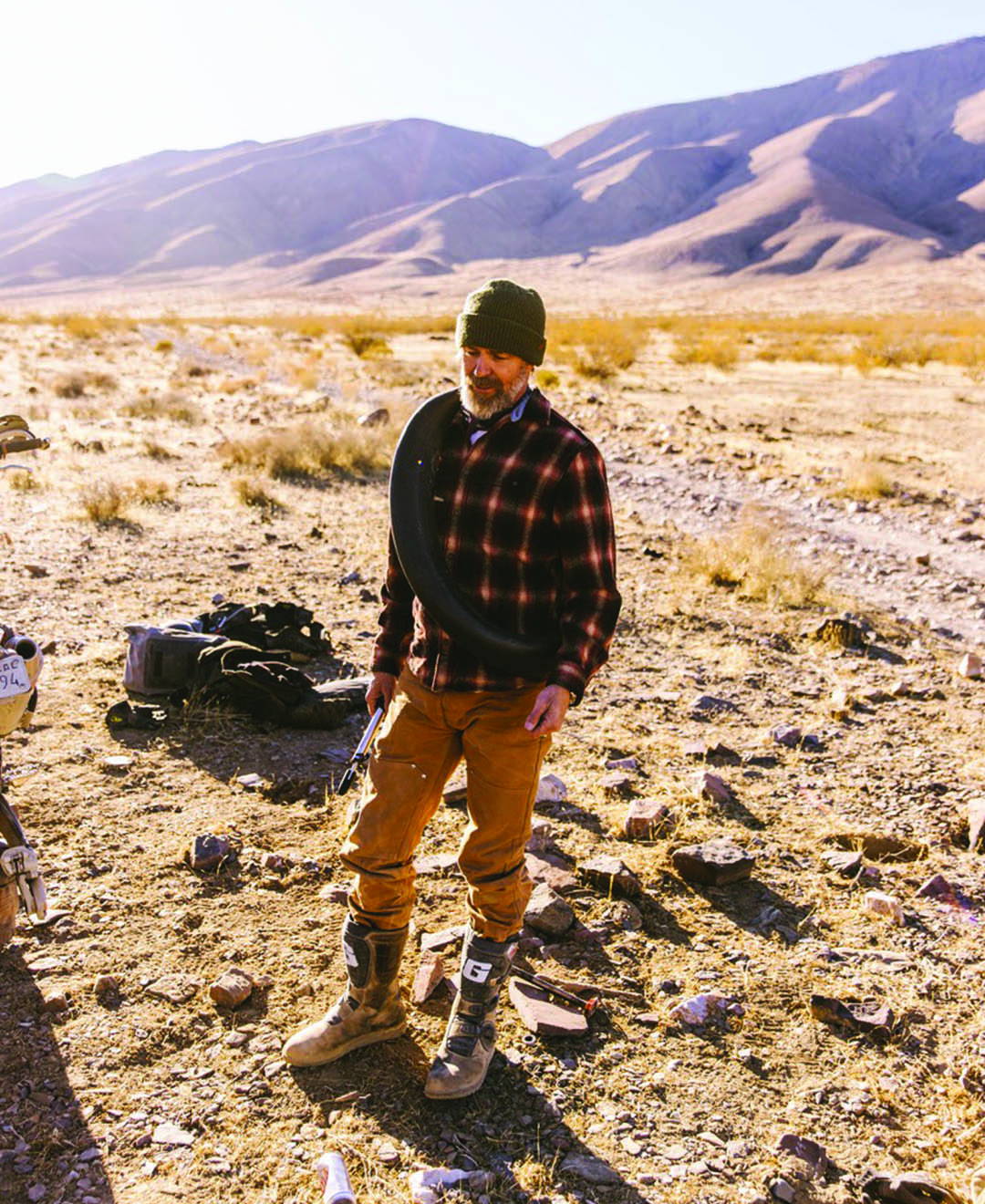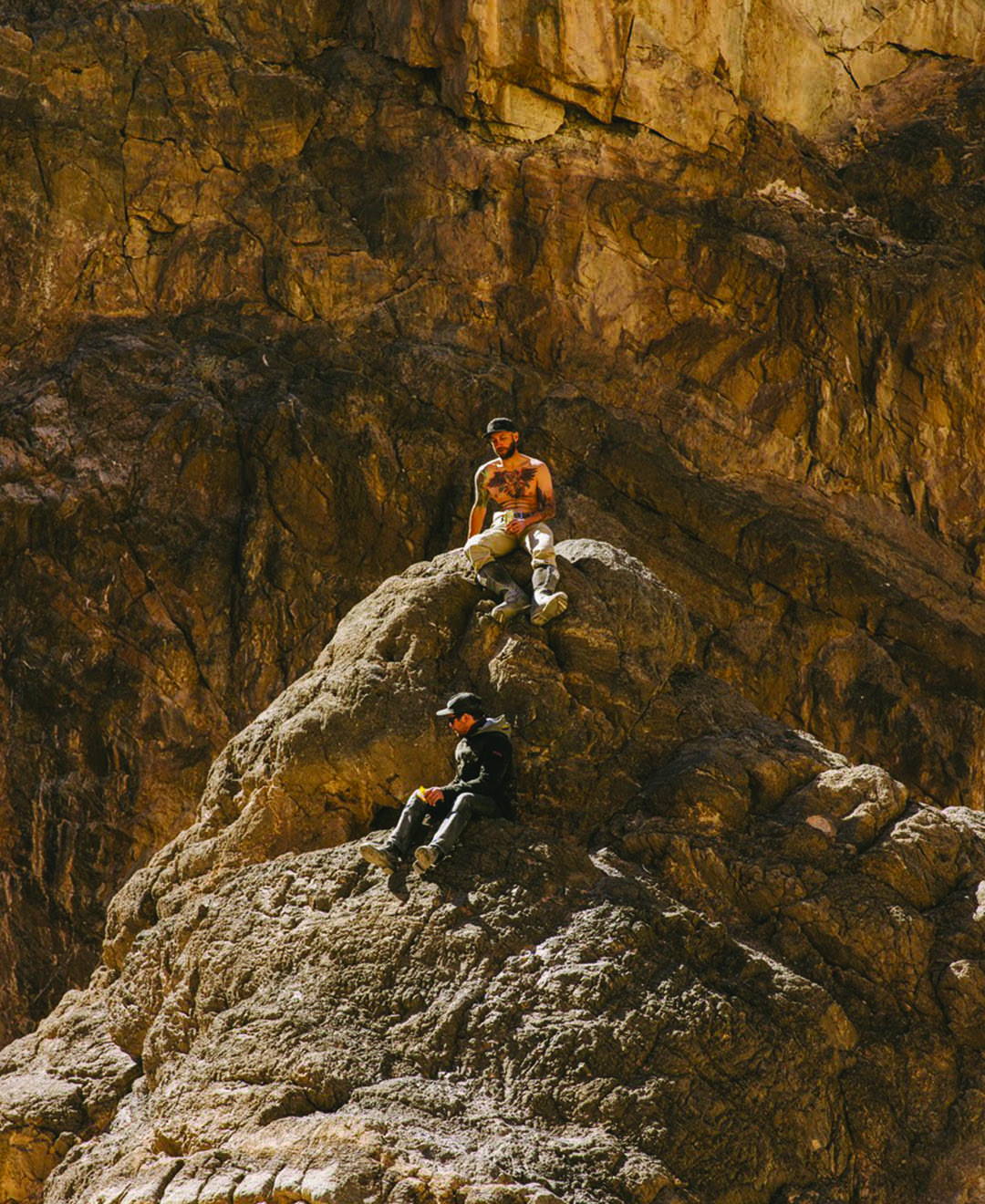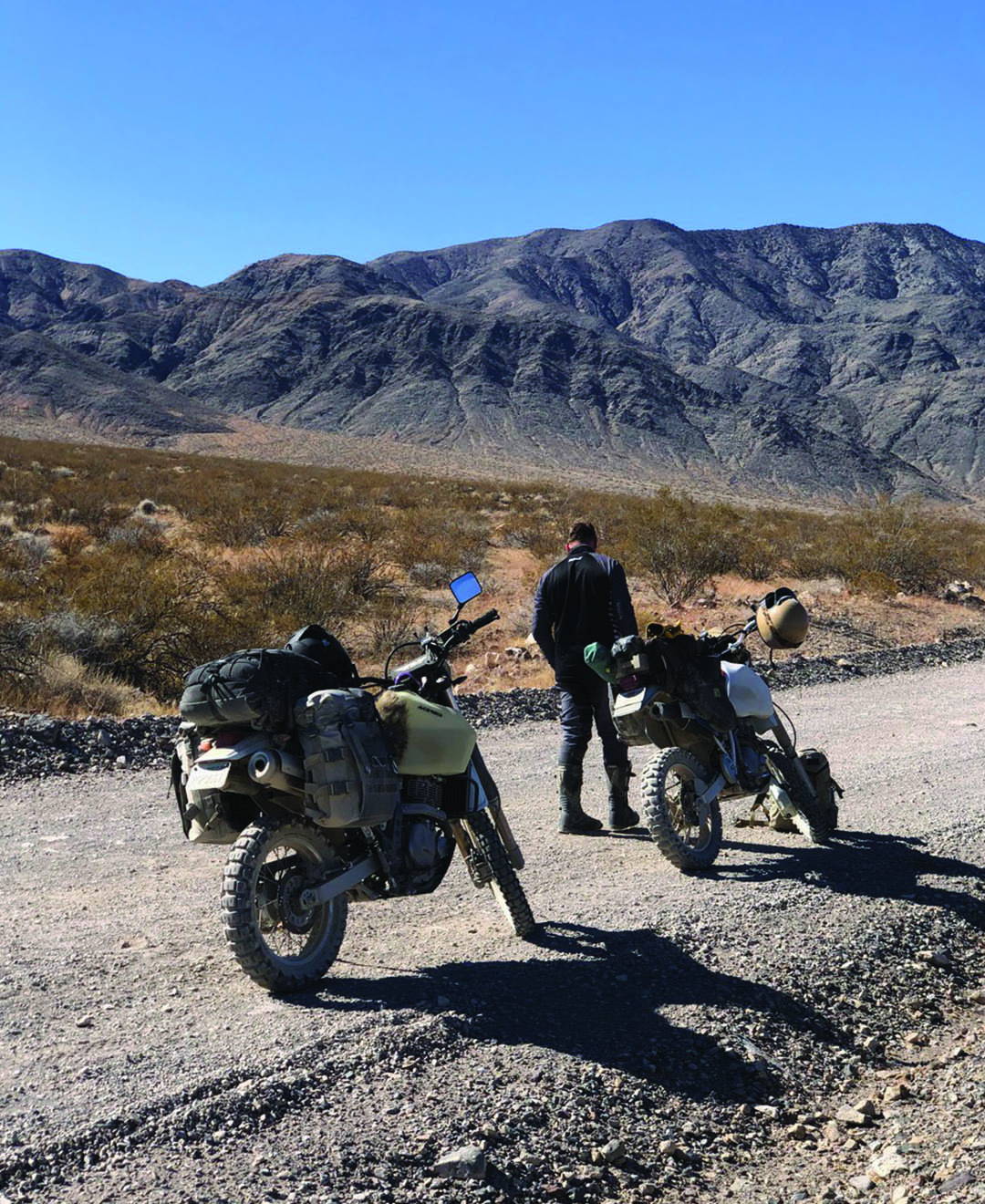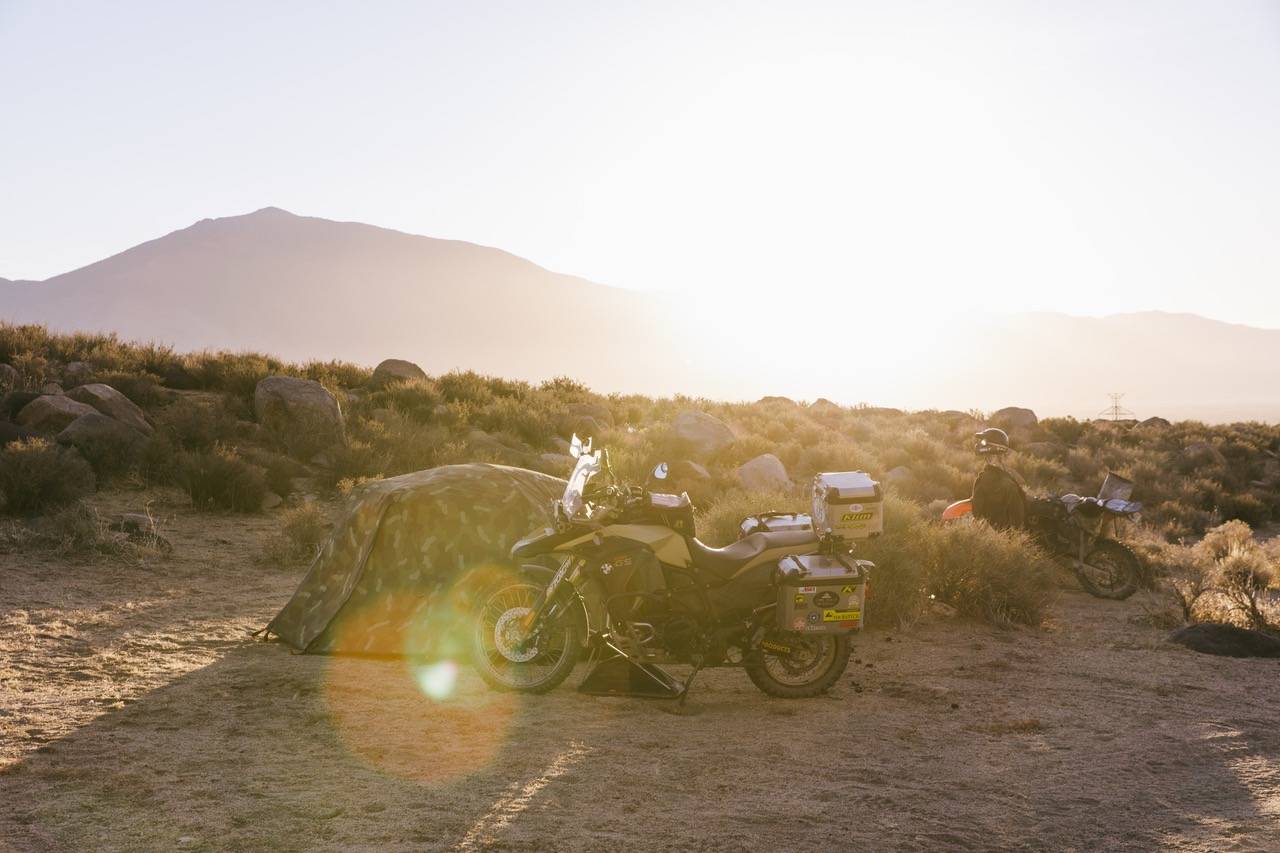 Day 2: Run into Beatty for fuel and a gas station breakfast. Then up and over and into Titus Canyon. A zone which checks all the boxes for us – rugged mountains, colorful rock formations, a ghost town, petroglyphs, wildlife, rare plants and spectacular canyon narrows as a grand finale. While one of the more popular and scenic routes in the park, travel through the narrow slot canyon is one direction. So depending on when you go, you won't necessarily run into other people. After the canyon, we head north toward the Ubehebe Crater, a half mile wide volcanic crater that sits among a cluster of craters in the area. The last part of the day takes us up Death Valley Road all the way to Big Pine where we refuel, procure cold beers, whiskey and firewood. Then head to the local hot springs to rinse the last two days of dust off. We camp at the springs and hunker down for long, cold night of 30-40 mph winds.
Day 3: Slightly hungover and suffering from lack of sleep, the crew discussed the options for the day ahead. It was still blowing like a mother*cker and the forecast only looked to get worse. Our plan was to ride trails from camp into Bishop, where we'd refuel and eat burritos at Mercado Mexico. Then take the long, dirt route to Lone Pine, hitting a few more water holes, then take the single track, back way through the Alabama Hills, finally ending up near Kennedy Meadows to camp the last night. With a busted rear suspension, my bike was done and I opted out of the last day. The rest of the crew soon decided that the weather forecast just meant unnecessary misery that no amount of whiskey or cold beers would dampen and soon opted out as well. Soon we were all in formation, clicking off miles of slab to get back to our trucks in Ridgecrest.
Back at the trucks, we loaded our bikes, shared one last beer and began scheming our next trip, which can't come soon enough.