Lunchbreaks with the Tradesman Pant
---
We spend a lot of time in the Iron & Resin Studio HQ in Ventura CA so getting outside is one of the most important parts of our work day. We try not to make it the usual to bring our own lunch to work and eat it in the "break room." As much as we can, weather permitting, we use the mid-day to get out and do what we love.  
Luckily last week, we had a nice break from the rainy weather and headed out to the Ojai Skatepark with Tyler, our super-talented graphic artist, to see the Tradesman Pant perform outside of the office.
---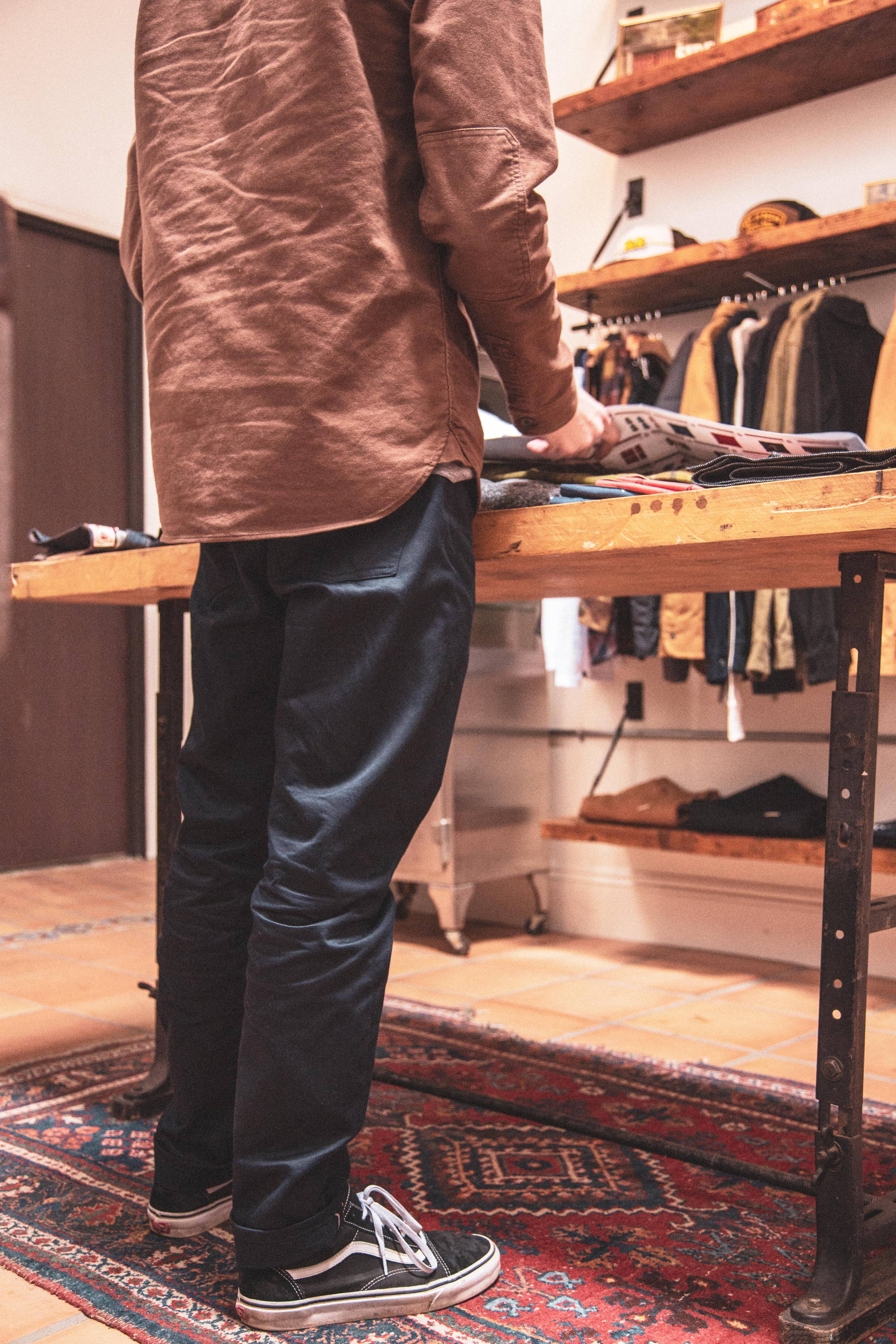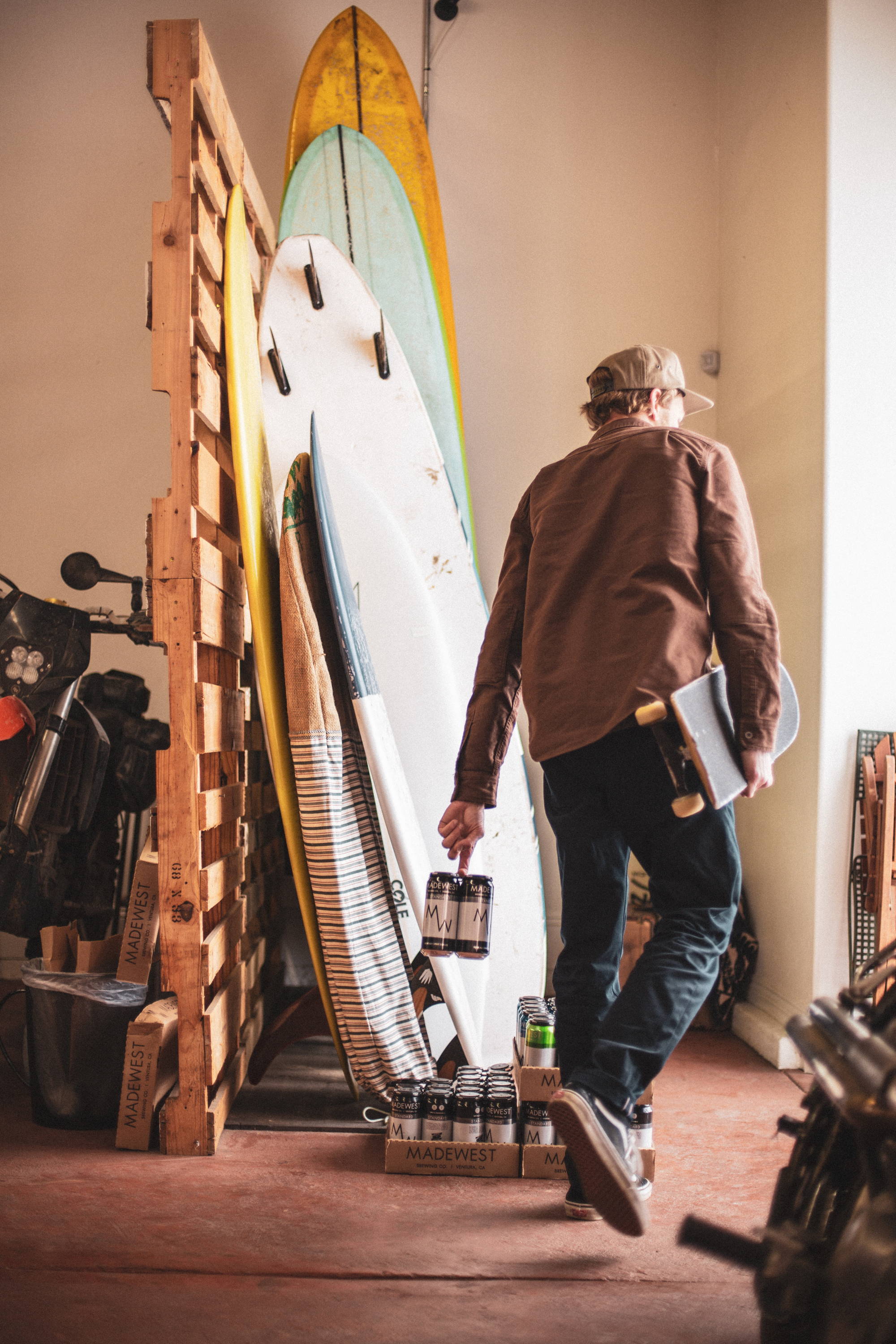 ---
Just an everyday-type-a-Monday. 65 & cloudy.
No one around with a concrete slab all to himself.
---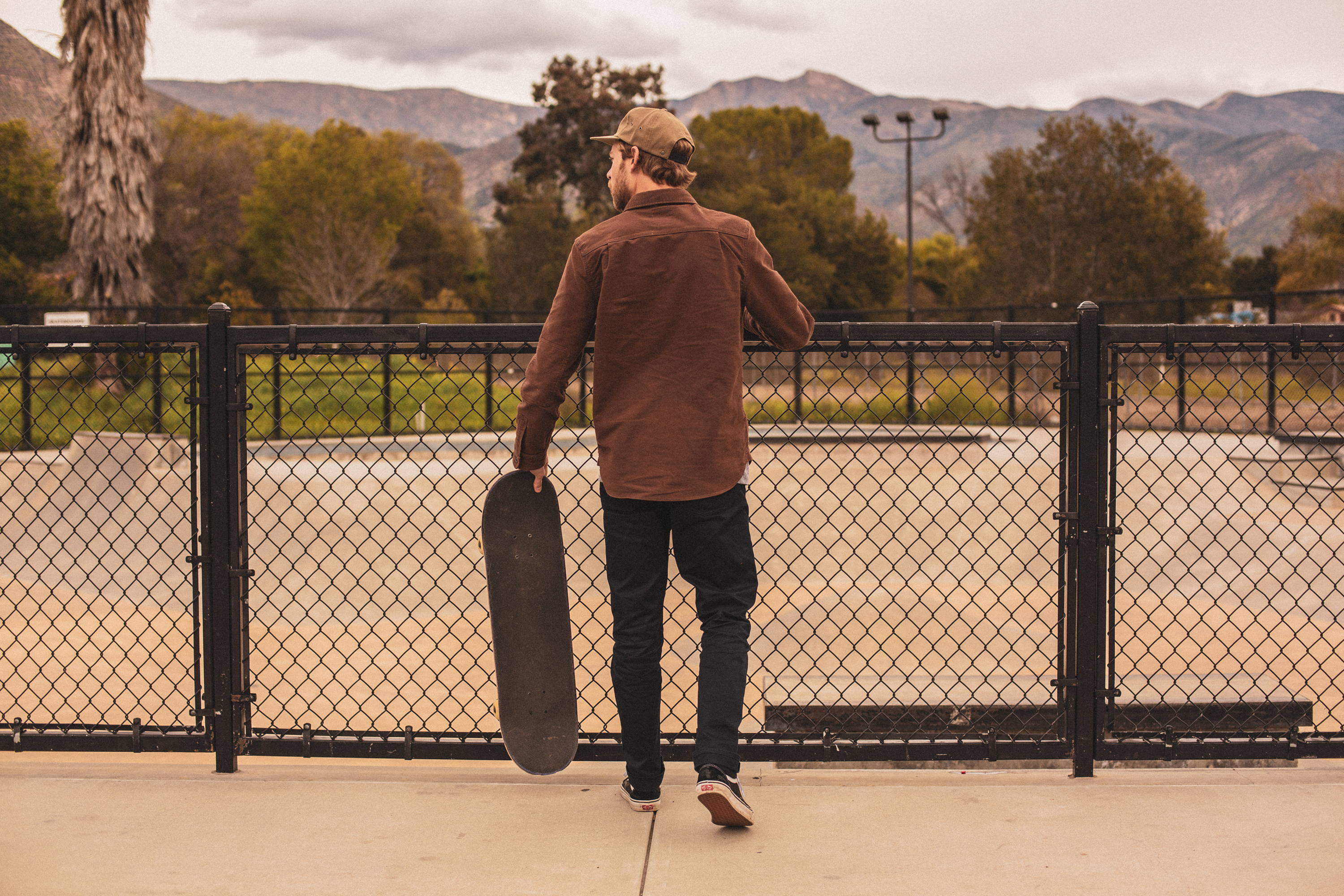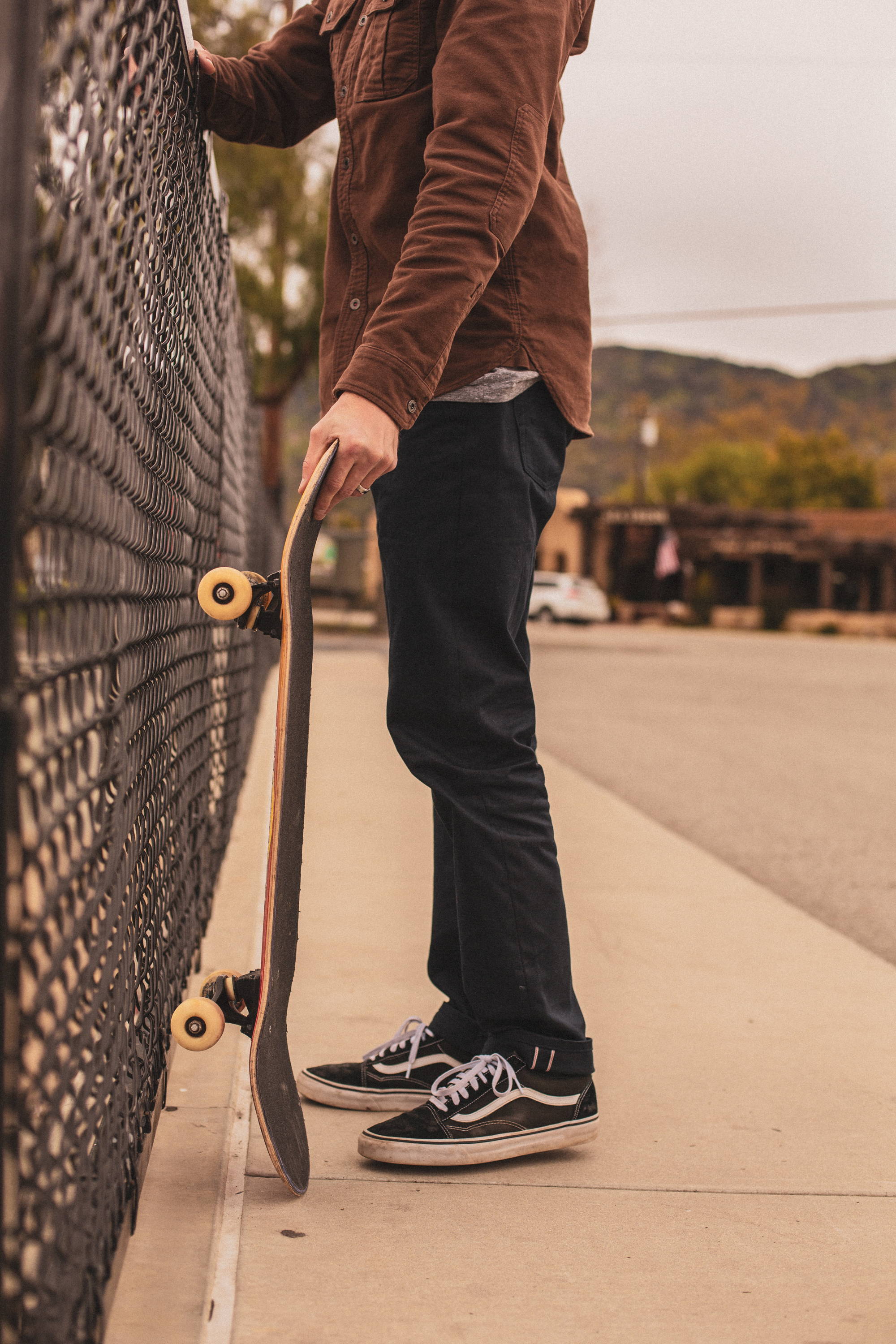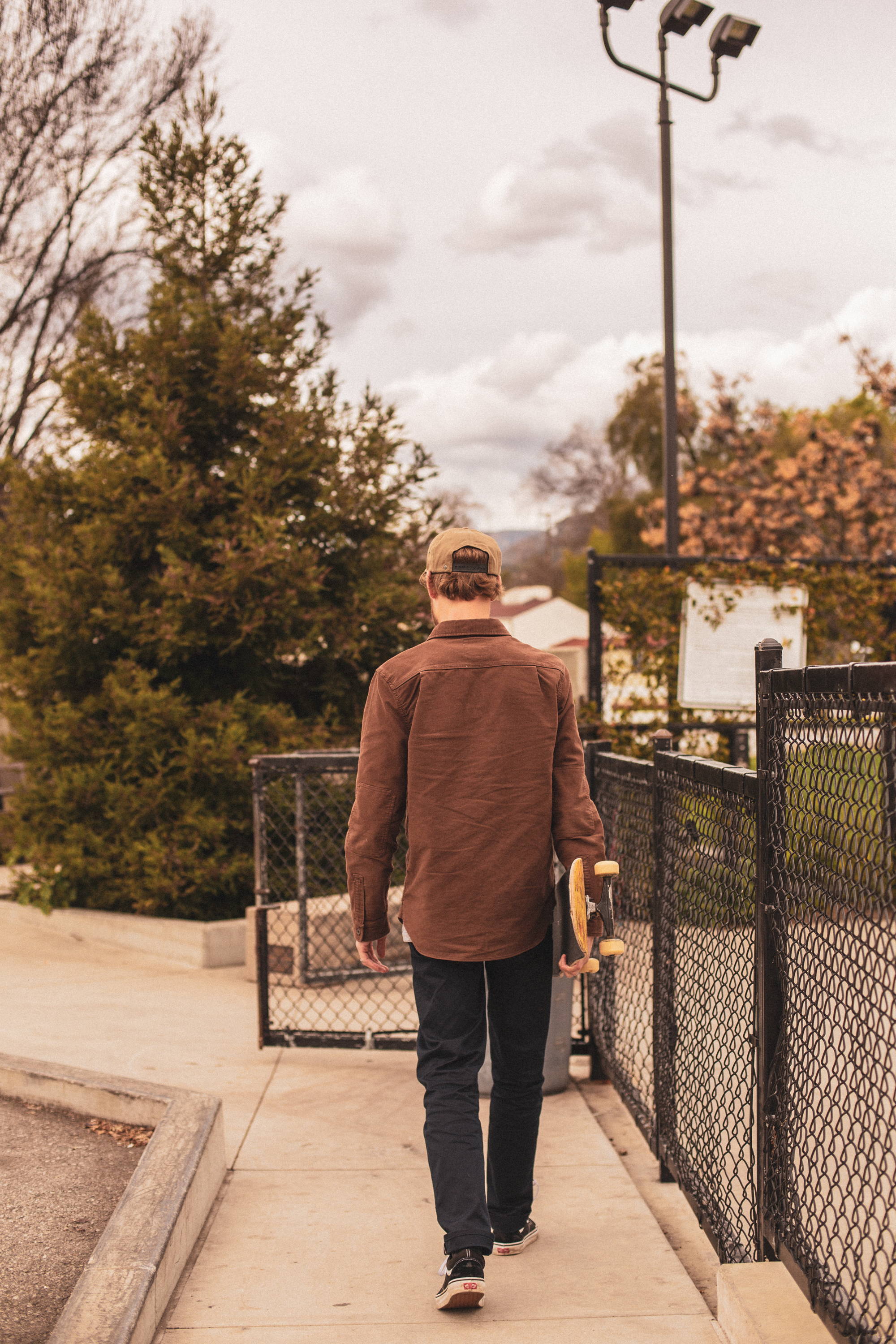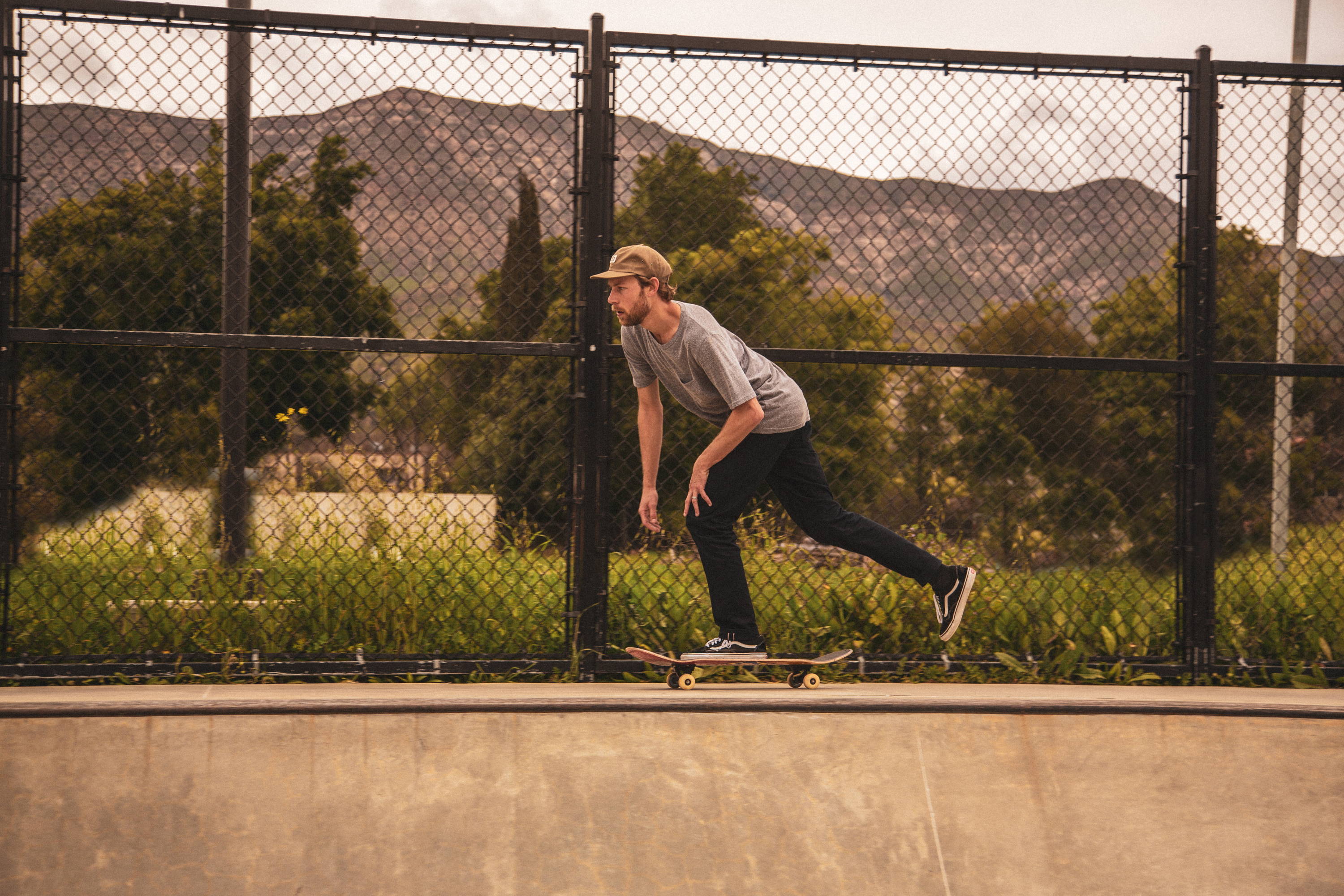 ---
---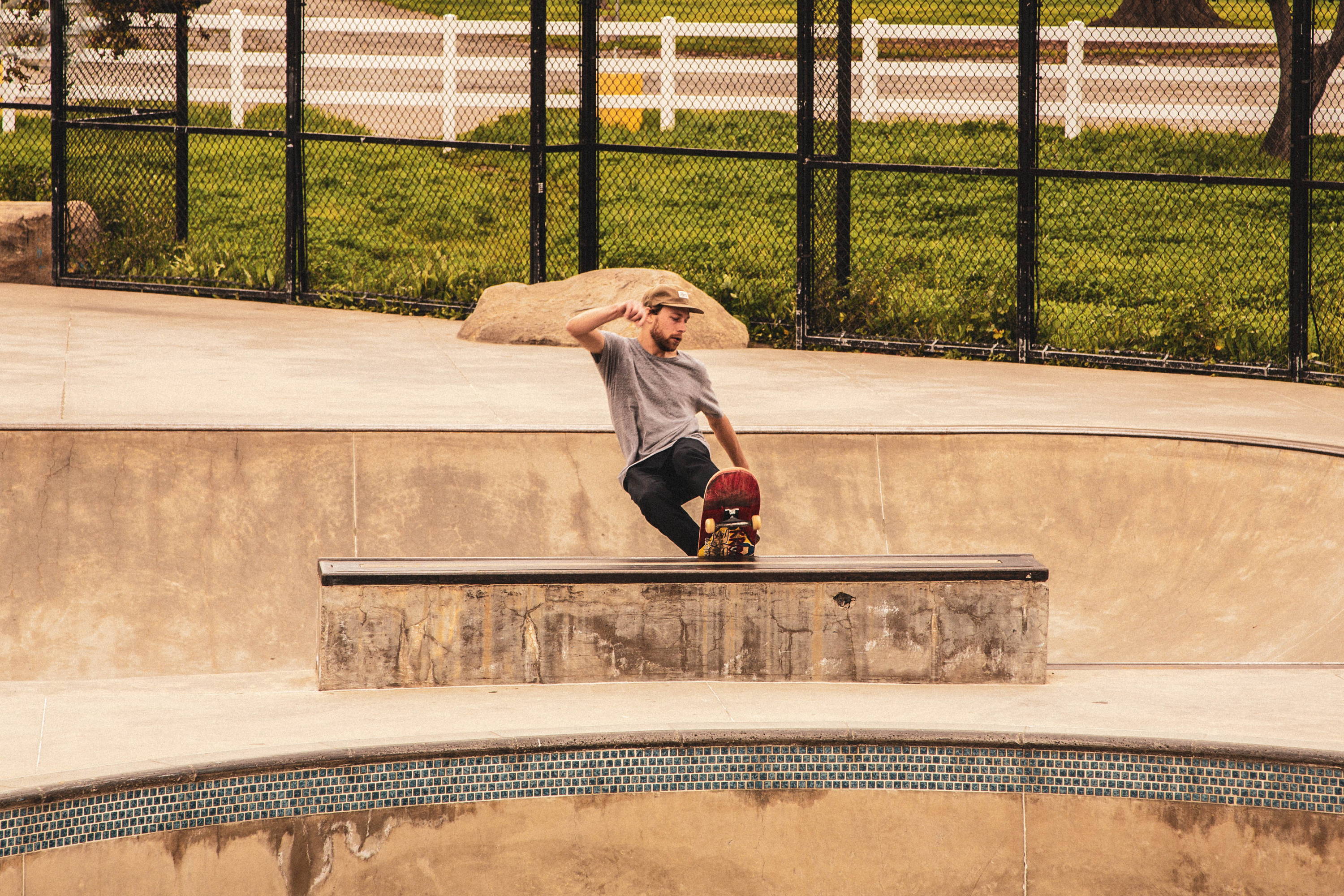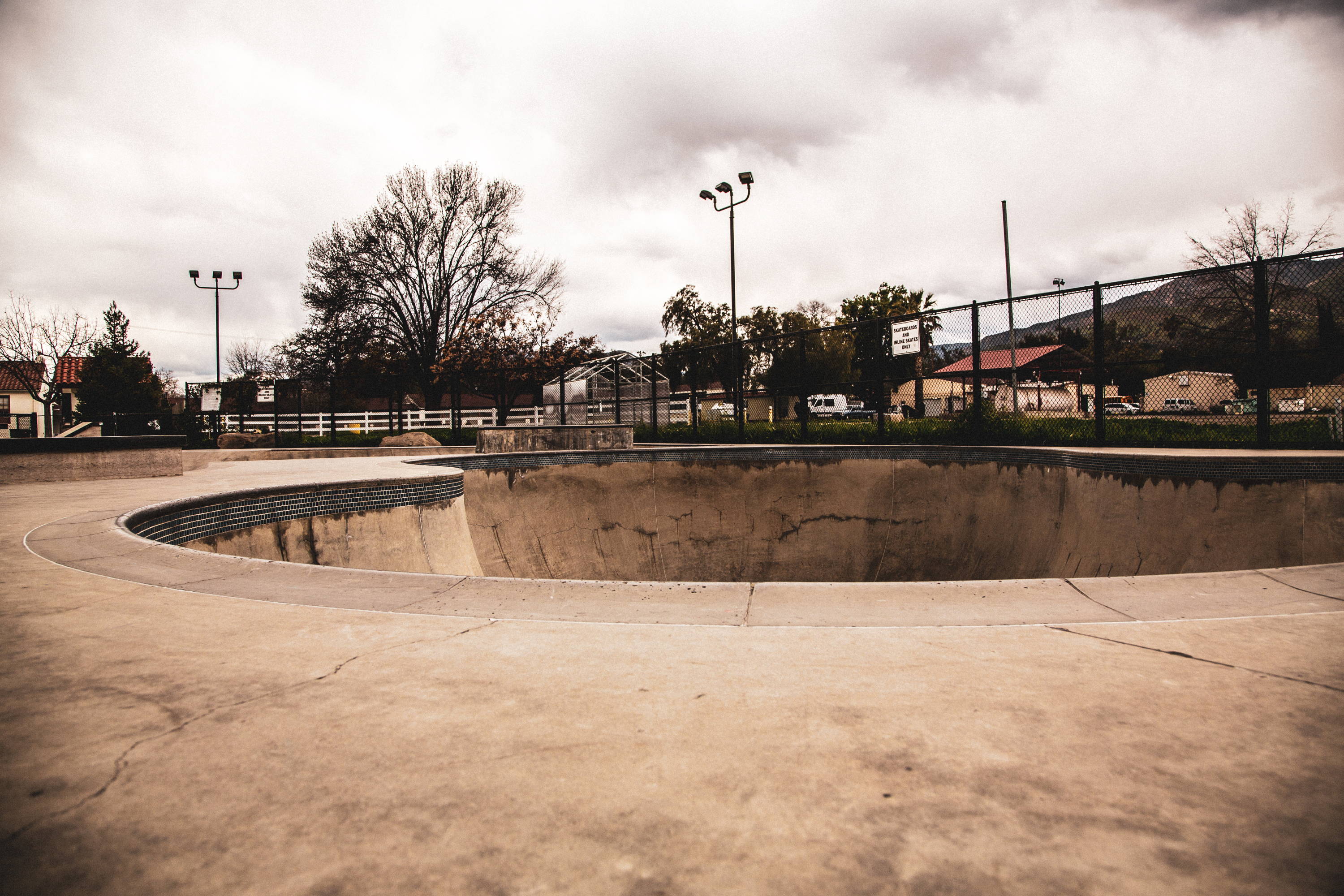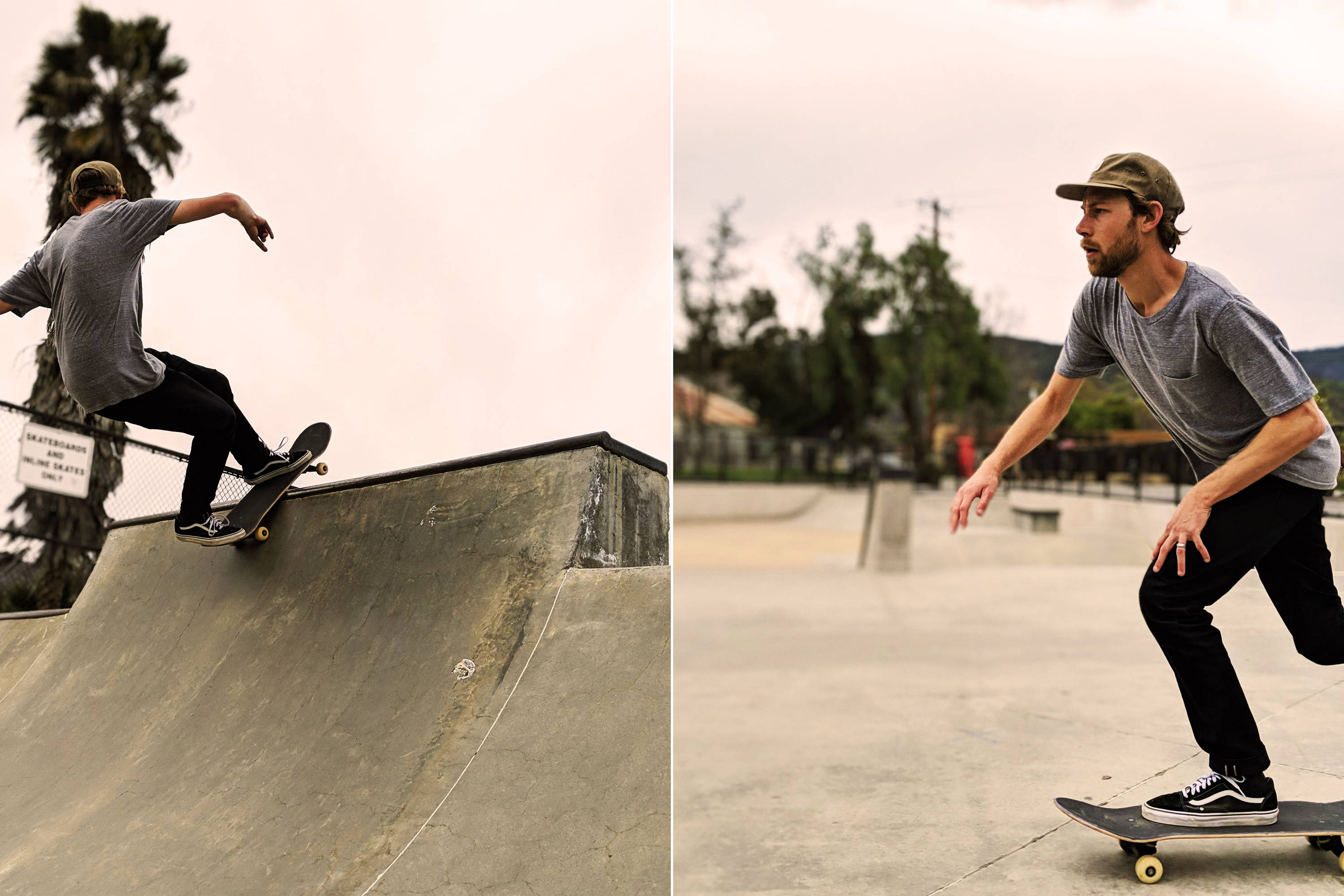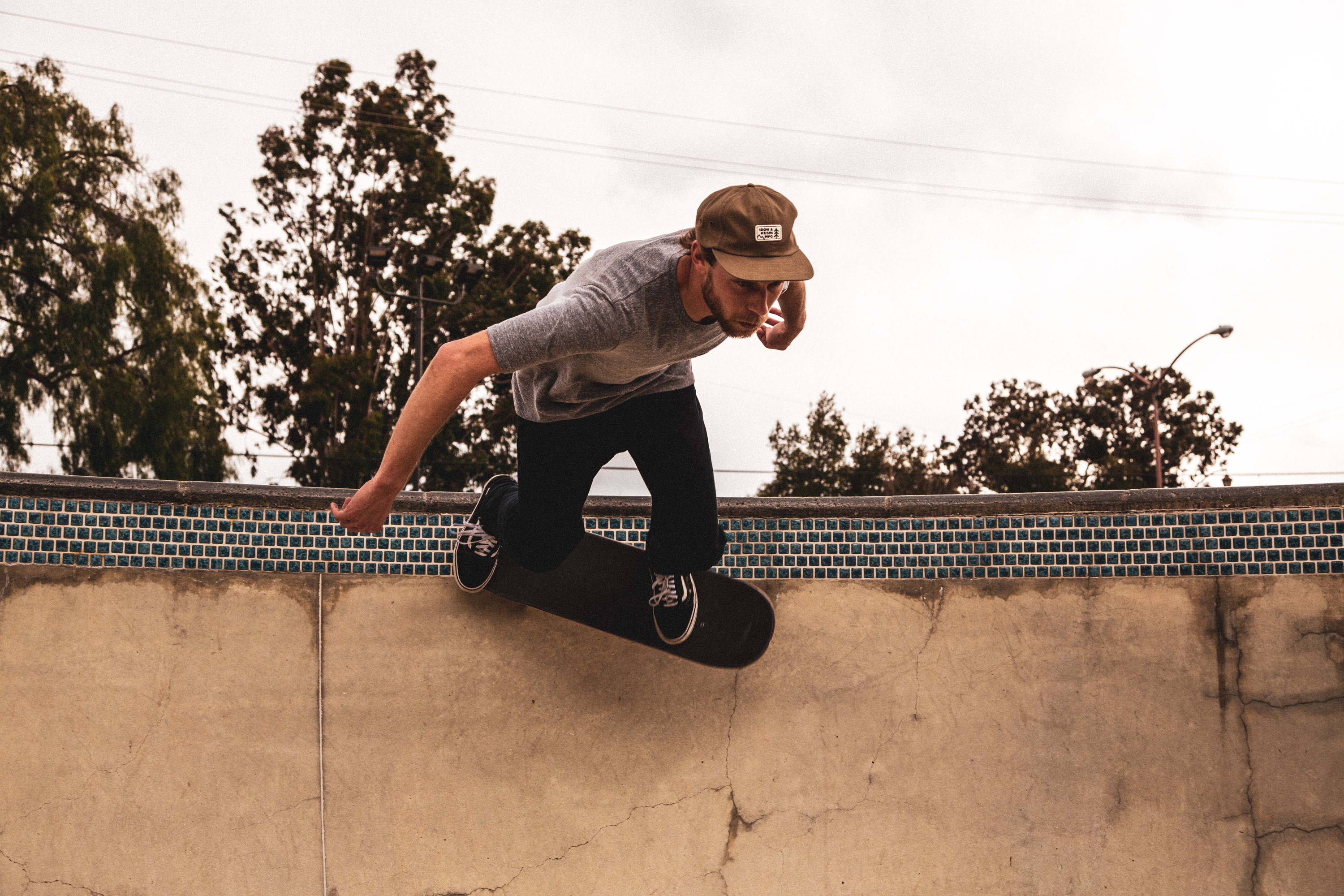 ---

Plain-and-simple, the Tradesman Pant is our take on the classic twill pant for the not-so-pretty boy.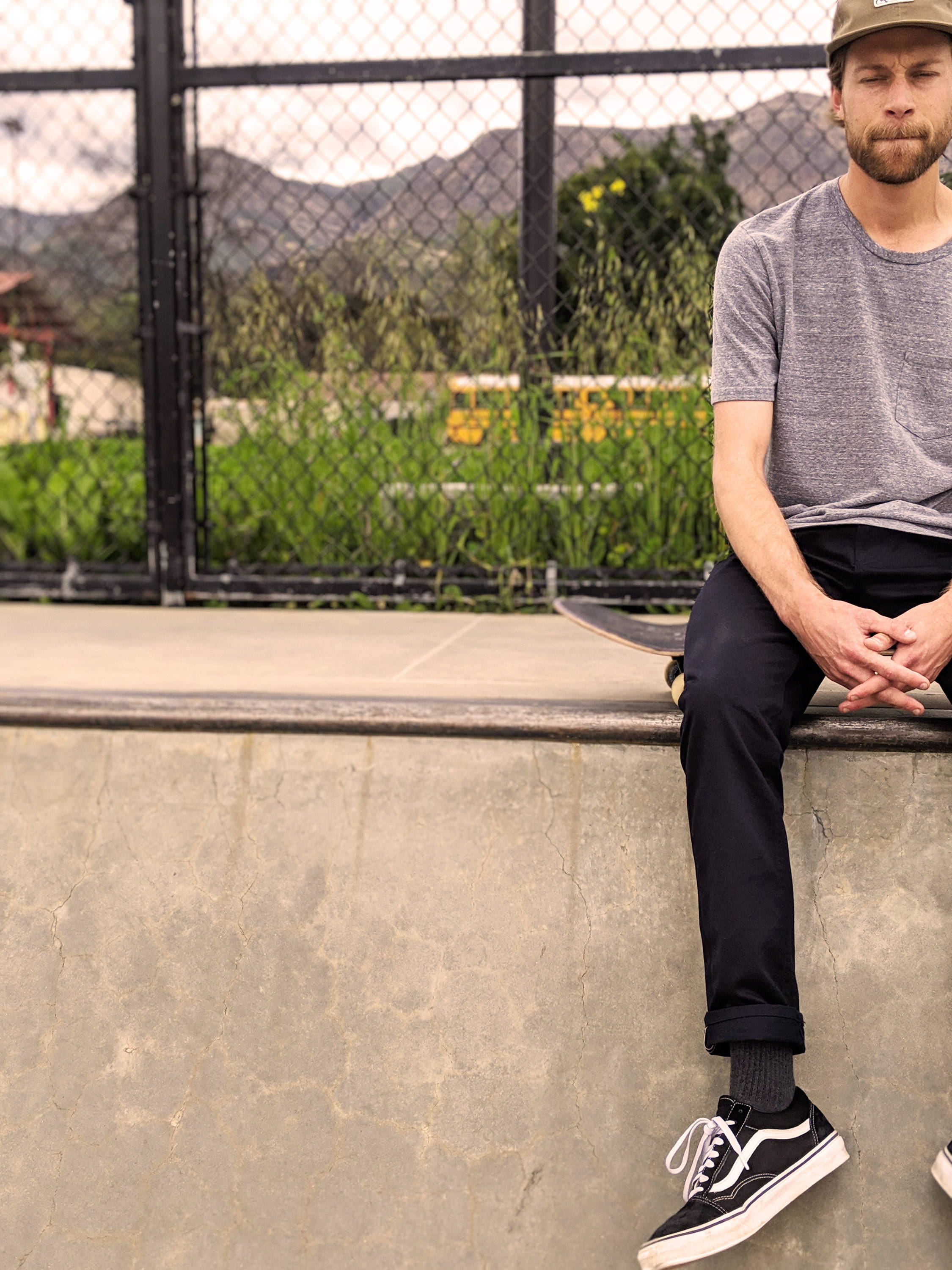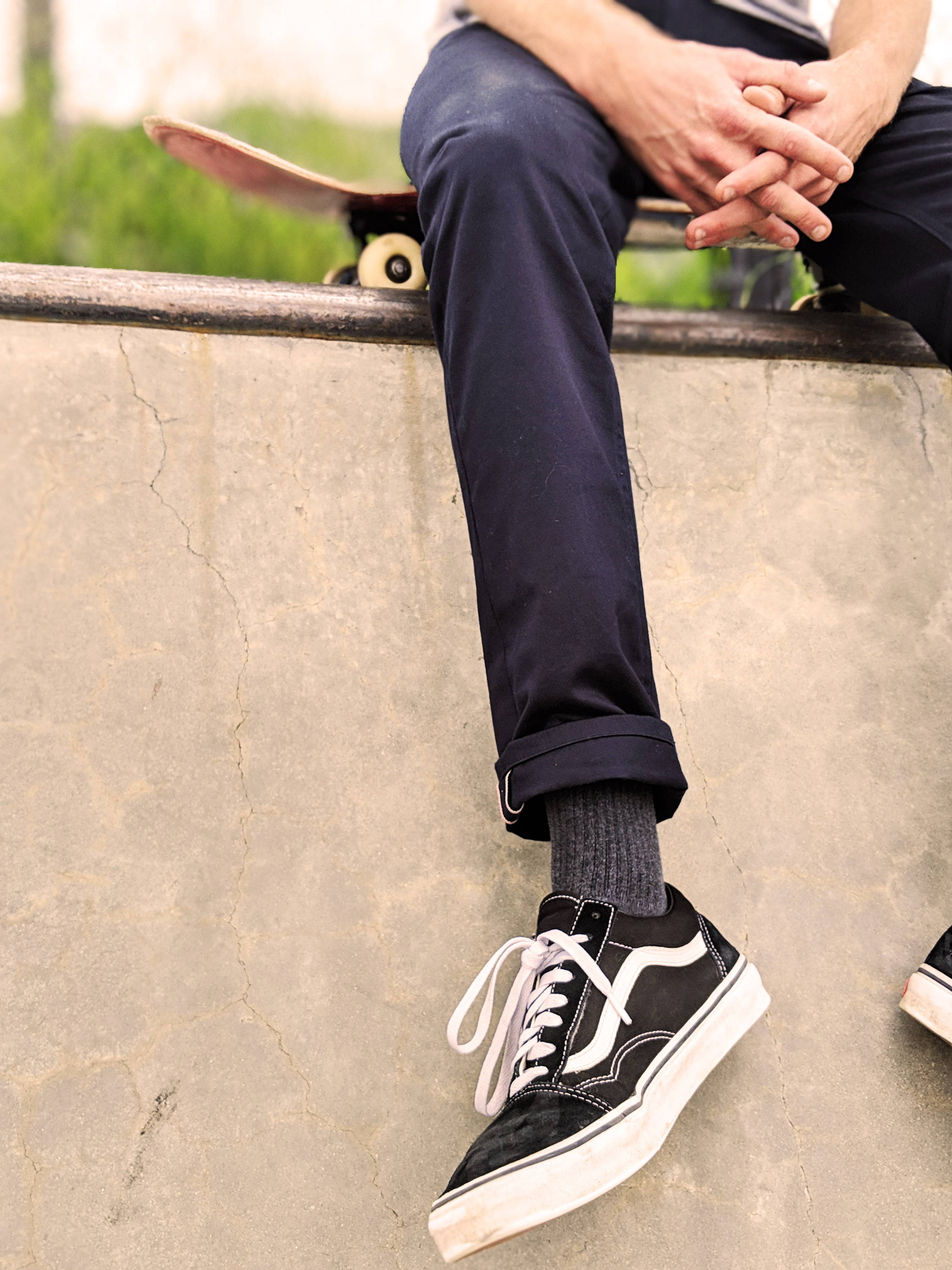 We'll get into the tech specs in a second, but ultimately we wanted a pair of pants that could go from work, to the wild, to the city - that will also perform - and look good doing it.
---

The Tradesman Pant is built from a 9oz Selvedge Twill.  
If you're not yet familiar with the term, when you hear "Selvedge," it means when the twill is woven, the ends of the yarns actually loop back at the "edges" of the fabric ends. The process creates a stronger, more durable and finished fabric.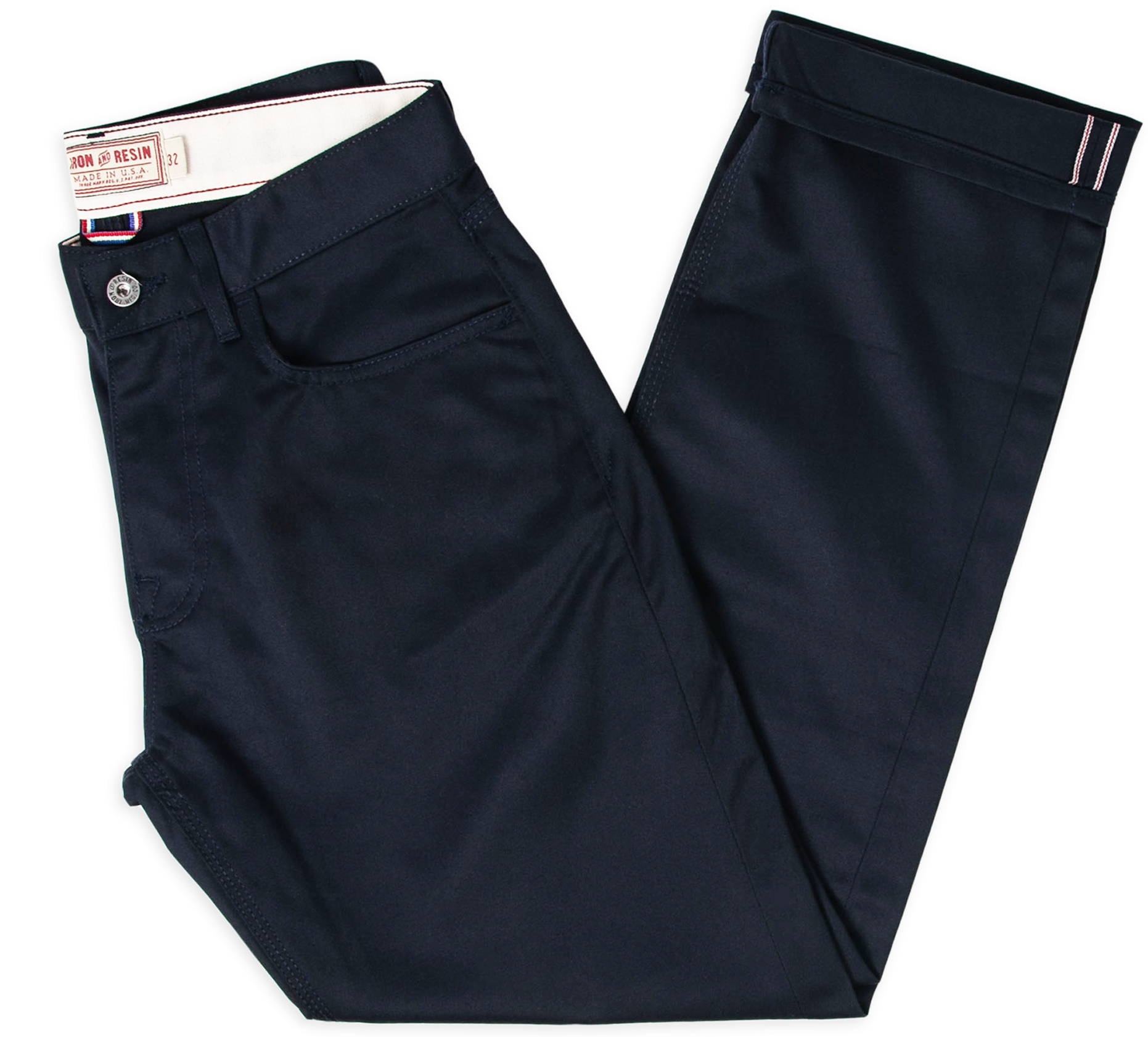 It also means there's no need to "cover stitch" the interior seams, since the end result is an already clean finish. You can see this at when the pant is rolled up at the ankle openings. Most selvedge fabrics use contrast color yarns (whites/reds/oranges) on the edges of the fabric to distinguish it from the normal trimmed edge style fabrics today.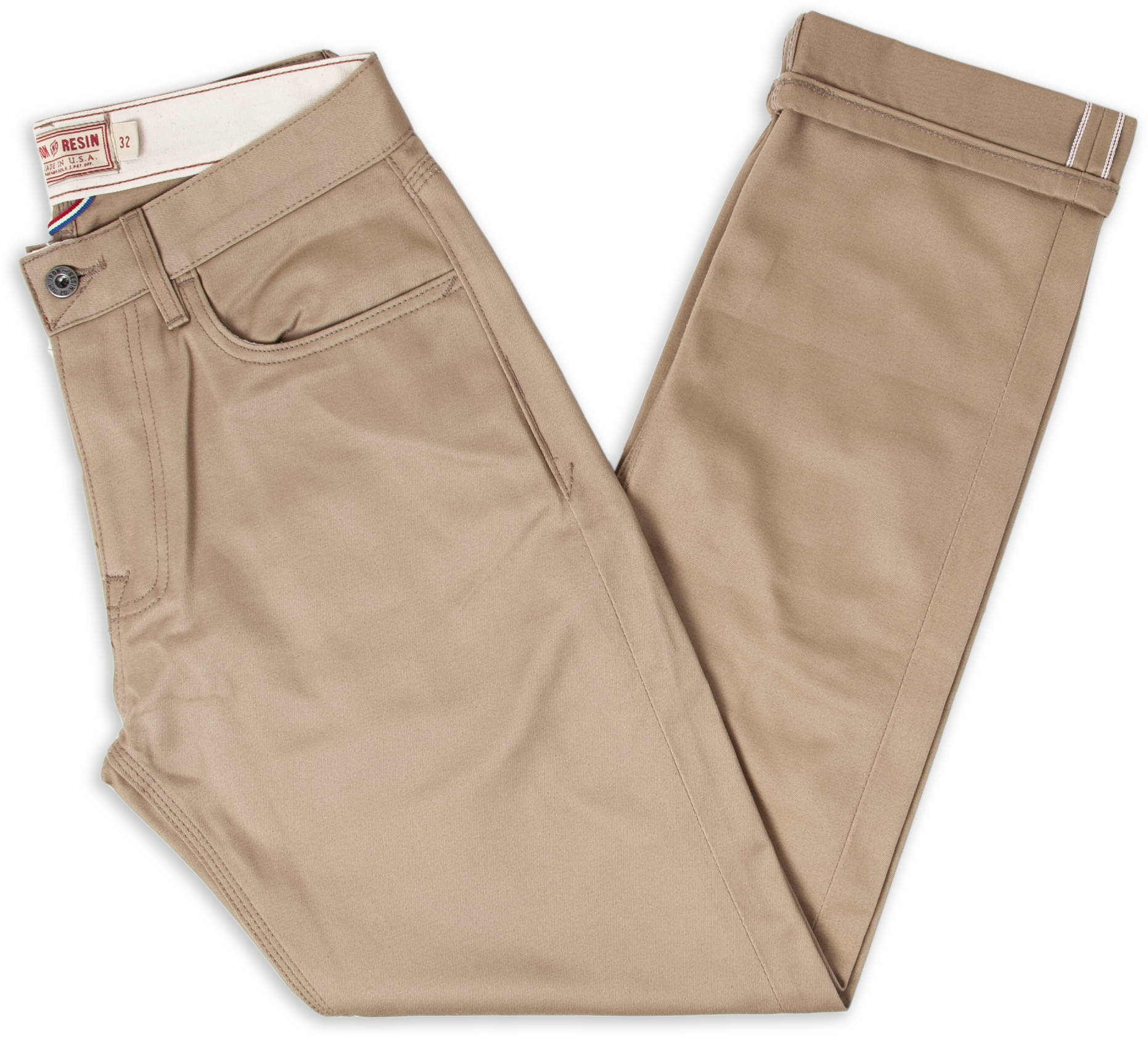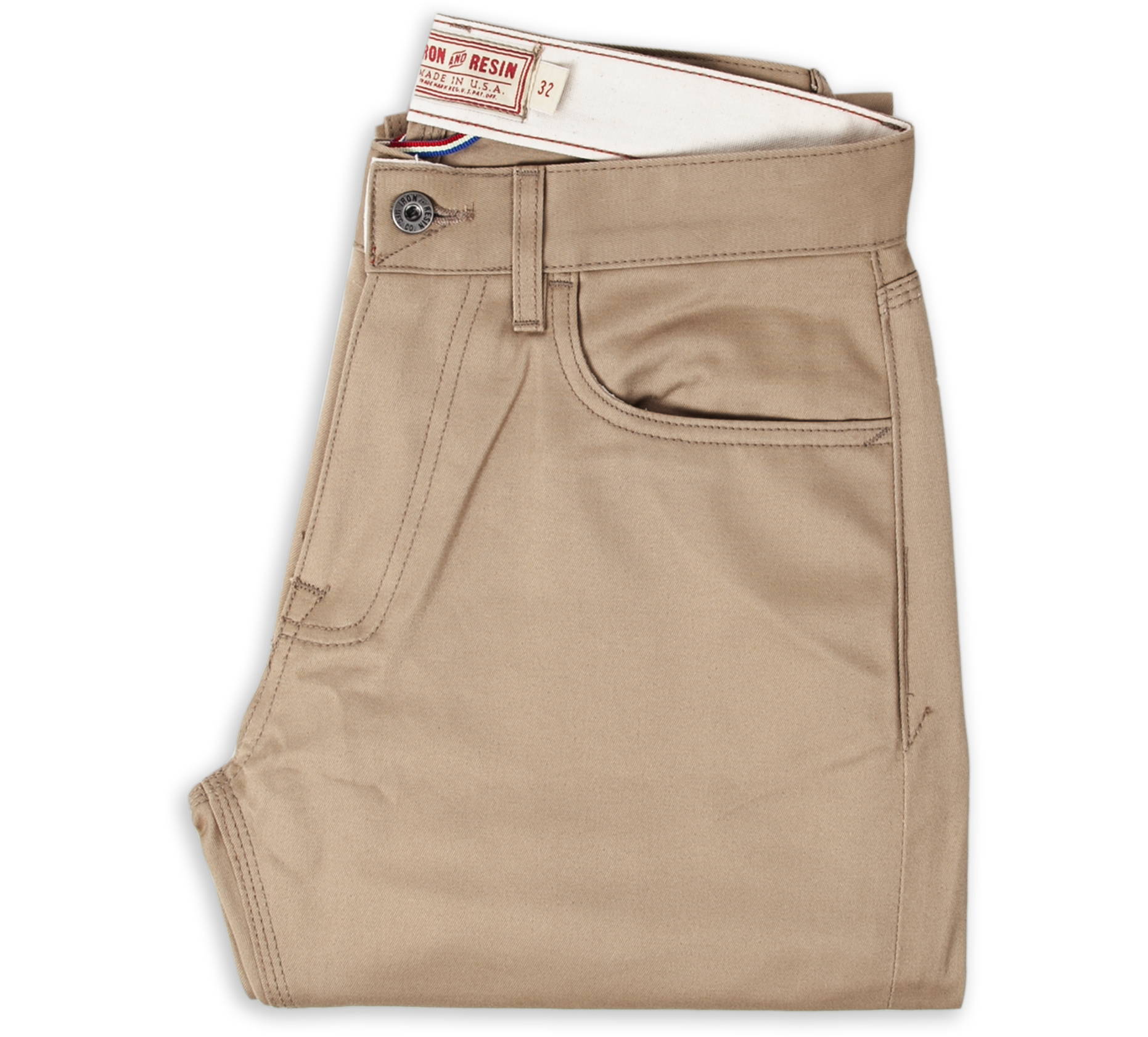 FEATURES:
Made in the U.S.A.
100% Cotton 9oz Selvedge Twill
Traditional 5-pocket pattern pant
Triple needle felled rise & back yoke seams
Custom INR metal shank button waistband
FIT:
Slim straight
(Tyler is 6'0" & 150 lbs and wears a size 32)

---
"These pants are a go-to any day. They fit me like the standard slim straight pants out there, but the fabric feels a lot more durable and is the perfect weight. Definitely a great pant to cruise around on the skate with." - Tyler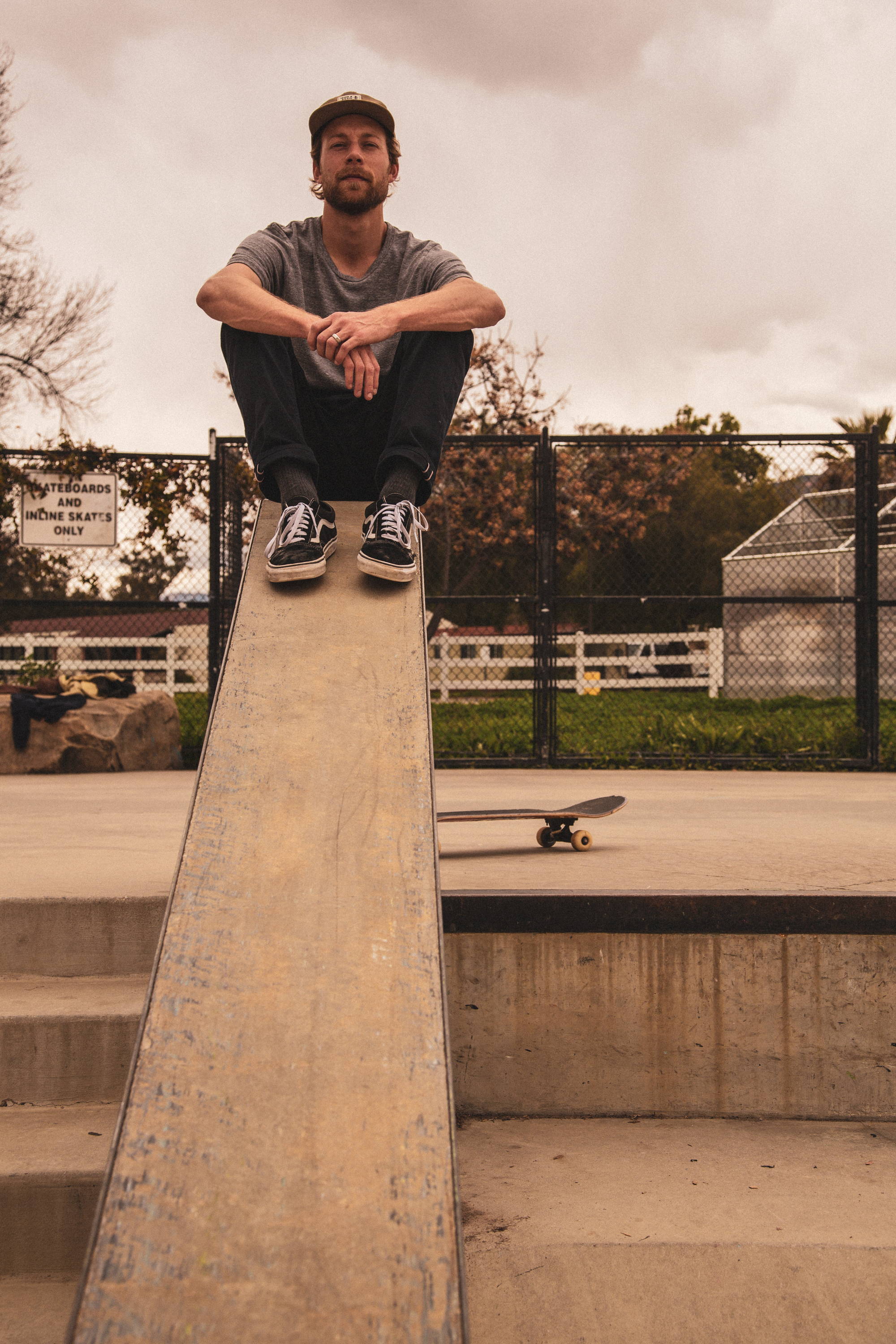 ---
Want to see more of the Tradesman Pant up on the socialsphere?
Head follow us on Instagram to stay in the loop.