The Rambler Jacket: Often Imitated. Never Duplicated.
---
Made for rippin' through the desert, sleeping on the ground on your way down South, or simply for that everyday ride to work. We truly love our Rambler Jacket through its dedication of being that two wheel companion up for any condition we demand. The original waxed canvas Rambler Jacket was one of the first pieces of clothing we designed when we started this brand almost eight years ago, and to this day, it is still one of our most popular outerwear pieces.
---

The Rambler Jacket is an unfailing piece of gear that was designed for a daily usage of continuous wear and abuse. This riding jacket was specifically made to fit our lifestyle and built to last a lifetime.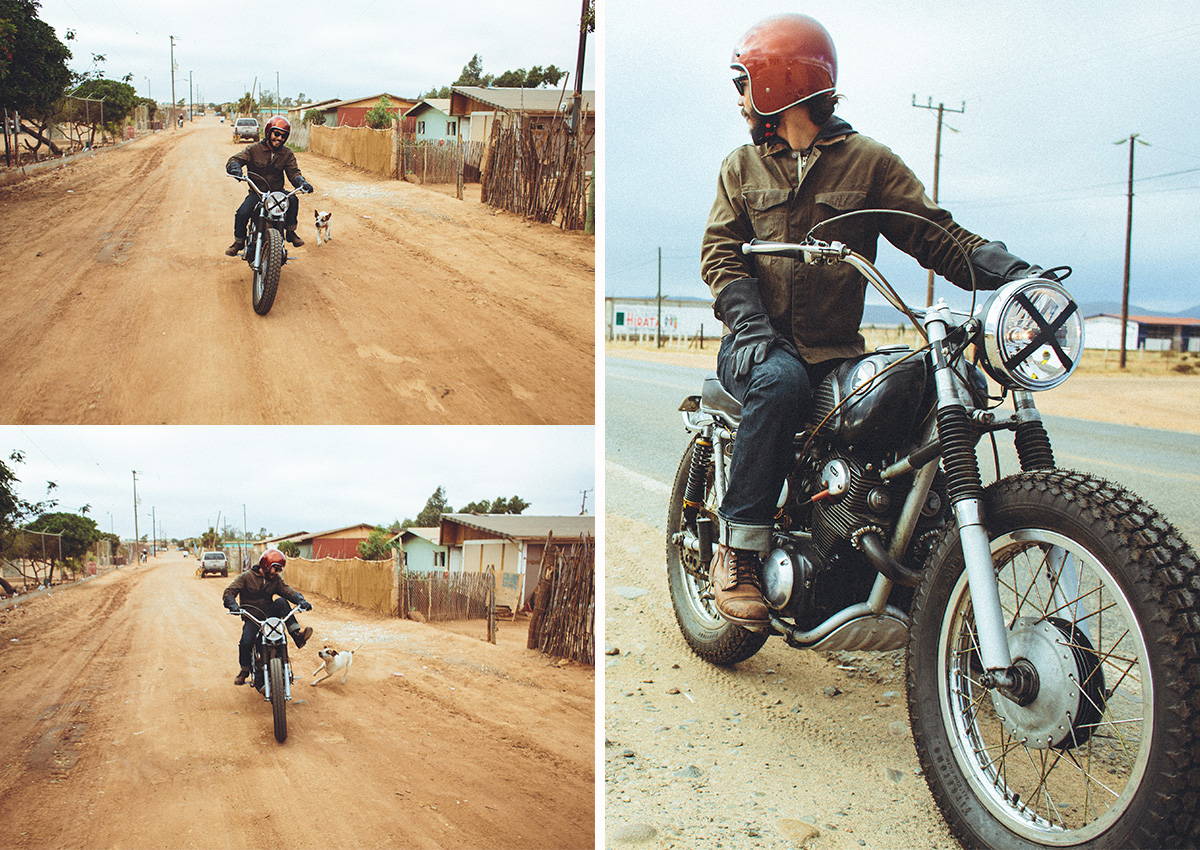 ---
The more time spent in it, the more it will take on the personality of its owner over a lifetime of adventures. In fact, don't be afraid to put the Rambler Jacket to the test, that's what we made it for.
---
Don't be fooled by poorly made imitations. Look closely at the construction details & fabric weight. If our Rambler Jacket ever fails you, we'll repair it and get you back on the road in no time. 🙌
If you're going to invest in a piece of gear that you really want to live in like we do - we mean really live in - then buy the best and forget the rest.
---

Handmade in the USA with 100% Cotton 10oz Martexin™ Waxed Canvas, this jacket will reflect every bit of adventure thrown at it.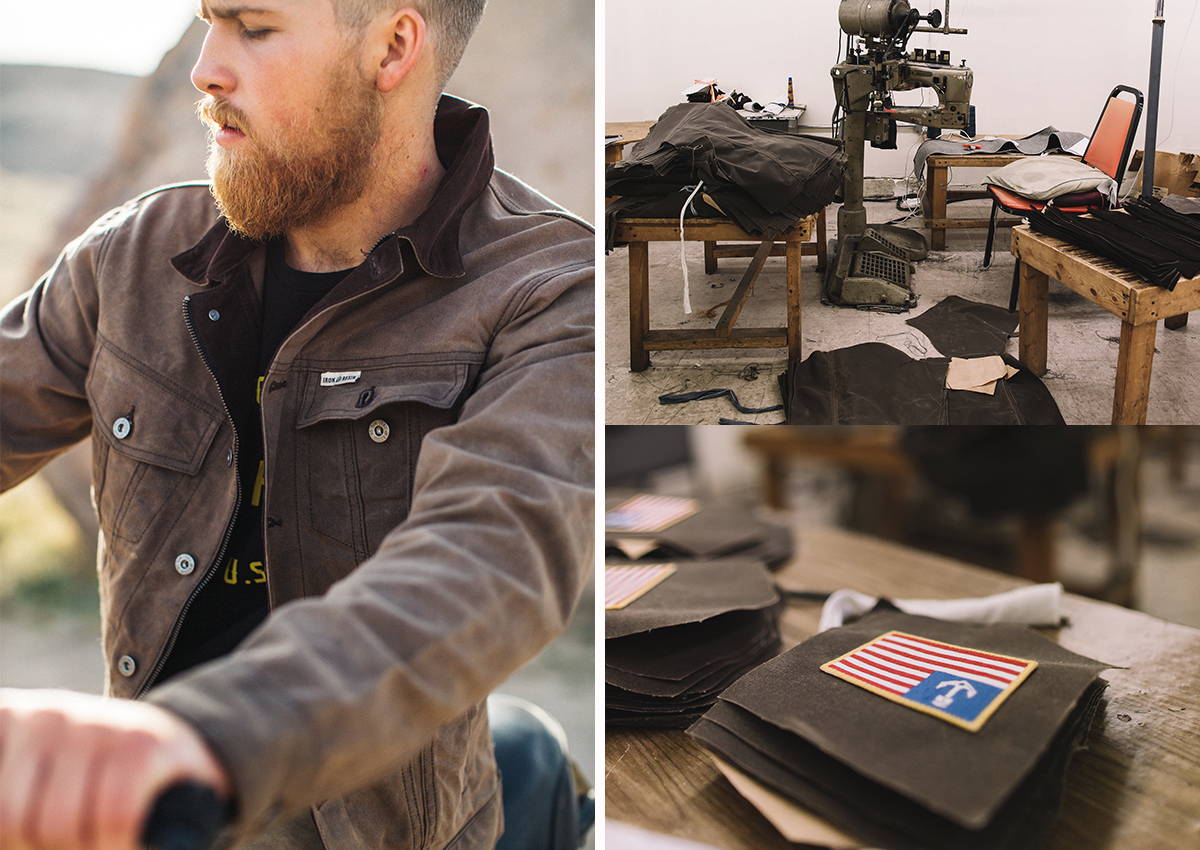 Two color options are available - Oak Brown 👆and Black👇- which are both handmade in the USA from the best materials we could find: 10oz Martexin™ Waxed Canvas. We'd have to say that either color are timeless options for a men's waxed canvas jacket, so you really can't go wrong.
---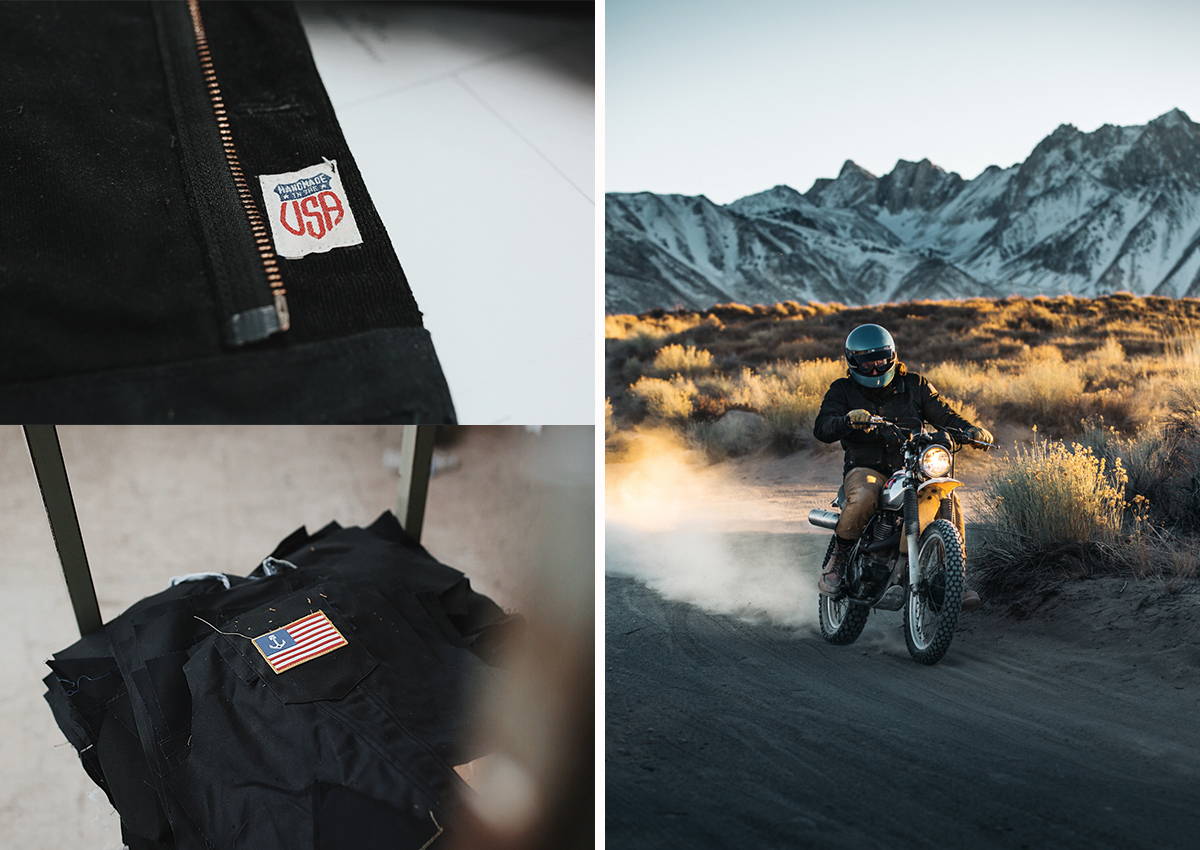 The Rambler Jacket is accented with a soft corduroy collar, internal cuffs, and all the way down the inside of the button closure flap. This adds to the overall details of this riding jacket that won't go unnoticed. Inside of the jacket, there are two pockets for holding your everyday carry items: wallet, phone, you name it. We've also added a bit more detail with our iconic Piston Flag Patch sewn on the inside.
Shop our Rambler Jacket here or find our entire line of Waxed Canvas Jackets here.
---
Keep up with us in the social space.
Head over to Instagram to stay in the loop.
---
---