2019 Holiday Gifts For Her: Our Top 5 Picks
Shopping for someone else is never a simple task, it's more like an unplanned adventure. You don't really know what you're looking for, or where you're going to find it, but you can't leave empty handed. Don't wait until the last minute and gift something like a cute puppy calendar or a nice box of chocolates, you'll be out by New Year's.
It's that time of year to show her that you really care.  
To help with any helpless confusion of finding something, we've put together our Top 5 Picks For Her that'll be sure to show you're thinking a bit past the average gifts.
---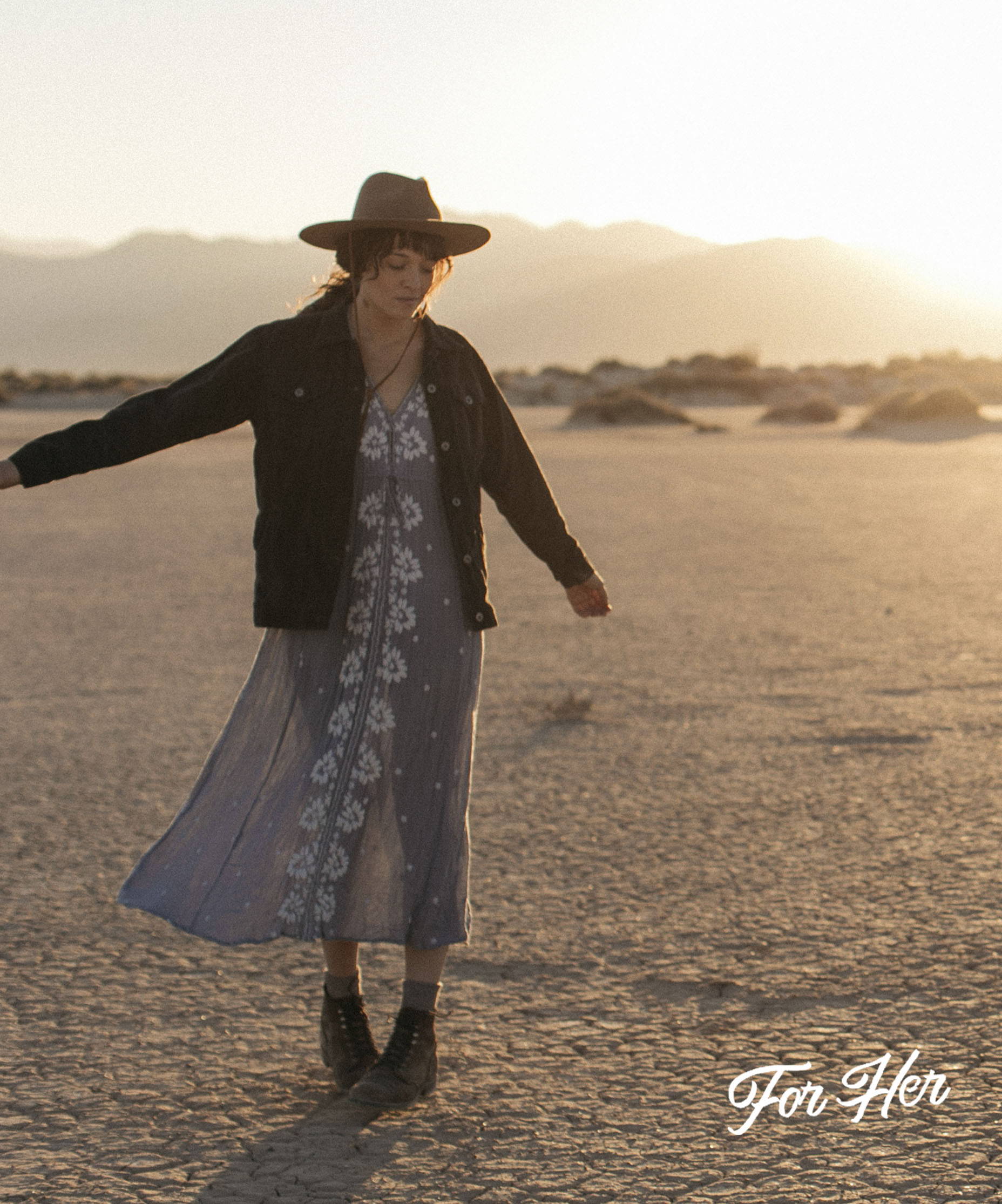 #1 - The Women's Corduroy Rambler Jacket
This is basically the jacket she's been searching for on all of those vintage sites and boutique stores. Well, this one is much better since it has been enzyme softened with pre-shrunk 8oz 14-Wale Corduroy, so it has that new smell attached to it. The trucker style is a win-win since it can really be thrown on over anything.
---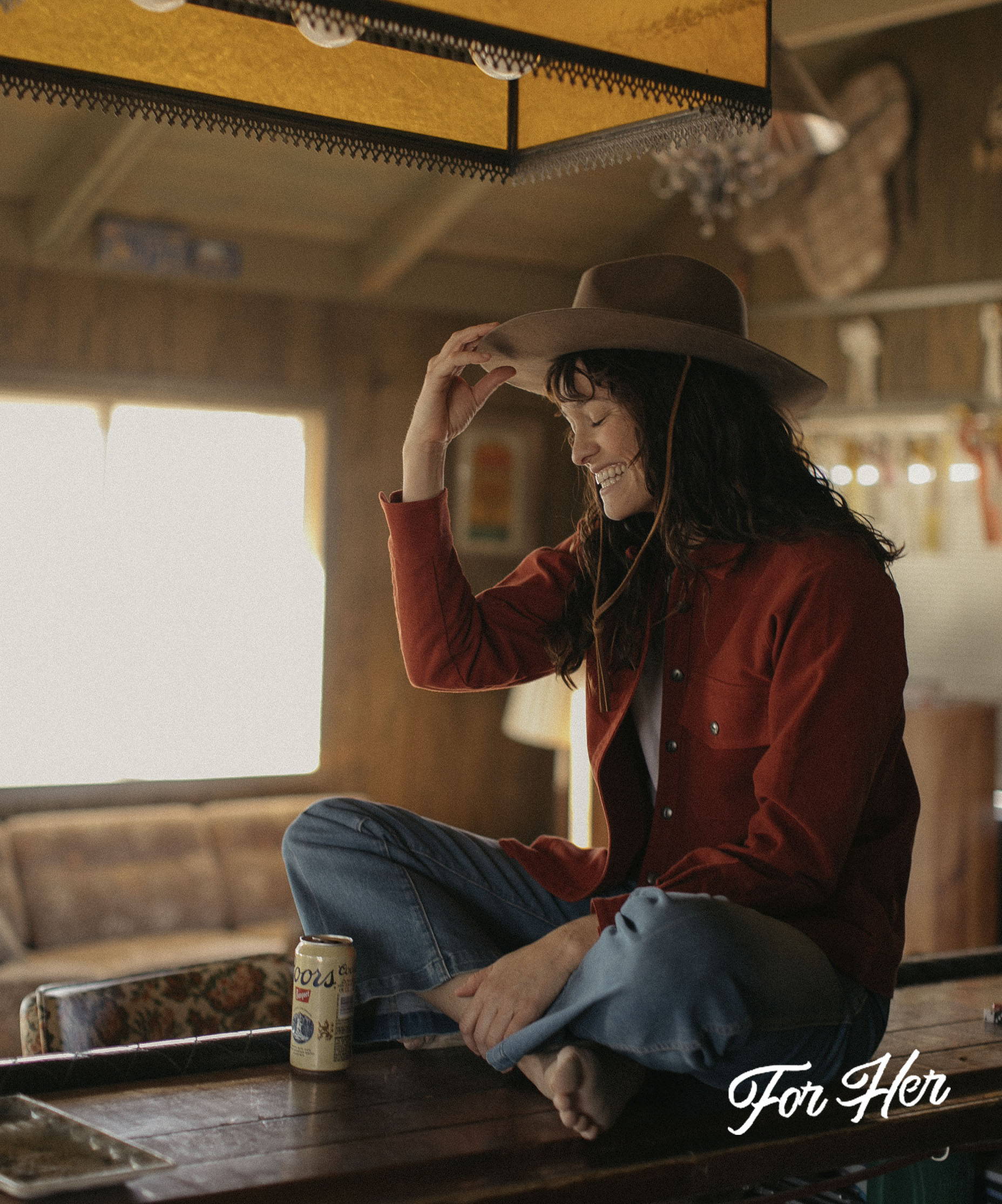 #2 - The Women's Yellowstone Shirt Jacket
100% brushed cotton moleskin, one of our absolute favorite fabrics and our Women's Yellowstone Shirt Jacket is made from it. Denser and softer than the traditional chamois or flannel she wears every day and guaranteed to be one of her new found favorites in the closet. Great as an extra layer, ideal for those crisp, windy days, or for sitting around the fire. Even better as an all around winter piece. Honestly, it's just too easy to wake up and simply throw it on.
---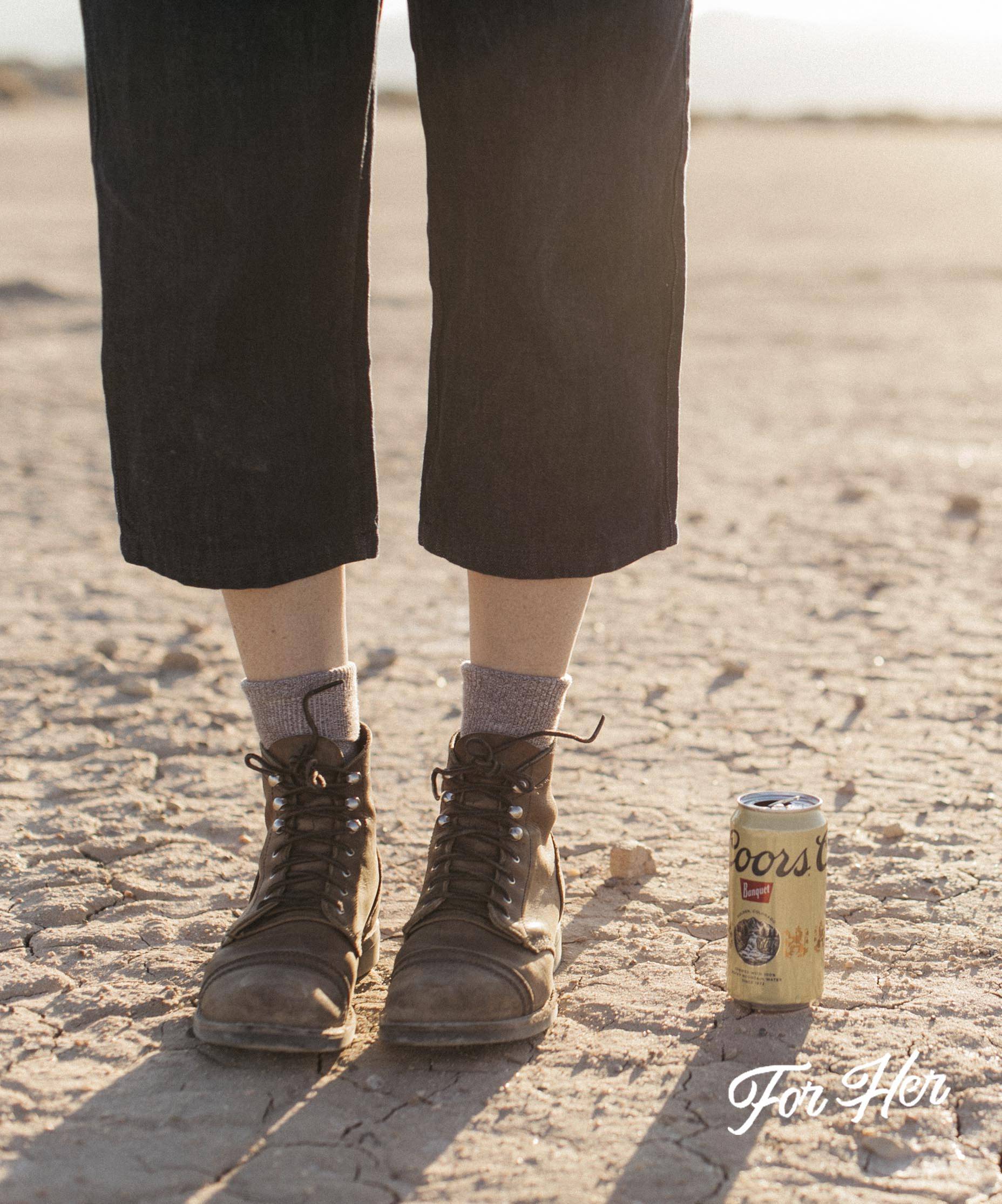 #3 - Women's Red Wing Iron Ranger in Copper Rough & Tough
This lightweight, yet tough, Red Wing Iron Ranger women's style was built specifically for women. Stylish, yet amazingly comfortable; especially once they are broken in. This one won't just sit on the closet floor, it's bound to be a lifetime boot worn for years after gifting.
---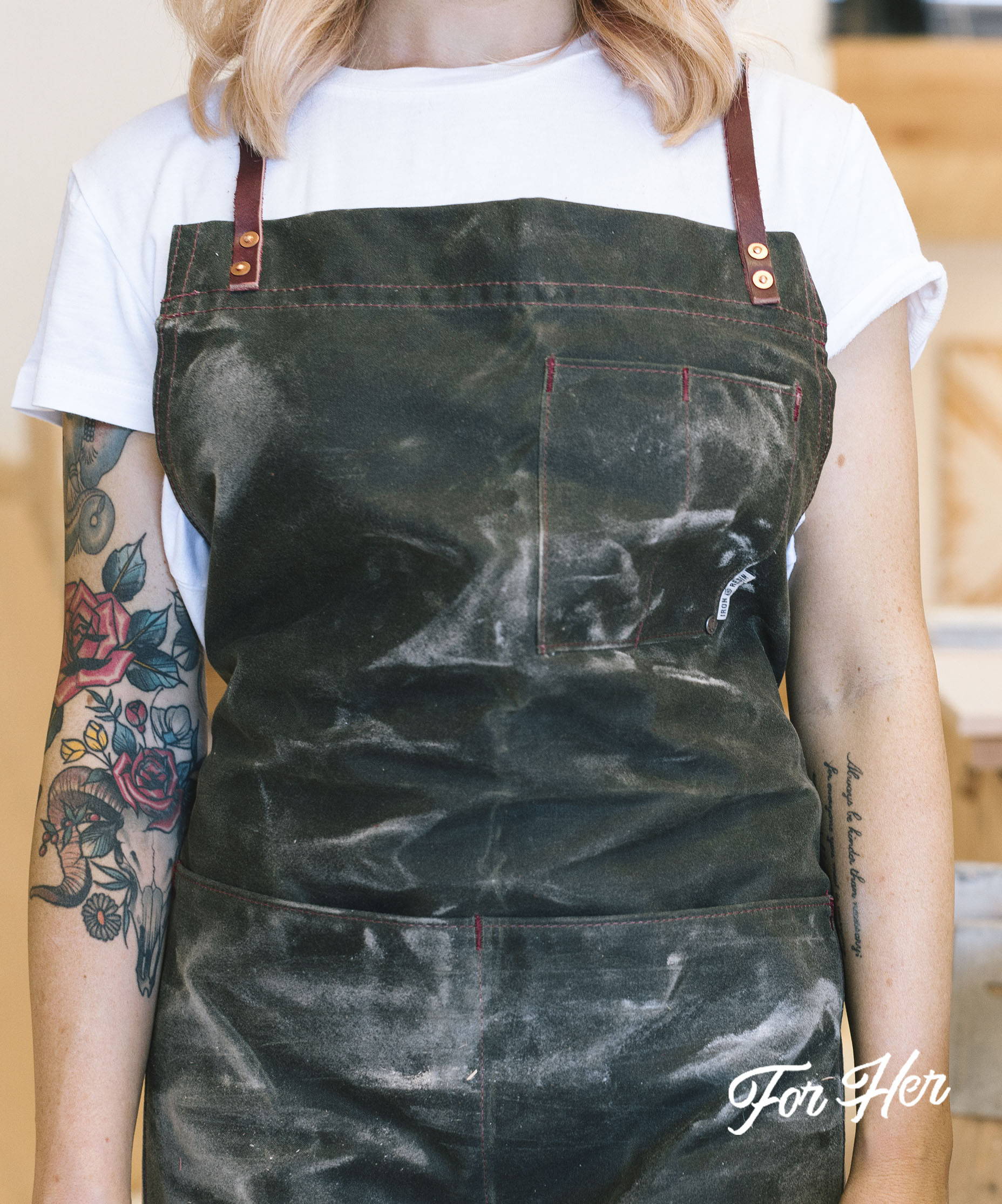 Yes, that's right, nothing beats a clothes saving barrier than a solid Shop Apron. Excellent for getting in between pretty much anything she's working on. And if she's like you, she'll appreciate it.
---
Made to get messy & will go everywhere she goes. We designed our Women's Dungaree Overalls to be the collision of function and fashion. We cropped and tapered the legs to achieve a fitted and flattering look. The slightly wider shoulder straps still look great without sacrificing the comfort in an everyday overall, whatever she may use 'em for.
---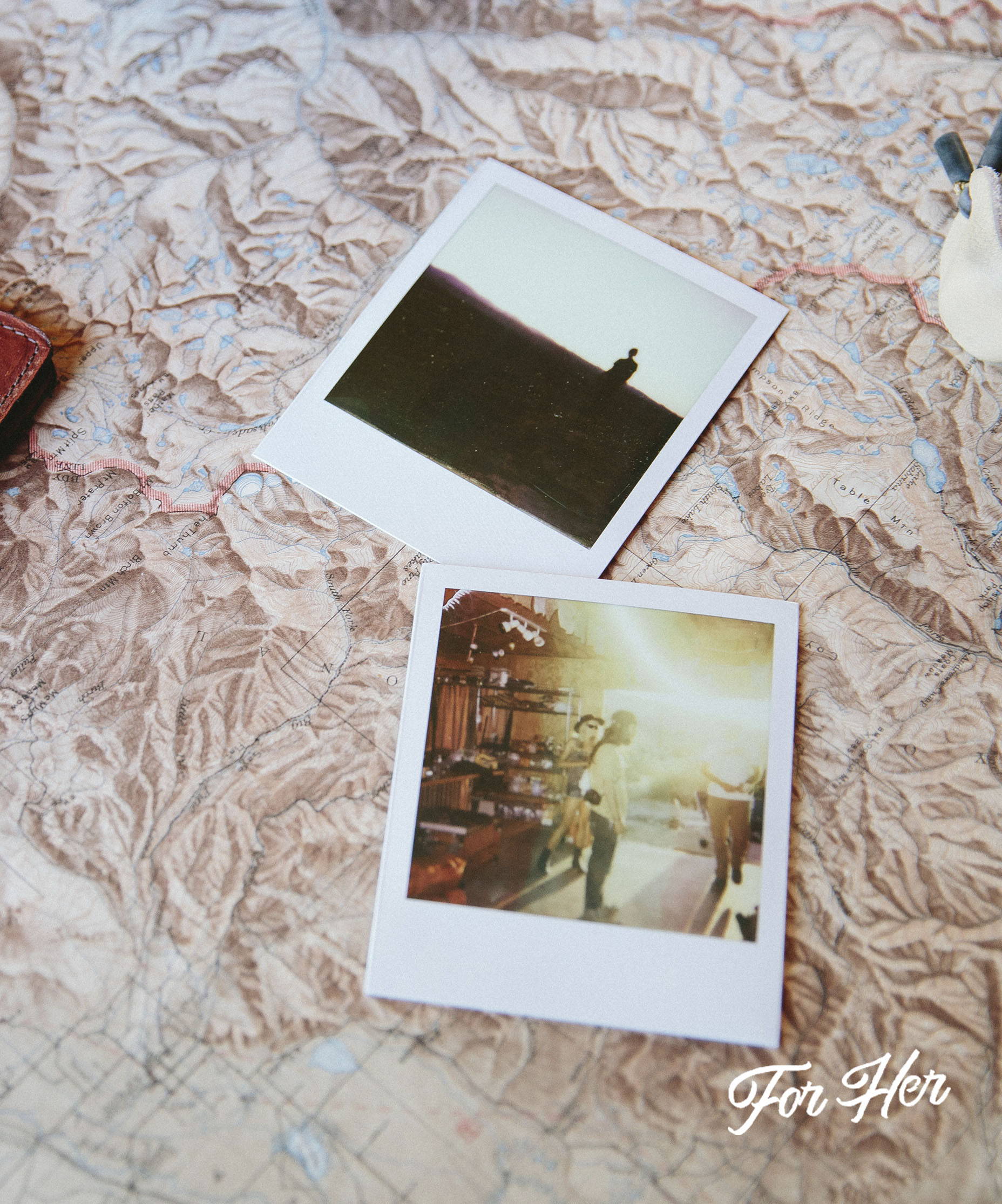 #JustBecuase - Your Next Adventure