Rambler Vest: Daily Versatility For Various Conditions
Handmade in the USA, the Rambler Vest is one of the most versatile pieces we've ever made, and it's easily one of our favorites. Built from a heavy-duty 10oz 100% Cotton Martexin™ Waxed Canvas, it's ready for a multitude of various daily conditions. We've heard that great things only get better with the passage of time, and that's exactly what'll happen with the Rambler Vest.

We introduced our Rambler Vest almost 7 years ago in July 2013. Since then, you'd say we've put these through some daily testing: Ural rides from Ventura down the the coast to Baja, overnight camps at Pine Mountain, and sleeping in the dirt at the Hooligan Hoedown... the list goes on. Needless to say, it's an iconic piece for layering over really anything for that morning ride into the office, throw it on over a tee for a lunch ride, or simply wear it for the entire day, the Rambler Vest as versatile as that.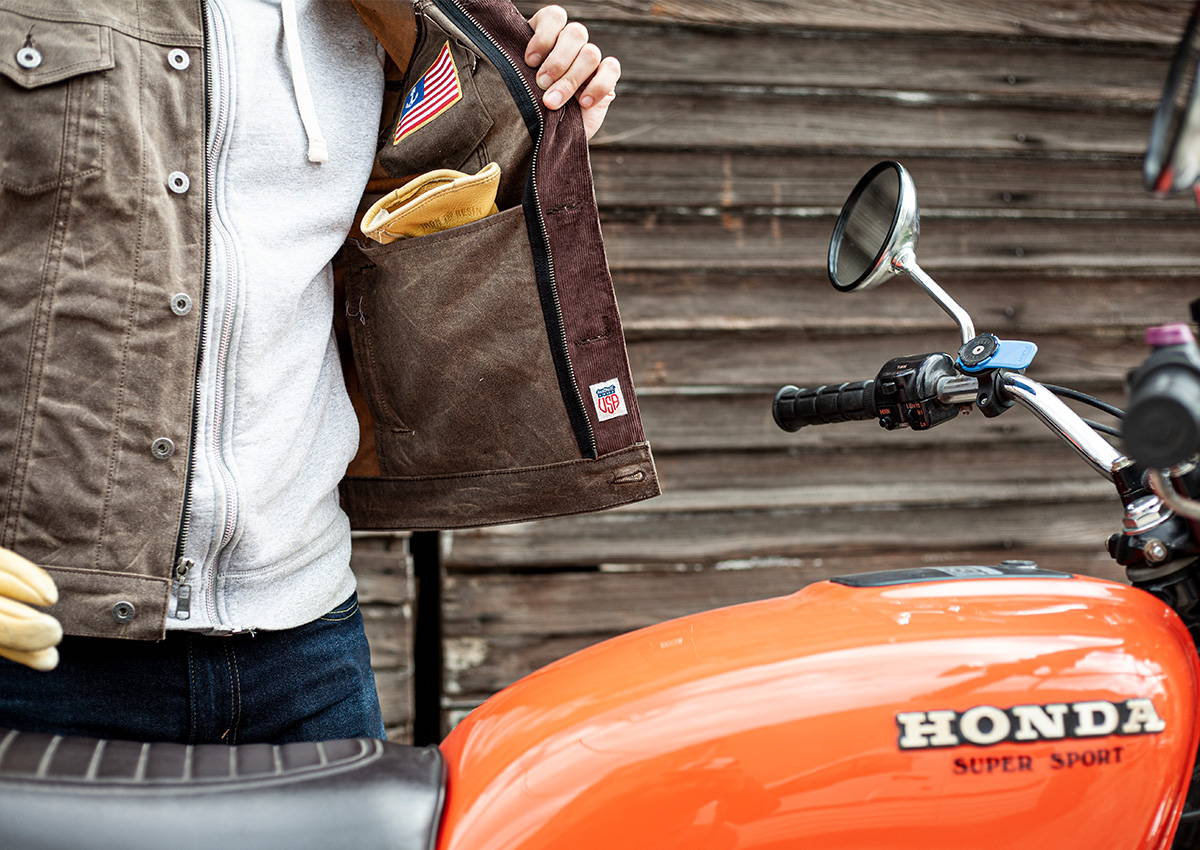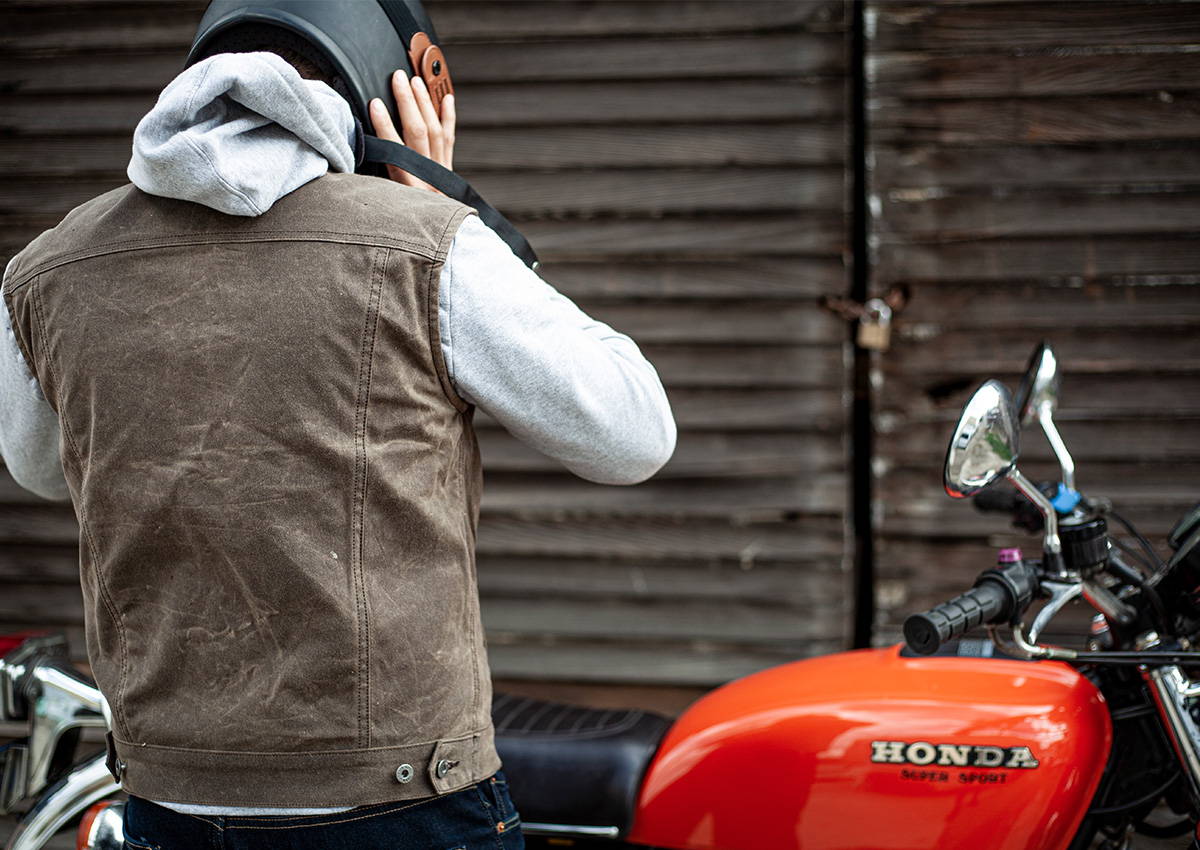 It's safe to say that all of us here at Iron & Resin are purveyors of items that are most useful in our daily lives, and we'll bet you that a waxed canvas vest is one of those. Cut with a classic fit for maximum mobility & comfort, detailed with two deep inside pockets on both sides for your essentials, and closes up tightly with both a zippered and tack buttoned front to eliminate the wind cutting through.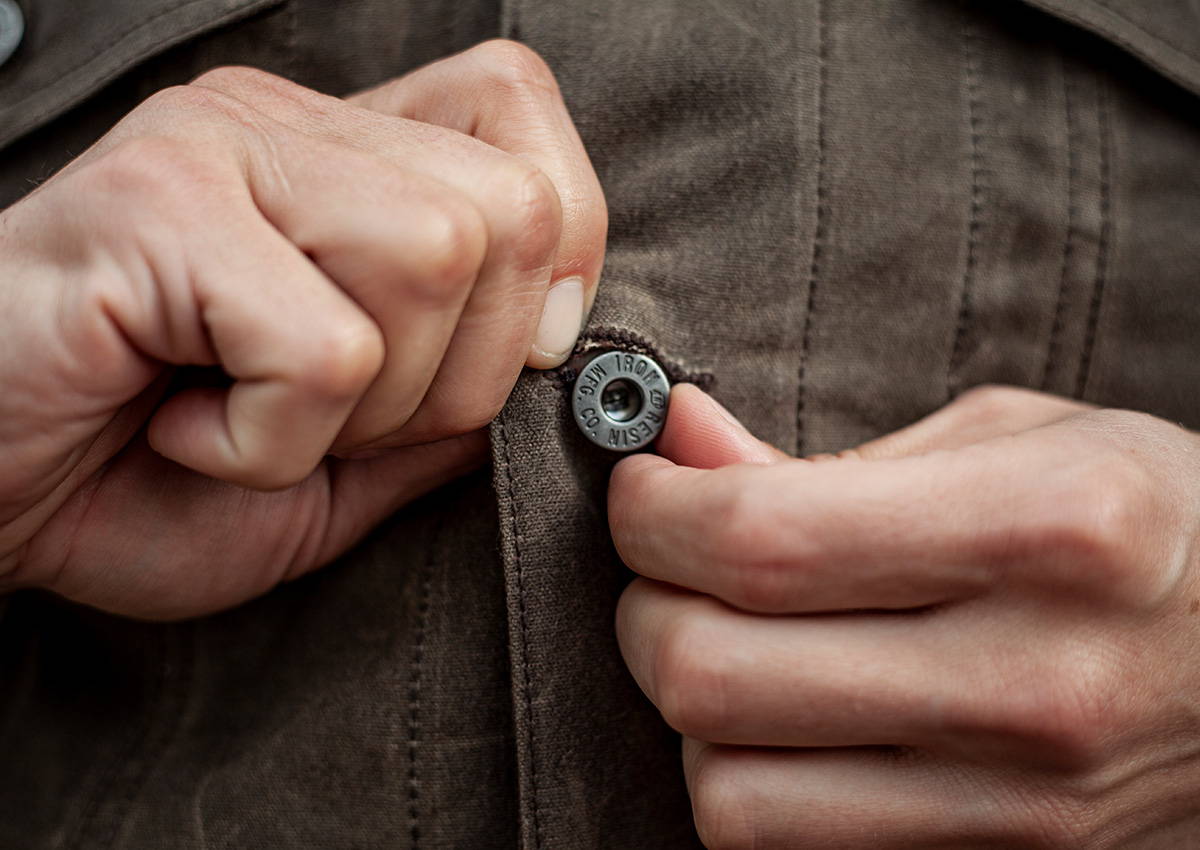 Our Rambler Vest is designed right here in Ventura, CA and handmade in the USA. Just always remember, don't be fooled by poorly made imitations. Always look closely at the construction details & fabric weight. If our Rambler Vest ever fails you, we'll repair it and get you back on the road as quickly as possible.