Slightly Choppy x Iron & Resin Surf Flags
Building something by hand takes a lot of work. But the reward of a finished craft is almost unexplainable. The quality is usually unmatched by many rivals, too. That painstaking craft of hand-made goods is something we have valued since the very beginning. And when we talk about hand-made goods, we're not only referring to consumer products either. Think about the craftsmanship and attention to detail that's required in shaping a surfboard from a blank (like our buddy Josiah of Morin Surfboards) or restoring an epic vintage Triumph down to the frame. It's an art form, to say the least. To us, for one to "master a craft" really means something that we respect. Quality, uniqueness, beauty, and more.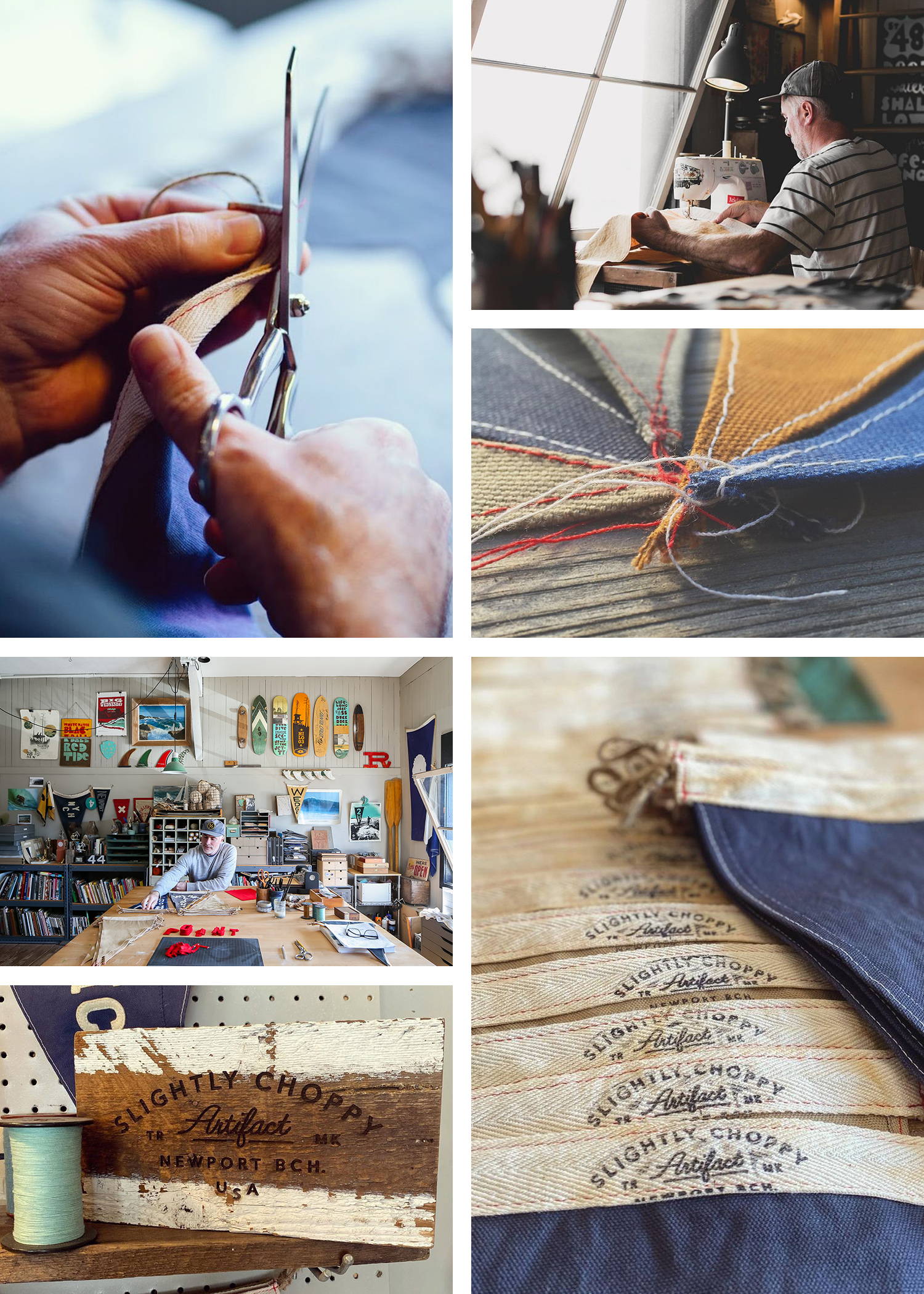 For Scott Richards of Slightly Choppy everything is created entirely from scratch. From the hand-drawn typography, the unique cuts of the felt, to the hand-painted colors of every pennant, each one has its own "slight imperfection" to make it one-of-a-kind.
We absolutely dig everything that Scott does, so we couldn't help but work with him on a few of our own for the web store (and our HQ studio). So, we went ahead and picked (it wasn't easy) a handful of places of our hometown of Ventura, CA that we hold close to our hearts over here. Spots that we venture often - and know like the creases in our own hands - and put them together to create an exclusive Slightly Choppy x Iron & Resin Pennant Flag Collection.
Whether you're from Ventura, you're a frequent traveller here, or you're on the other side of the continent, these pennants are worthy to wave anywhere.