Field Report Vol 2: The Biltwell 100
Words and photos by our buddy Gregg Boydston
When a company like Biltwell mentions they are putting on a first annual desert race, you pay attention. I felt like there was a good amount of anticipation leading up to this. I got word of people traveling across multiple states for this. Hell, there we people who had been prepping their bikes for a whole year in anticipation of these 100 miles. I loaded up the truck with camping equipment, camera gear, stuff to BBQ, and of course a cooler full of cold ones.
I decided to make my stay for the event Monday - Sunday and just get out in the desert and enjoy the weekend along side everyone else doing the same. I circled the wagons with some of the Biltwell crew and also the good buddy and legend, Noah.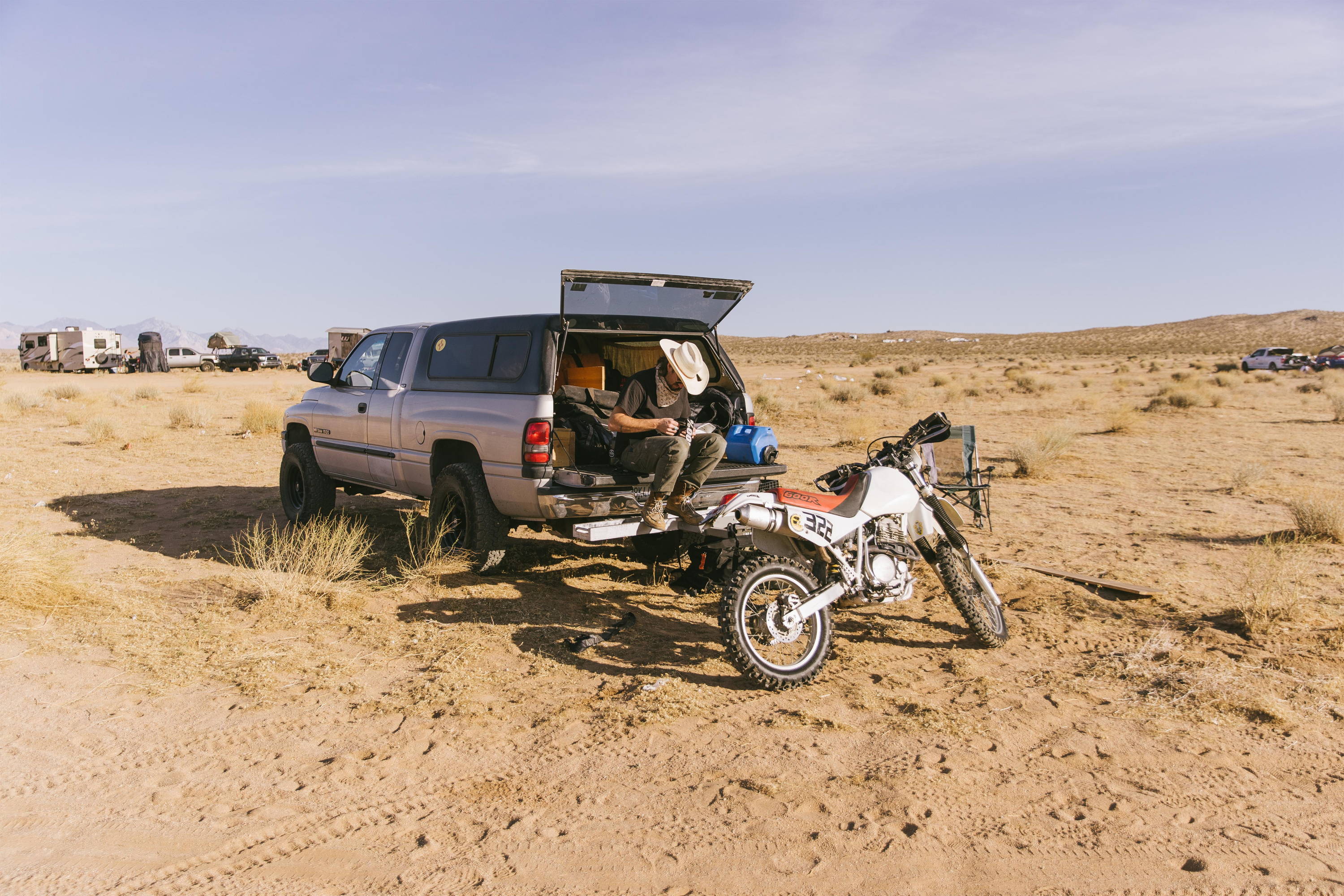 Camp was pretty much right where you'd imagine if you are familiar with hitting the dirt in the Ridgecrest zone and it was the perfect scenario for friendly walk-about's from camp circle to camp circle. These were some of my favorite moments of the weekend. I really enjoyed cruising around the thirty or so acres we took over as a group and seeing what all the folks were about. It is a wild thing to see, that a silly hooligan style race can bring so many different types of walks of life to one dusty, hot, windy, pokey, crittery, slice of dirt paradise.
I stuffed my pockets full of foamy and shaken beers and took foot to a couple camps. Although I met hundreds of people that weekend, a few stood out and a few made their way into my photo dump. Im not sure who or what you think would show up to this type of event, but you got that plus everything else. From a camp filled with three generations there to both race and spectate, to legendary business owners, old fart camping buddies making the trek to just watch the chaos, and full families there to support their own hero in the race.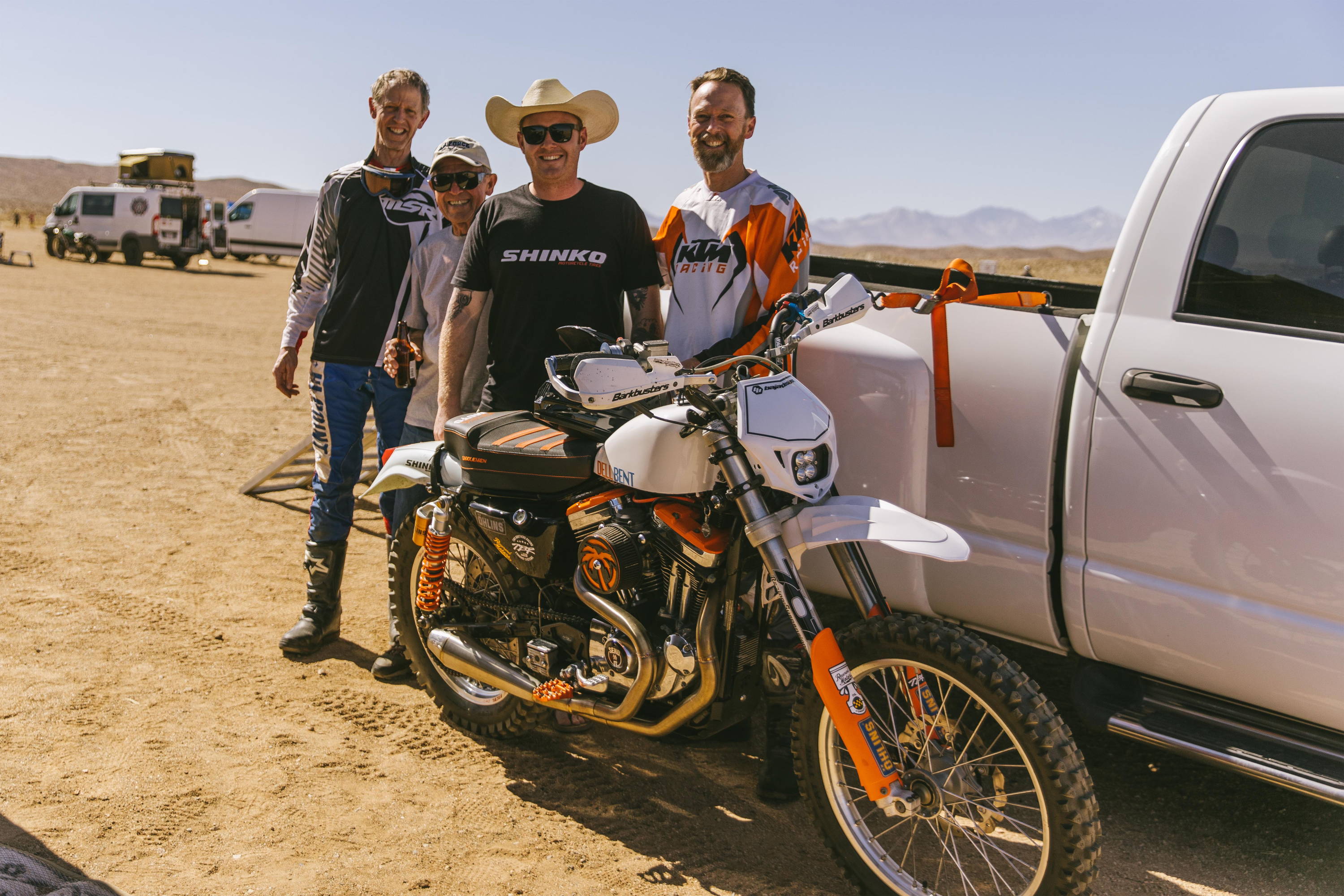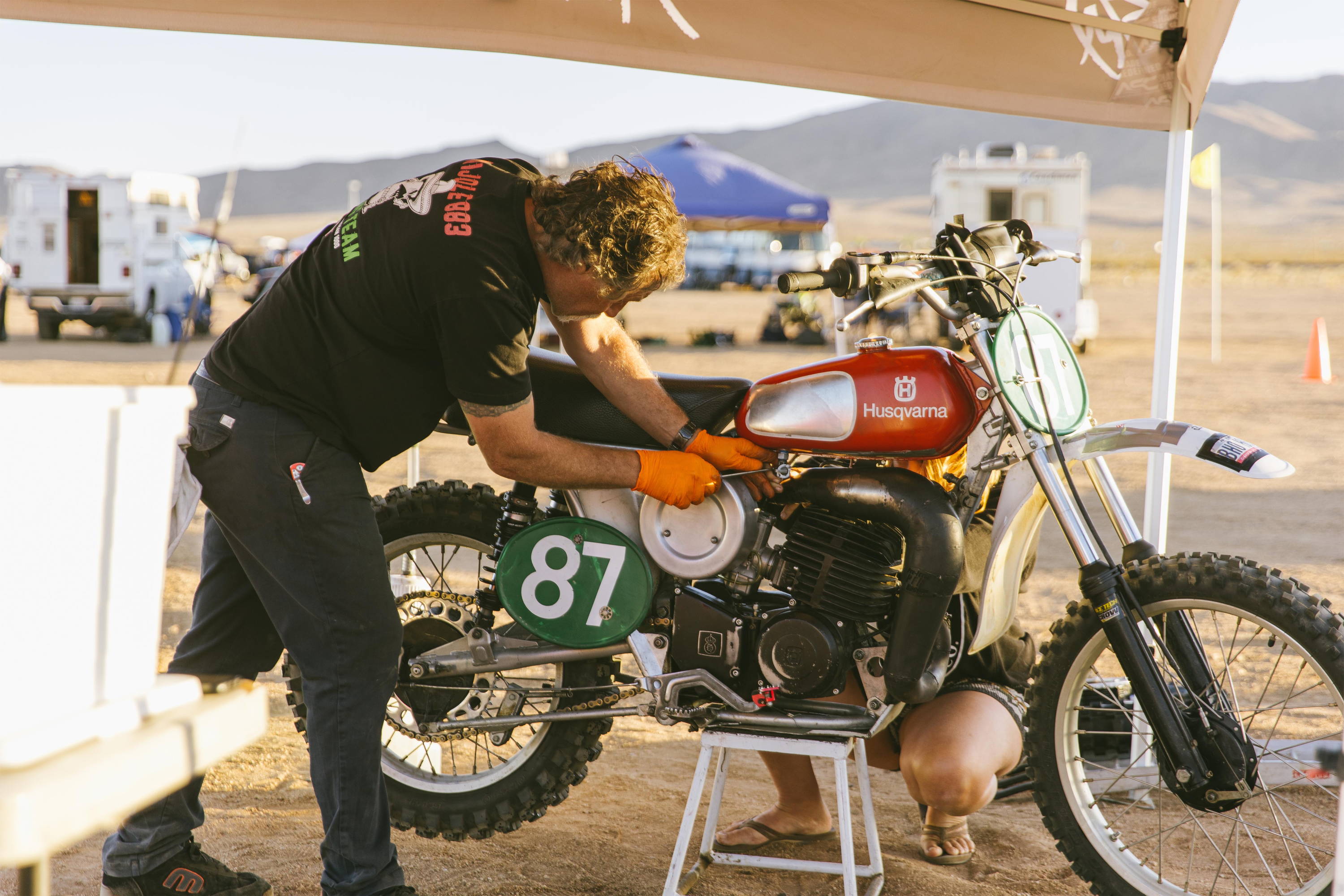 Thursday and Friday consisted of people rolling in, hangin' out, carrying on, prepping bikes, checking out sponsor set ups, and all that good stuff. Come Saturday, we had a big rider meeting going over some of the basics for the race and making sure everyone was on the same page. One thing that stood out during this forty five minutes or so was the big question of "Who has not raced a desert race before?" Which followed with about one hundred hands in the air. This ought to be good!
It was time to race. With multiple classes, different age groups, and different experience levels, it made for just under ten different starts. Yes, they were rubber band starts and the start went about three hundred yards are slammed down into a two track trail and first turn. The starts were rowdy, some carnage existed, and I ate dust for all of them until bouncing around the track a bit for a few hours.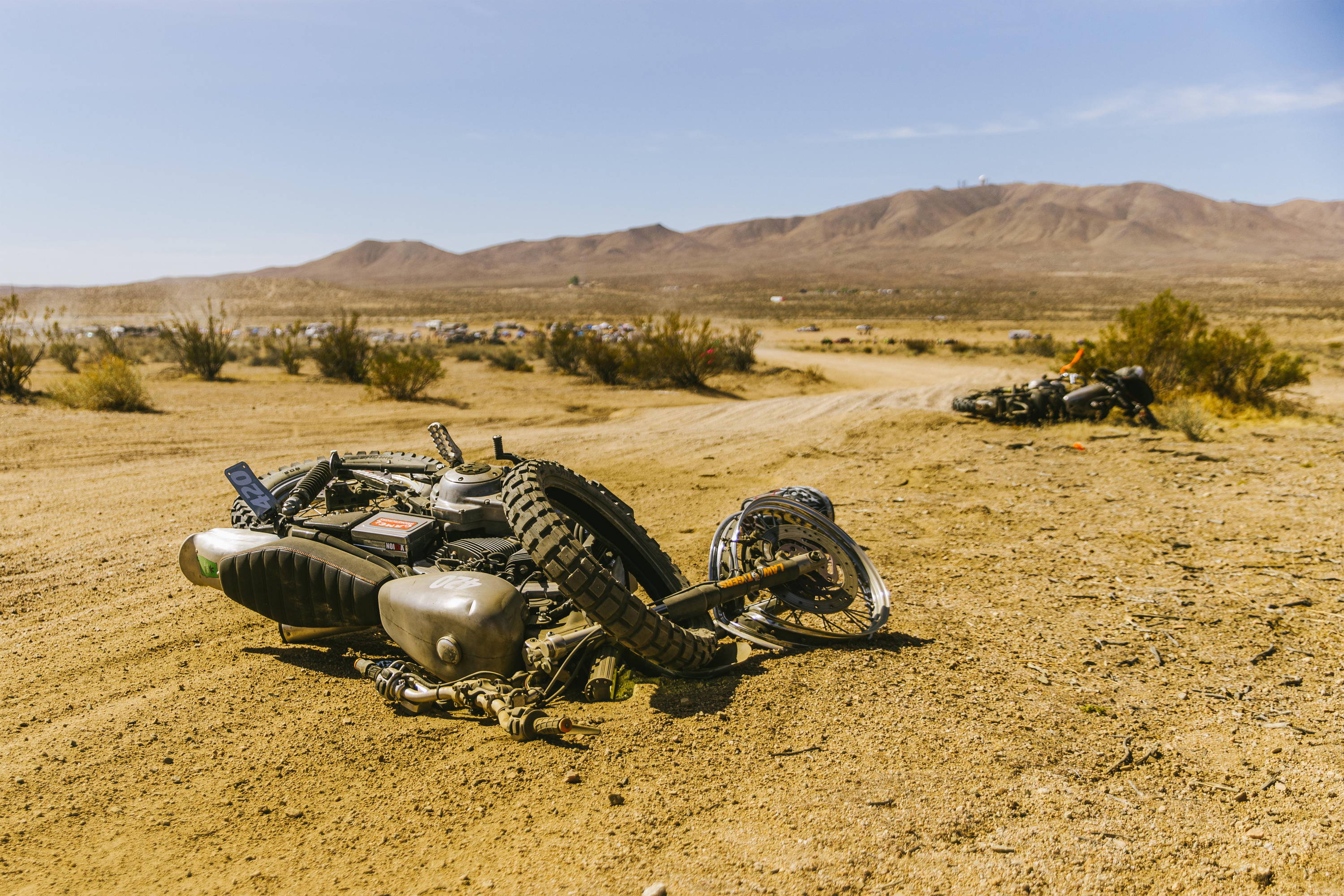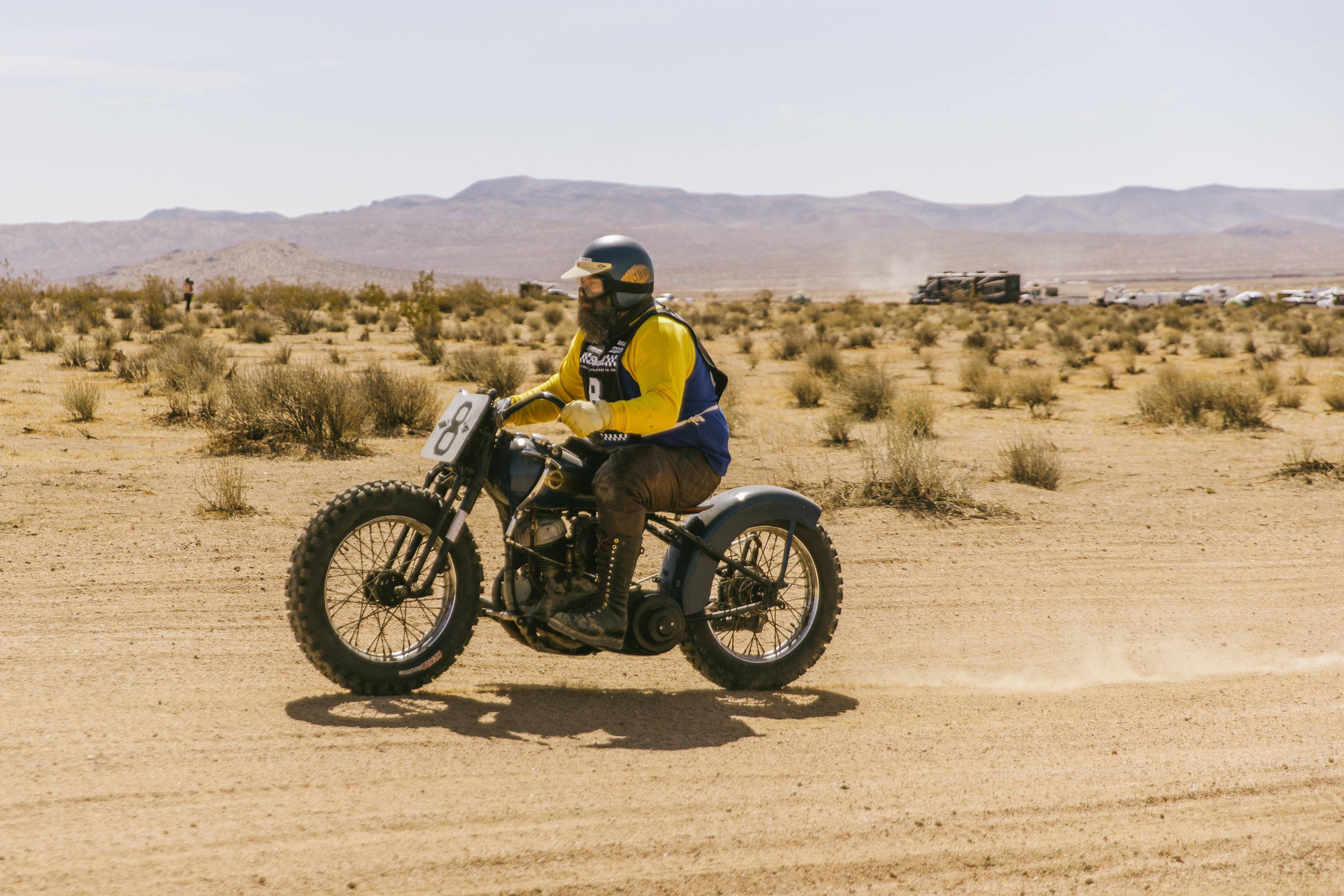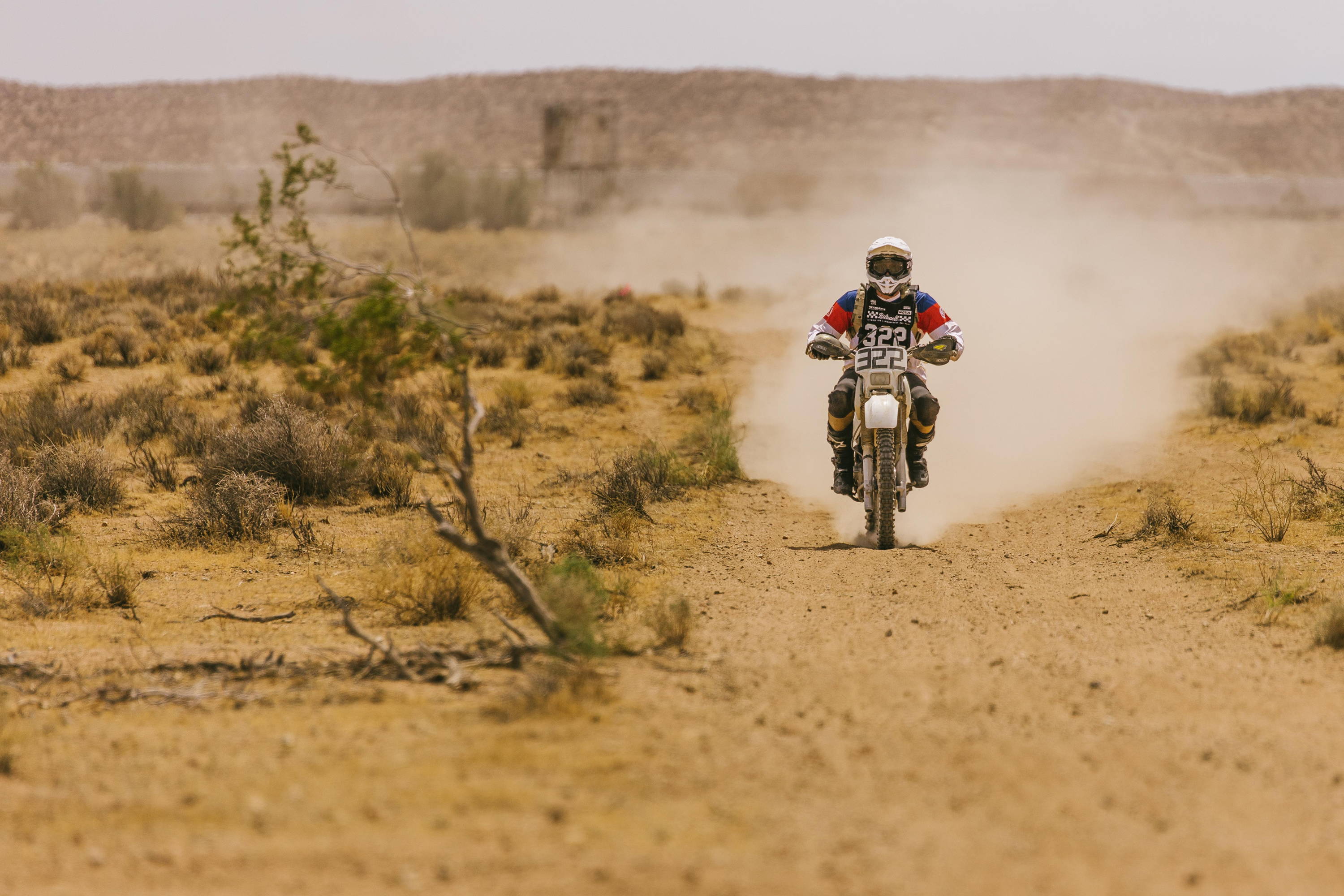 Some folks did well. Some did not. What I do know, is everyone was smiling. People were hootin' and hollerin' as they rode by me. All those walks of life we talked about earlier were enjoying themselves and each other and it was a beautiful thing. There were some broken bikes, likely some broken bones, but I do know there were no broken spirits.
Once the race wound down, people were set free to reset, recharge, quench their thirst, deal with appetites and get ready for the awards. Otto from Biltwell took the mic and killed it on the stage as he brought people up one by one. Winners, losers, riders that stood out, and everything in between. The crowd circled around catching shirts from the canon, sharing beers, and laughing together.
I think it's safe to say the first one was a success, and I'd imagine we will all be back for round two. The question is, how many more of ya will join us!?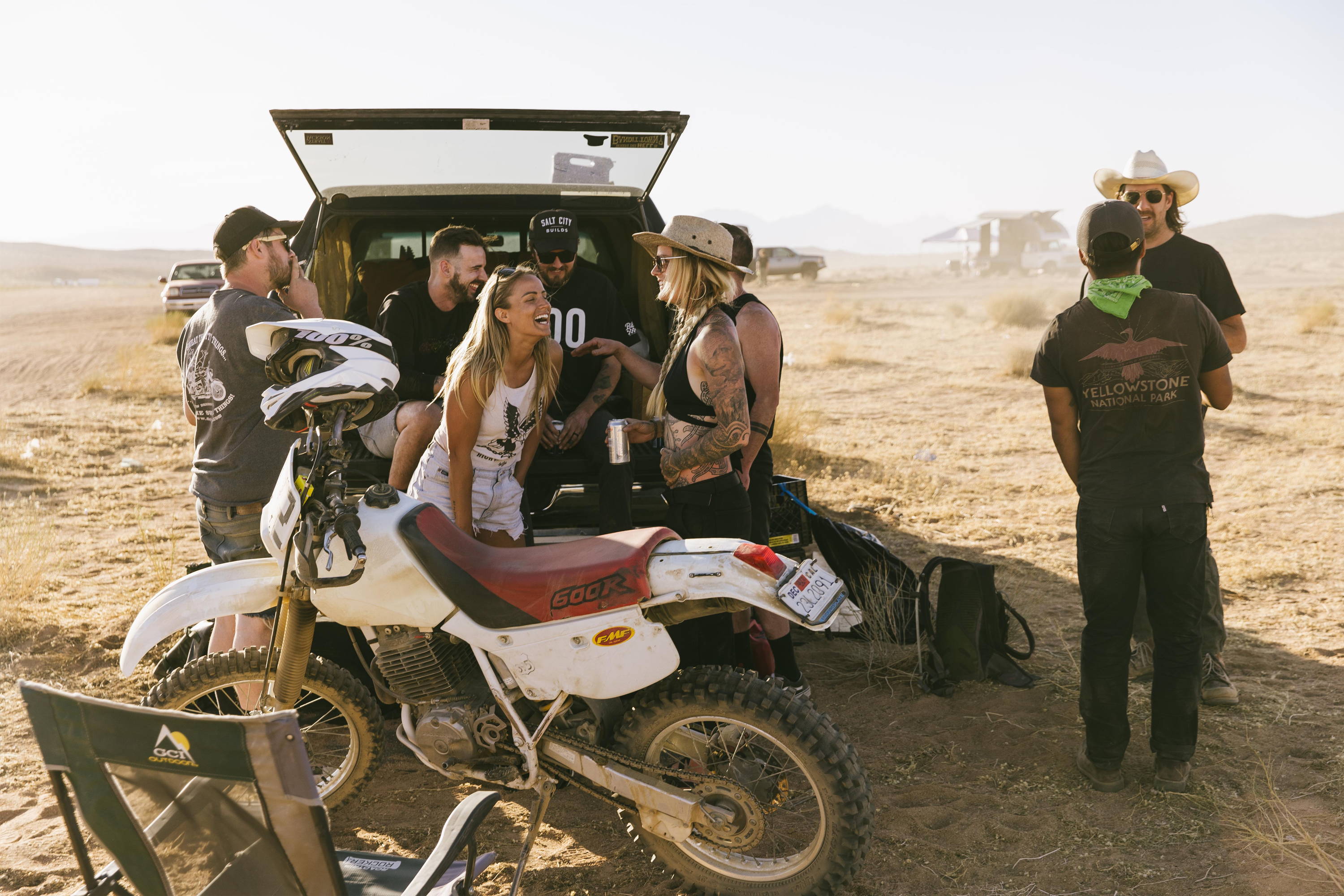 Check out more of Gregg Boydston's photography on his website or give him a follow over on the ol' Instagram: @greggboydston