For The Weekend Road Trip (Or Any)
---
Let's be honest, we all know that the best kind of road trips are the ones when we grab just a few essential items, start the rig up, and go. There's something about an unknown destination and not knowing where one may end up. That's the most inspiring force behind it all.
For us, we take pride on hitting the road and taking the right gear along for the ride. It's in our ethos that the goods we make are built for a purpose, same goes for the brands we collaborate with. So when that road trip inspiration comes along, we know exactly what to take.
Check out a few of our favorite pieces for all the babes out there ready to hit the summer back roads to new territories.
---
A three-season jacket is the outerwear piece in your closet that you develop a relationship with. It's always in the backseat of your car or hanging from the office chair. It's the first on your list, for whatever kind of adventure you have in mind.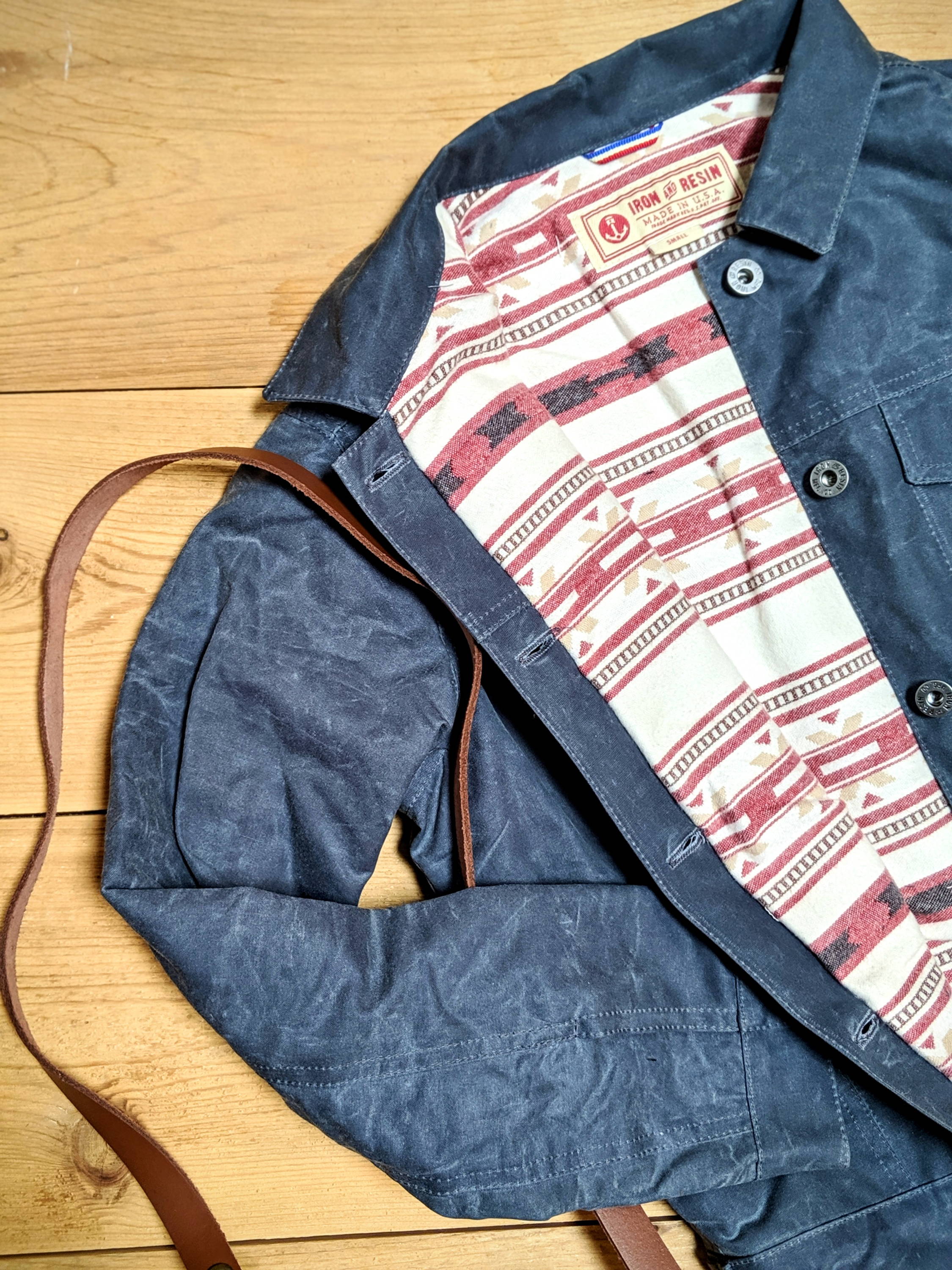 Our Women's Scout Jacket is exactly that. The more you wear it, the more it becomes yours. The more you use it, the more it develops the well deserved patina that one becomes proud of. It begins shaping to your everyday movements and tells a story.
Built in the USA from an 8.5oz 100% Martexin™ Waxed Cotton Canvas, it's perfect for deflecting that early morning or late night wind, rain, hail or snow. Inside, we added a 8.7oz 100% Cotton Flannel Lining with a custom Navaho inspired design. Super soft, super comfy.

---

Think about the last time you needed the perfect blanket for that random picnic on the back of the pickup truck, seat throw for the car, extra blanket in the tent, or simply something for around the homestead, this Pendleton Woolen Mills Carry Along Motor Robe Blanket is good for any of those occasions.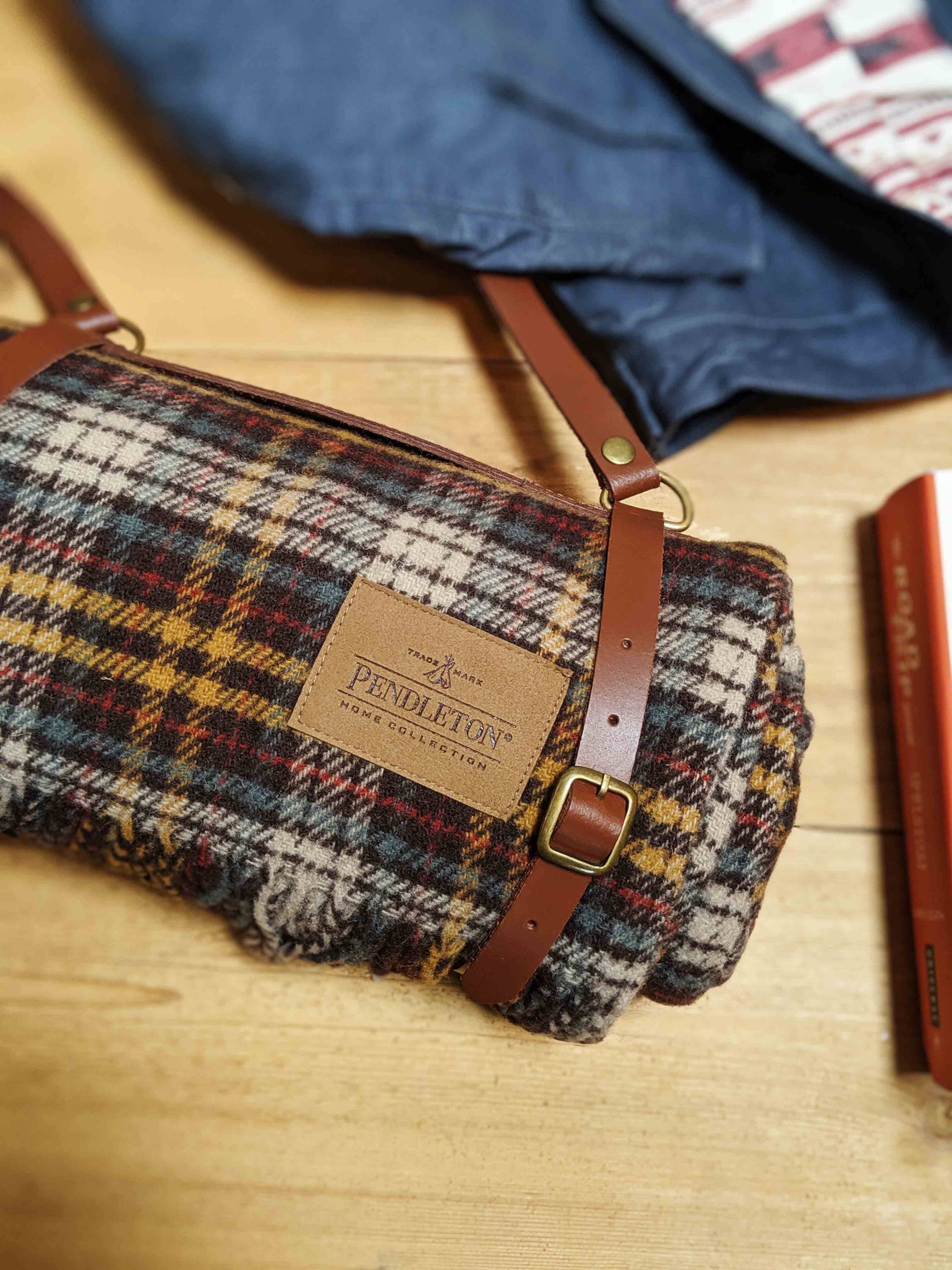 With a 52" X 66" footprint, it's perfect for just that. Made in the USA in Pendleton's Northwest Mills, this is a great addition to any road trip gear list. Plus, it comes with a handy leather carrier for ease of carry during your travels.
---

Slip them on and go. The simplicity of a pair of boots should always be just that. Sure, there's a time and place for solid brass eyelets with speed hooks on the top, but being able to pull on a comfortable pair of boots that look good with just about anything - that are also functional - is a whole other thing.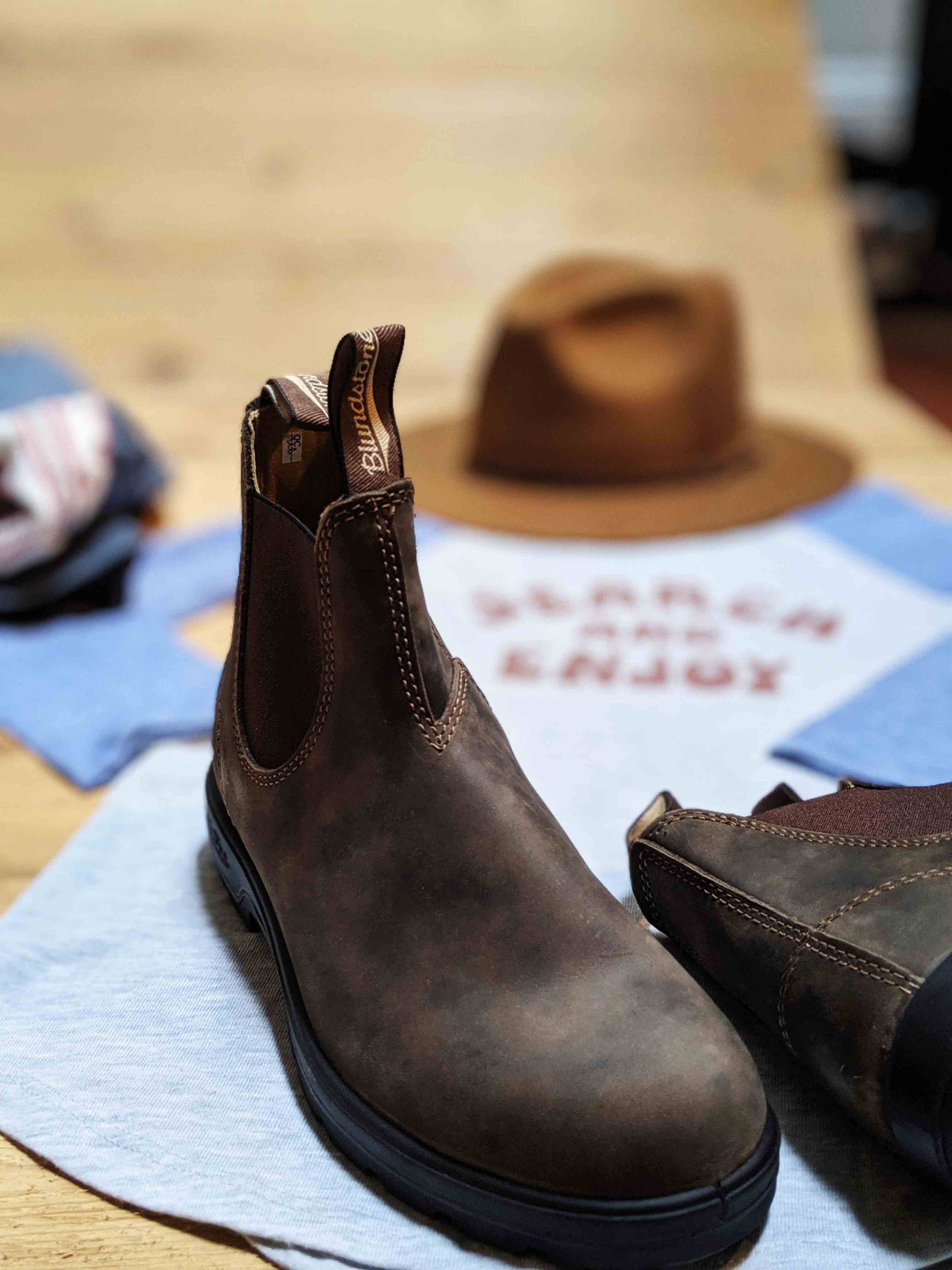 The Women's Blundstone 585 in Rustic Brown Premium Leather are also lined with a smooth leather interior that adds to their comfort level. The two pull tabs add to the ease of on-and-off.
If you didn't know, Blundstone first started making these "The Original" 500 Series boots in the 1960s, so they've been perfecting them over the last 50 years. Their durable, slip resistant TPU outsole is rugged enough to hike the backroads or venture through the city for a new place to find a drink.

---

A hat on the road? Necessary. Goes with everything, functional, and looks really good. Something to hide that "hit the road hair" or the face in the hot summer sun, an all around brimmed hat is our top pick.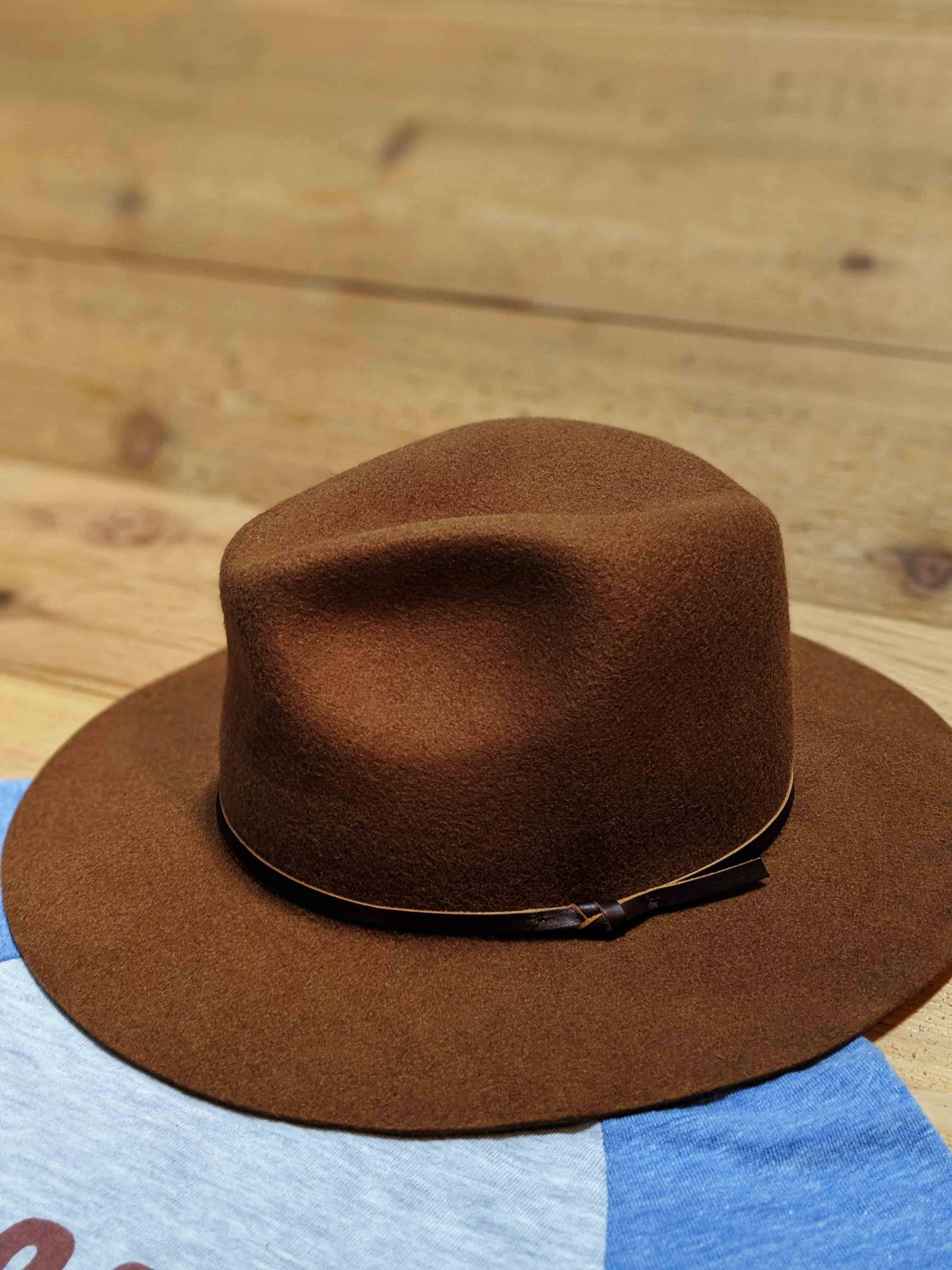 We chose the Yellow 108 Paul Fedora for this one. Made in the USA with 100% Merino Wool and a Salvaged Leather accent all the way around the classic shaped crown, it will go with anything (and go anywhere). The soft brim is 3" and is detailed with a raw edge to finish off a classic silhouette look.

---

So comfortable, you can sleep in it. Don't we all need a tee that is staple to our wardrobe? Especially for a summer road trip.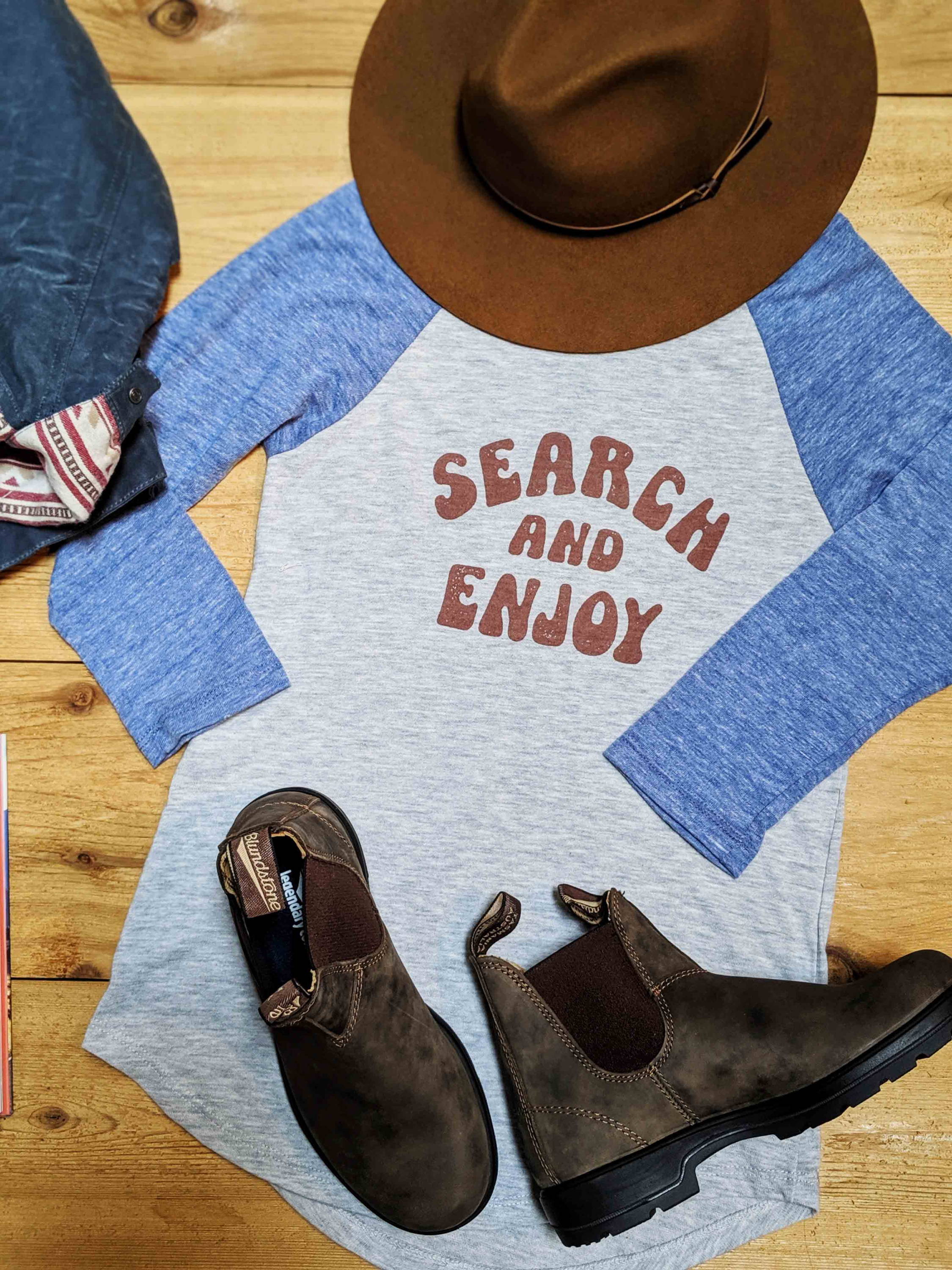 Our Women's Search And Enjoy Baseball Tee is an essential to your next packing list. Printed in our factory here in Ventura, CA on 100% Cotton, it's stylish and soft enough to be your next favorite tee.